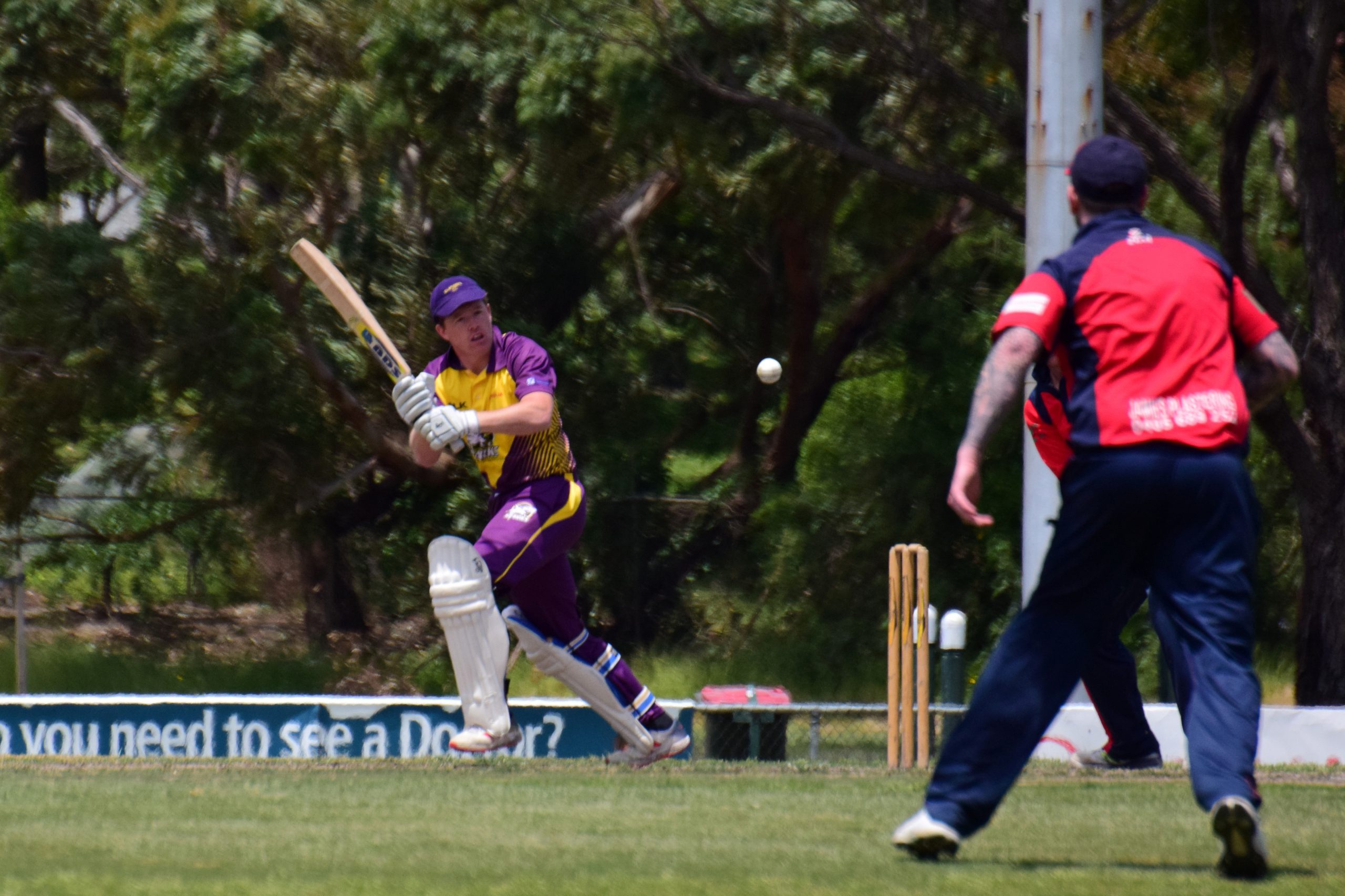 One-day cricket has come to a close for the 2019/20 season with Ex Students defending their premiership with a convincing win over Imperials on Australia Day.
After having no hesitation in batting first on the flat Traralgon Recreation Reserve wicket, Ex Students got off to a flyer with an opening stand of 70.
Jackson McMahon was simply brilliant with a highlight of the partnership with Matt Dyke being their pairs running between the wickets which left Imperials scratching their heads as to how they were going to stop them.
McMahon was eventually dismissed for 49 off 50 balls, bring Jordan Gilmore to the crease, who carried on the innings with a run-a-ball 39.
Dyke was next to go for 41 which started a fightback of sorts from the Imps attack.
Jordan Gilmore came in when McMahon was dismissed on 49 and made a run a ball 39 before being dismissed by Nick Scammell which then started a fightback of sorts from the Imps bowlers.
Scott Aitken and TDCA A Grade debutant Daniel O'Keefe were both impressive as they pegged back Ex Students scoring ability to restrict the Sharks to all out for 210 after being 1/100 after 20 overs.
O'Keefe finished with 3/21 while Aitken and Joel Randall took 2/31 and 2/34 respectively.
When Imps got their chance with the bat, they also started well and at drinks found themselves 1/104 with Nick Smith (34) and Brett Chapman (44) putting on a 76-run stand for the second wicket.
After drinks though, Imperials batting was exposed and on a wicket which was hard to score on against the older ball, the class of Ex Students shone through as Imperials last eight wickets fell for just 38 runs.
Michael Warne was the standout taking 4/33 while Lee Stockdale claimed 2/9 from his five overs.
Ex Students ended up winning the match by 78 runs in a great all-round performance with Warne's exploits with the ball seeing him named player of the match.
Ex Students 210 (Jackson McMahon 49; Daniel O'Keefe 3/21) def Imperials 132 (Brett Chapman 44; Michael Warne 4/33).

Ex Students and Glengarry are preparing to chase down Imps and Gormandale this weekend while Toongabbie will be looking for an outright win against the struggling Rovers.

Ex Students 0/28 v Imperials 140

Ex Students are set to resume on day two at 0/28, needing another 113 runs to knock off the second-placed Imps.
Matt Dyke (12) and Michael Stockdale (11) finished day one not out after batting out the best part of 11 overs.
It's been a long time since Imperials have got one over the Sharks, and with the likes of skipper Lee Stockdale and Rick Battista still to come for Ex Students, not many would be picking them here.
Ex Students also knocked over Imperials in last Sunday's one-day final which will give them plenty of confidence in this chase.
Rovers 60 v Toongabbie 5/165

The Rams will resume 105 runs in front of Rovers with an outright win and second spot on the table well on the cards.
Robert Wheildon may opt to bat on, but regardless of the total, Rovers will do well to halt Toongabbie with the likes of Keenan Hughes and Tom Shippen likely to be too good for the young opposition.
Gormandale 152 v Glengarry 0/10

Fourth spot is one the line at Stoddart Oval with Glengarry in the box seat to retain the position.
The Tigers failed to capitalise on a good start with the bat, finishing all out for 152 with Glengarry likely to look to bat all day and pick up the 143 more runs needed to get first-innings points.
Iraan Indika (9) and Steve Henry (1) are the not out batsmen and with the inclusion of their premiership hero Hayden Ross-Schulz, the Glen boys will be tough to restrict.