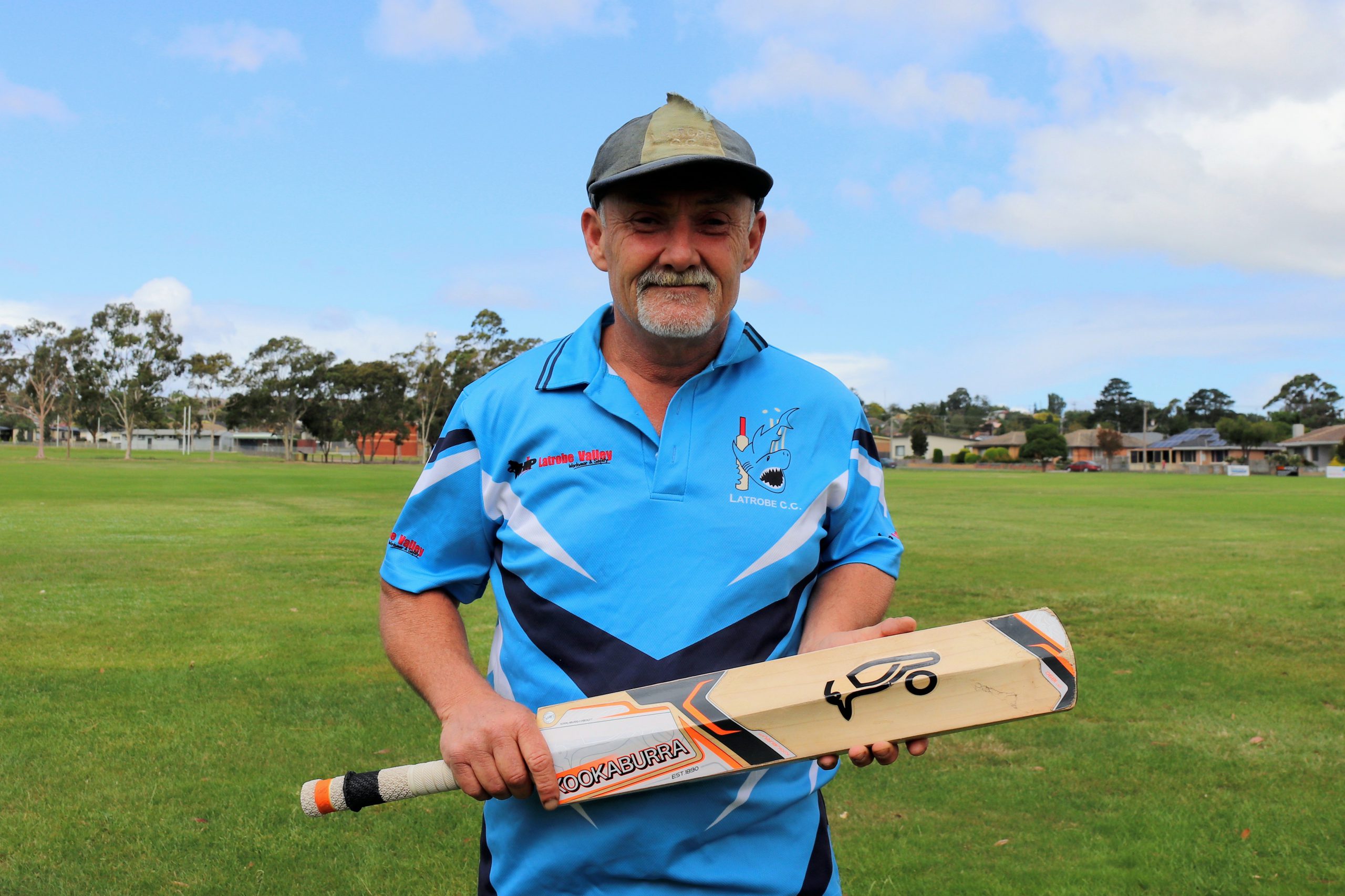 Dylan Arvela
Latrobe legend Tim Cranwell will notch his 400th game for the club on Saturday.

Cranwell joined the Sharks as a 19-year-old for the 1987/88 season with the batsman going onto become one the club's greatest runscorers having amassed 10,175 runs to be only behind Anthony Bloomfield (10,364) and Steve Grover (10,290) in the pecking order.
Cranwell said Latrobe has played a massive role in his life despite cricket not being front and centre while growing up in Hazelwood North.
"It's a big milestone and I have really enjoyed myself here," Cranwell told The Express.
"I was playing indoor cricket down in Morwell and a few of the blokes I played with played (at Latrobe) and I thought I would come down as I'd grown up out of town.
"Once I got my licence I decided to come and play cricket and as they say the rest is history.
"We have had some good players come and go, I have played with Peter Siddle who moved on to Test cricket and I have enjoyed my time here so far and I still have a bit to go."
Cranwell, who will bring up the milestone in Latrobe's B Grade clash against Traralgon West, has featured in eight premiership sides across all three grades, including the club's inaugural senior title (1987/88 Third Grade).
"It's always going to be there and it was pretty special," Cranwell said.
"Being my first year it was special because you just want to win and perhaps it was a bit different for other players who play in it because they had been here for a few years, but obviously I still enjoyed winning."
The veteran, in addition to being an inaugural inductee into Latrobe's Hall of Fame in 2006/07, is a member of the club's First Grade teams of the decade in the 1990s and 2000s, as well as the Second Grade team of the 2000s.
Cranwell's career, which has spanned more than three decades, he been predominantly based at Maryvale, where he also played for Morwell Rangers Soccer Club.
He left for a brief stint at Newborough, but admitted he was still a Shark at heart.
"My blood bleeds blue," he said.
"When I left I always said I was coming back. I am a bit older than 19 now as you can probably tell, but I was always a blue."
Cranwell has 11 centuries to his name, including a highest score of 128 against Newborough in Second Grade in 2015.
He recalled an unbeaten First Grade 101 in 1994 where he feasted on the opposition's misfortune.
"I don't reflect on (personal achievements) like that, I just try and go out there and do what's best for the team.
"Obviously I have got a few hundreds over the years, one that stands out is when we played against Trafalgar.
"Along the way I was dropped about eight times and I was enjoying every moment of it because they just kept letting me stay out there."
Saturday will be a special day for more reasons than one, four actually, with Latrobe holding its 20-year reunion for the club's 1999/20 premierships in First, Second and Third Grade.
Latrobe secretary Peter Mooney, who was the president that season, said it was one of greatest days, and nights in the club's history.
"We won all three premierships that year and we are having a big night here on Saturday," he said.
"We are looking forward to seeing as many players from that era come back as well as people that were a part of the committee at the time as well.
"(Winning the three premierships) was absolutely tremendous, it's one of those things that don't happen very often and not a lot of clubs have had that sort of success.
"We are lucky enough to have done it a couple of times and recently Morwell also did it.
"At the time it was unbelievable, the party (at Maryvale Recreation Reserve) after the grand finals was probably one of the best experiences in our club's history."