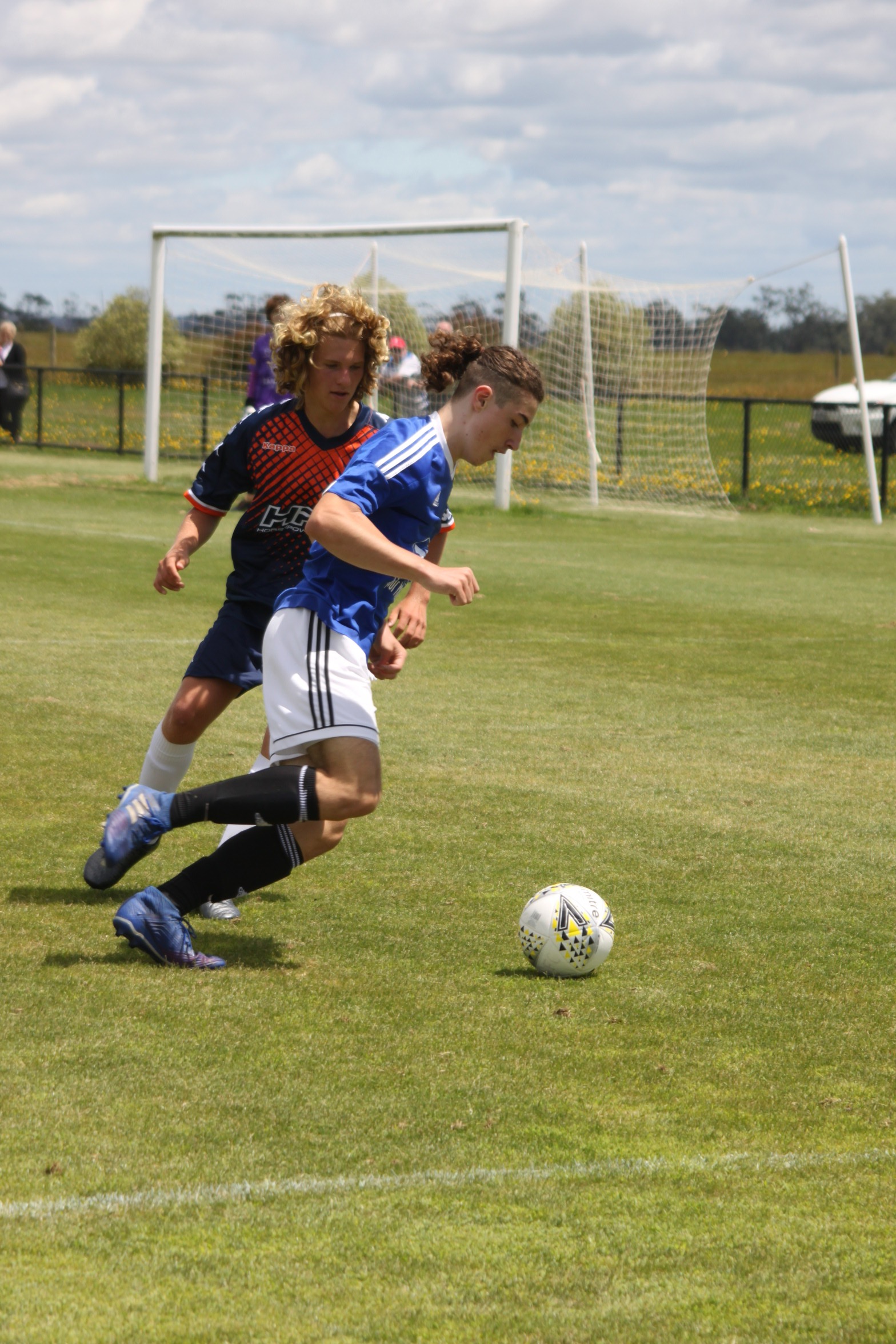 After a lengthy preseason, Gippsland FC will begin its inaugural campaign competing in the Junior Boys National Premier League (JBNPL) against Glen Eira on Sunday.

The JBNPL is a revamped competition this season, with 48 teams competing at the highest level in Victoria.
The league is broken down into two phases starting with an eleven match pre-qualifying phase where teams are grouped into geographic regions, from which at the end of this phase new leagues are formed based on teams positions on the ladder.
A new 22-match season will then commence as phase two where four new leagues are created.
Having competed in the State League Division One South league over the past five seasons, Gippsland will compete in the South Division for phase one of the JBNPL campaign where the club will meet some familiar faces.
Four other clubs the Gippslanders faced last season have also gained promotion into the JBNPL in Berwick City, Peninsula Strikers, Glen Eira and Mornington.
The first phase of the season will see Gippsland FC play all of their eleven matches at the Latrobe City Stadium in Morwell.
The four Gippsland teams comprise of players from all over Gippsland on top of the 35 players from last season continuing with the club.
Gippsland FC welcomes new players from almost all local clubs in both the Latrobe Valley Soccer League (20) and the Gippsland Soccer League (8).
The club also welcomes back two Under-16 players in Joe Stewart and Julian Colantuono who played in the NPL last season.
The diverse range of players shows the strength of both leagues and the talent that is here in Gippsland.

The club is also proud of its Skills Acquisition Program (SAP) that it has been running for talented players in the 9-12 year age bracket which aims to develop the four core skills of individuals as per National Curriculum to prepare players wanting to play at the highest level.
Out of the 64 players playing in the JBNPL sides this year, over three quarters have gone through at least one year of the program.
Phase one fixtures (all at Latrobe City Stadium): Round 1 v Glen Eira, Round 2 v Langwarrin, Round 3 v Springvale White Eagles, Round 4 v Dandenong City, Round 5 v Peninsula Sharks, Round 6 v Bentleigh Greens, Round 7 v Oakleigh Cannons, Round 8 v Kingston City, Round 9 v Mornington, Round 10 v Dandenong Thunder, Round 11 v Berwick City.

Kick-off times: Under-13 boys 9.45am, Under-14 boys 11.05am, Under-15 boys 12.25pm, Under-16 boys 2pm.