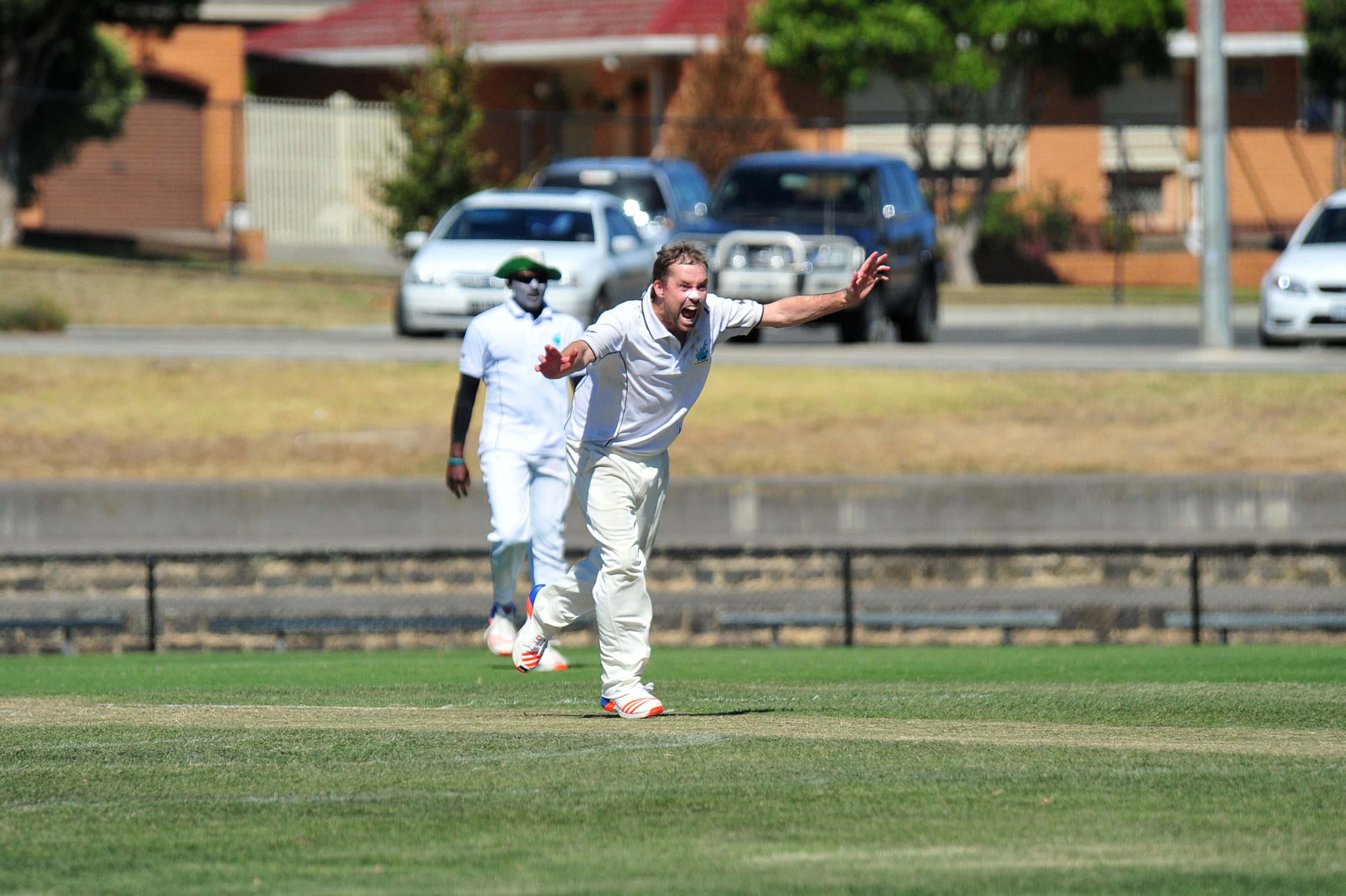 Dylan Arvela
Latrobe secured a superb victory on a big day for the club while Churchill pulled off an unlikely win which demonstrated its credentials for going back-to-back.

Latrobe 125 & 2/42 def Morwell 65

The Sharks celebrated a 20 year reunion of the season the club won premierships in all three grades with a tremendous triumph against Morwell.
Latrobe were left defending just 125, however, it proved to be a massive total thanks to an outstanding bowling performance from Chris Johnson and Tyron Gamage.
Robert Webber and Sam Mooney steered the Tigers to 0/31 before a three-over period where the Sharks took 5/0 to flip the innings on its head with Gamage taking three to Johnson's two.
Mark Cukier (10) and Jordan Campbell (12) tried to get the run chase back on track but once they were out, the lower order soon followed with Morwell out for 65 in 29 overs.
Johnson and Gamage were the only bowlers used by Adam Duncan with the pair finishing with 5/24 and 4/39 respectively.
Latrobe went in to bat again, scoring 2/42 off 18 overs. The win lifts Latrobe three points above Morwell and into the top four.

Raiders 151 def CATS 88

CATS seemingly have just two games left in the top-flight after the side lost to Raiders.
Ben Julin's charges were in a decent position after day one with Raiders at 9/146.
Raiders were out five runs later on day two with Tinashe Panyangara completing his five-for with Jack Howarth out for 18.
CATS never looked liked chasing down the target with the side all out for 88 in 43.1 overs.
Julin top scored with 30 off 65 balls to continue his impressive individual campaign while George Cheshire and Howarth took 3/24 and 3/40 respectively.
The six points moves Raiders up to second, five points behind Churchill while CATS sit 10 points off Morwell.
Mirboo North 151 lost to Churchill 4/154

A SENSATIONAL batting display secured an impressive win for Churchill after only a handful of overs were bowled on day one.
Mirboo North resumed at 1/6 with the side recording 151 runs as opener Callum Polo top-scored with 35 off 109 balls.
Steve Warr dismissed Polo and claimed another four Tigers on his way to 5/36.
With just over 20 overs left in the day, the match look set to finish as a draw, however, the Cobras hammered their way to the target in 22 overs.
Brendan Mason notched 60 off 47 deliveries while Ryan Harvey finished not out with 42 off 34 balls.
Dale Banks took 3/69 as the Mirboo North attack failed to strangle the determined Churchill, who retained its lead at the top of the competition.