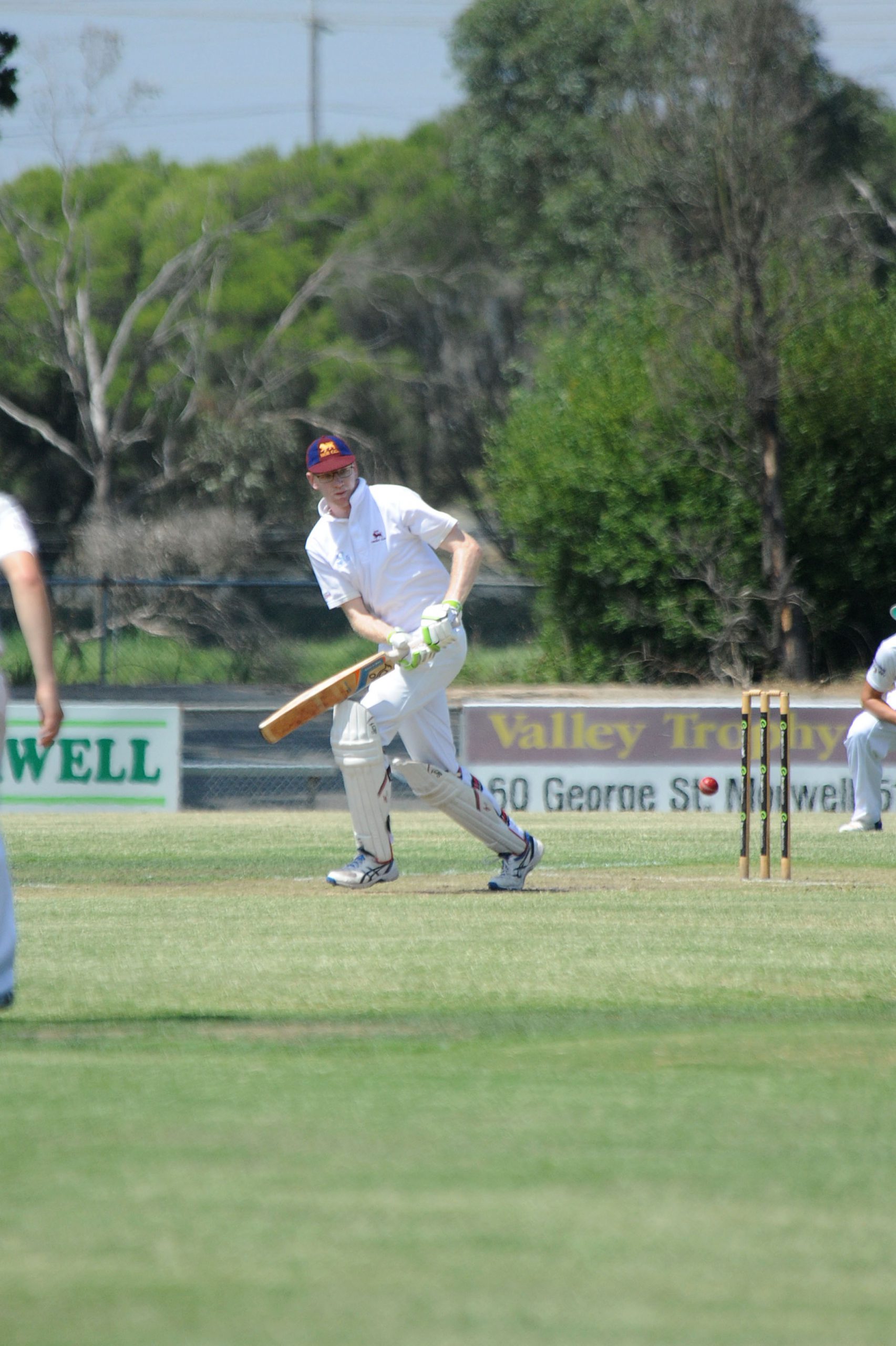 Dylan Arvela
Trafalgar strengthened its premiership claims while Moe and Traralgon West picked up key wins.

Centrals 75 lost to Trafalgar 8/198

At 2/53, Trafalgar were already well on the way to chasing down Centrals' modest total at the end of day one.
The Ships sailed past that total with ease with Rhys Holdsworth opting to bat out the day to finish with 8/198.
Liam White top-scored with 38 while Brodie Burgess (25), Holdsworth (22), Daniel Heathcote (21 not out), Ryan Bishop (21) and Jackson Noonan (21) all made decent contributions.
Ross Allen was asked to bowl 41 of the 106 overs, with the Irishman taking 4/35.
The six points leaves Trafalgar two points ahead of Moe while Centrals are now 10 points adrift of the Ships.
Moe 2/159 (dec) def Yallourn North 145 & 4/111

Moe bounced back from its defeat to Trafalgar by getting the job done against Yallourn North. The Bombers finished a rain-affected day one at 9/127 and Curtis Howell (13) and Robert Colgrave (6) were able to squeeze out another 18 runs before the side was all out for 145.
The Lions chased down the total with ease before declaring at 2/159 after 40 overs with Nathan Lee (64) and Andrew Philip (52 not out) the backbone of the innings.
Moe already had the six points in the bag, but the Bombers had another knock, scoring 4/111 through 23.4 overs.
Matt Wakefield posted his second half-century of the season, scoring 55 while Riley Baldi took 2/20.
Yallourn North all but confirms the Bombers will finish last with the side 20 points adrift of Traralgon West and Jeeralang-Boolarra.
Traralgon West 257 def Jeeralang-Boolarra 113 & 1/68

The Eagles flew back into the top four with a strong win over Jeeralang-Boolarra.
Traralgon West continued with the bat, adding 37 runs to its day one score to finish with 257.
Ihraam Zafar, who ended day one on 94, carried on to record his maiden A Grade ton, making 117 before Stan Urbanic found a way to get him out.
The Panthers were bowled out for 113 in the 45th over with Craig Blackberry (34) and Brad Wright (32) the best batsmen in an innings featuring four ducks and eight scores under six.
Salman Rasool was the best with the ball, taking 4/31.
In the second dig, Jeeralang-Boolarra made 68, but the game was already gone with the six points moving the Eagles ahead of the Panthers due to a superior percentage.