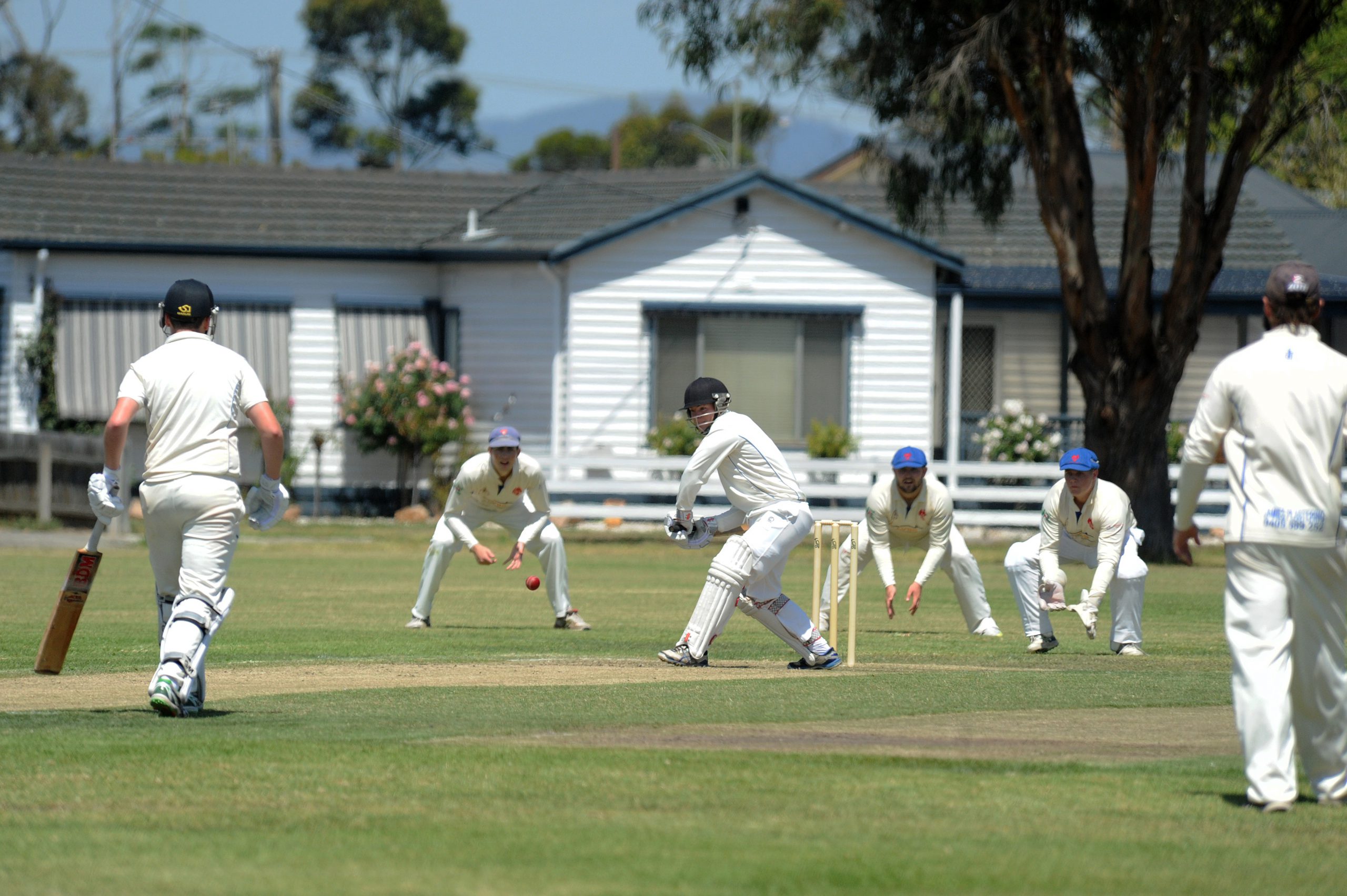 The home and away season has finished with Ex Students finishing in top position.

Reigning premiers Toongabbie have given themselves every chance to go back-to-back after finishing second.

Imperials closed out the season in third spot and Glengarry fourth following the final day of regular season action on Saturday.

Glengarry 248 & 6/51 def Imperials 90

Starting day two at 2/12, Imperials needed something special to haul in the big total.
Mitch Bulmer (25) and Peter Griffiths (20) took the score to 46, but from then the wickets tumbled.
When Brett Chapman was out for four, Imps started thinking about the semi-final in a week's time.
Nat Campbell hit 20 at the end as the Devils crumbled for 90.
The star for Glen was import Iraan Indika, who was simply outstanding with 7/32 from 14 overs.
Indika has made a serious impression during his first season with the Magpies, taking 27 wickets for the season at an average of 17.4.
Glengarry batted for a second time, reaching 6/51 before stumps were taken.
Bulmer claimed 4/11 in the second dig to round out an outstanding individual performance and finish with nine wickets for the match.
Toongabbie 6/150 def Gormandale 140

Facing a tough task, the Tigers needed to take eight wickets for 80 to keep fourth spot.
When Toongabbie fell to 5/80 and then 6/114, Gormandale had one last throw at the stumps, but couldn't deliver the final blow.
Tom Shippen (44 no) and Rob Wheildon (11 no) guided the Rams home.
Adam Brady bowled well to take 2/33, while the tireless Shaun Barbour toiled for 21 overs for figures of 2/78.
Ex Students 8/293 & 5/118 def Rovers 114

The Sharks flexed their muscles with a cruising win against Rovers.
Tuning up for the finals, Ex Students did it easy.
Dougal Williams top scored for Rovers with 31, but he was the only batsman to get past 13.
Andy Mathews refreshed and ready for another finals campaign was best with 3/13.
A fit Rob Voss (1/15), Lee Stockdale (2/21) and James Pryde (2/16) all bowled well.
The Sharks batted for 13 overs and smashed up 5/118 before stumps was called.
Jordy Gilmore made 72 while the Rovers bowling figures took a hammering.
The loss rounds out a lean year for Rovers, who finished with the wooden-spoon after winning two of their 15 matches.
Ladder

Ex Students 58 (2.08%), Toongabbie 50 (1.31%), Imperials 43 (0.92%), Glengarry 36 (0.94%), Gormandale 33 (0.89%), Rovers 14 (0.50%).