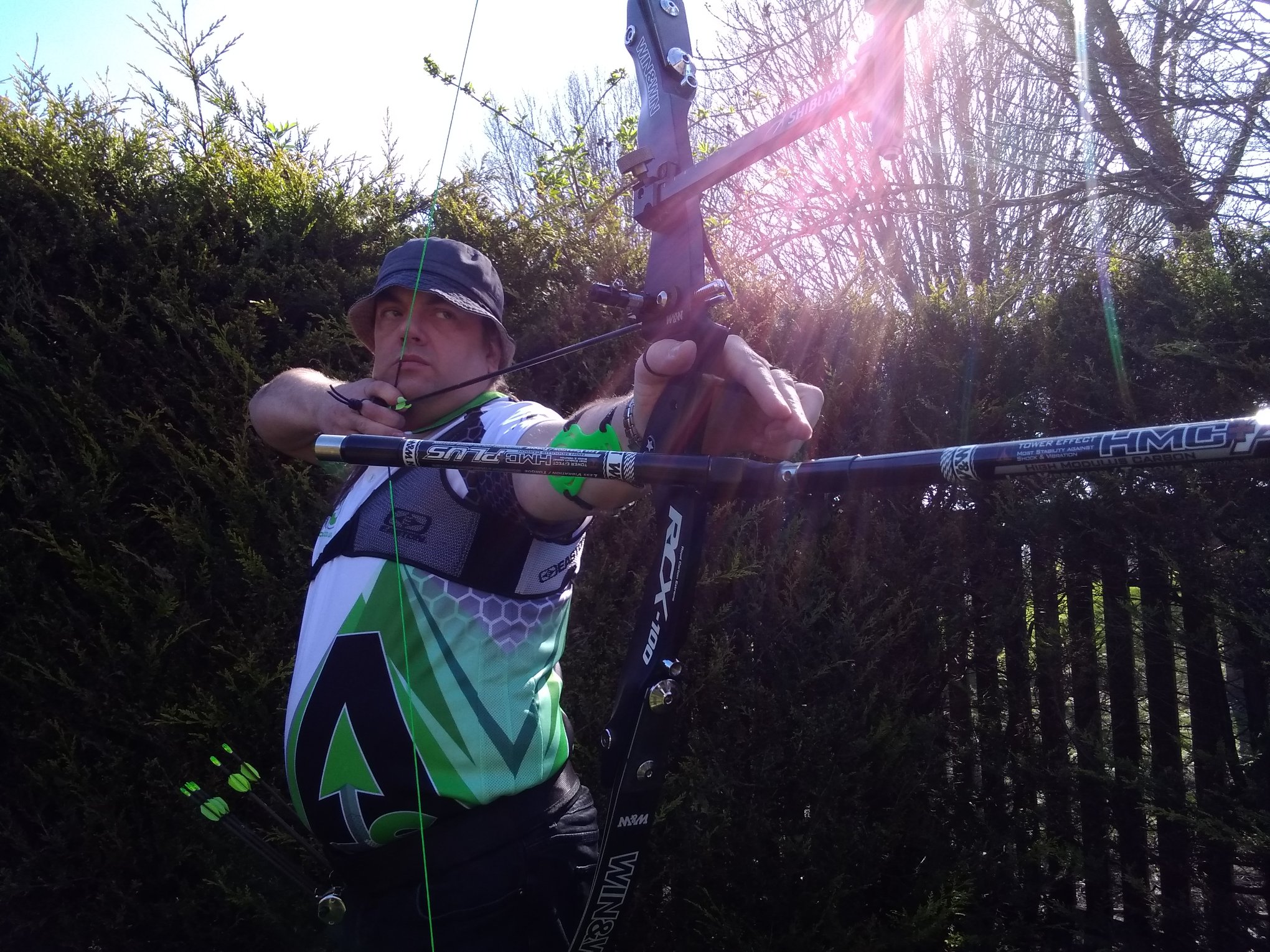 Gregor Mactaggart
ONE sport which has been able to keep competition going during these uncertain times as a result of coronavirus is archery.

Morwell-based club Twin City Archers Gippsland is staging the COV Medal Win in Isolation Series.
The brainchild of club member David Gaze, the series features weekly events where competitors can set up at home.
The ideal length of space is 18m, but the beauty of the competition is if you have a smaller area to work with, the face (target) is scaled to suit your requirements.

Club member Peter Bennett has been among the nearly 200 people to compete in the series.
"My set-up is on the back deck at home and I've got a five-metre space," he said.
"Even though the face is smaller because it has been scaled to cater to my distance, it looks exactly the same in the scope.
"My scores so far have been around their normal average and as a competitor, it looks and feels no different.
"I think that is what it is proving so popular."

The reach of the series is spreading by the week, with those in Australia joined by fellow archers in the United Kingdom, New Zealand, United States, Indonesia and Canada.
Gaze has been delighted with the response to his concept.
"We had 100 the first week and it has grown every week since which has not surprised me," he said.
"It allows people to compete against one another regardless of where they live on an equal playing field."
Competitors put their scores into an app developed by the European-based company Rcherz.com, which tracks their progress in real time and ranks them against the worldwide rivals.

Gaze, who oversees the running of the competition, said the biggest workload came in the development phase.

"We had to develop and produce about 1500 faces on PDF, either as A4 landscape/portrait or A3 landscape/portrait for people to print out and set up at home," he said.
"There was some user misunderstanding in the early stages, but that is not an issue now.
"We run each of the rounds over a 24-hour window which takes out the problems with different time zones.
Another positive aspect of the competition is the engagement by archers to display photos of themselves at home and share them, with the backyard, hallway and farm paddocks popular spots to set up.
"It is wonderful to see archers connecting together during this time of isolation," he said.
For more on the series, visit Twin City Archers or Australian Archery's Facebook pages.