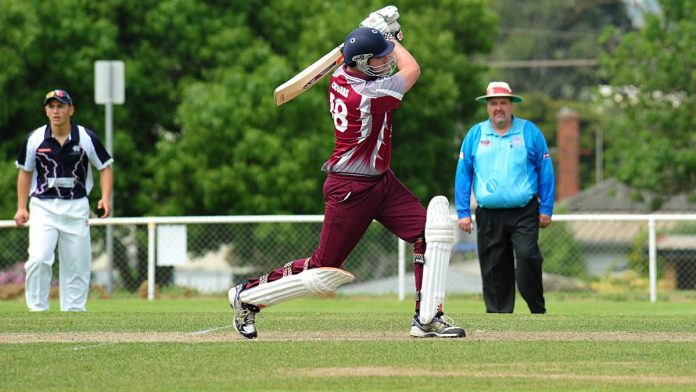 Liam Durkin
CHURCHILL can book a home semi-final with victory on the last day of the regular season in Premier A Grade.
The Cobras will get there if they defeat Morwell and top placed Mirboo North knocks over second placed Latrobe.
Churchill is in the box seat to get first innings points, and has all day to get the required 81 runs.
Ricky Velardi and left hander Matt Harvey will resume, with a view of spending as much time in the middle as possible.
When chasing low totals players often subconsciously fall into the trap of assuming they will simply get the job done two or three wickets down and end up making a meal of the situation, so there might be an opportunity for Morwell bowlers like Brendan Brincat and Mark Cukier to set some really attacking fields to capitalise.
With this in mind, the plan from Churchill might be to approach the batting effort as if they are chasing 281 instead of 81.
If the Cobras go in with this frame of mind they could well find they stroll across the line either side of tea.
A Morwell loss won't be the end of the world for the Tigers – that is unless Raiders secure an outright win against Trafalgar, which will open up all sorts of possibilities.
RAIDERS has already banked four points against Trafalgar, who are now into their second innings.
Despite the scoreboard reading 1/50, Trafalgar is effectively 1/29 as it looks to chew its way to some sort of lead.
The Ships face the prospect of needing to put a score on the board and have enough time to bowl Raiders out to take six points and a reverse outright result from the match.
Now that the match is essentially a one dayer, Trafalgar will more than likely look to bat until tea and see what the situation is.
The Ships will need to make at least 200 in its second innings to be a sporting chance, which will mean Raiders will need a tricky total of 120 to win outright.
Liam White will resume this week and look to build his score, while the Trafalgar nightwatchman finds himself in the same position as around this time last season.
Raiders will be down a man as wicket-keeper Chris Stanlake has torn an intercostal muscle and fractured a rib.
Young pace ace Harry McColl took 4/17 last week and could have his eyes set on another bag.
Amazingly, Raiders could climb from fifth to second if it wins outright and Latrobe and Morwell lose. Trafalgar will be playing for pride, and also to make sure the bus they have booked for the last game of the season means a victorious trip home.
MIRBOO North is nine wickets away from sealing the minor premiership.
The Tigers have Latrobe 1/2 in response to 188.
Shark veterans Jamie Coltman and Adam Duncan will face the music, and look to stabilise the innings in the first session.
Latrobe have a number of quality players to come, and if Ronnie Chokununga gets going, could propel Latrobe to victory.
Ideally Mirboo North will want to take early wickets, but by the same token will know it has bowlers that can take back-to-back wickets quickly, meaning there won't be too much cause for panic unless things really start to unravel.
CENTRALS can grab a home final with an outright victory over Moe in A Grade.
Moe needs a further 103 runs to make Centrals bat again, and given the two are likely to play each other in the semi-final, might look to bat out the day for match practice.
CATS has first innings points wrapped up against Traralgon West and will just want to get through the last day with all their players ripe for finals.