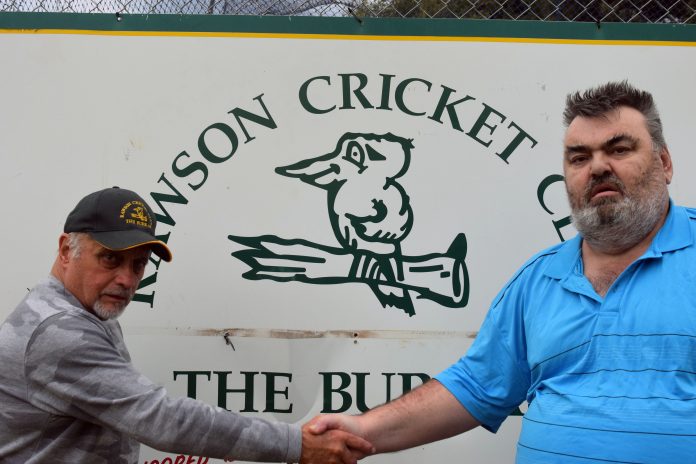 LIAM DURKIN
CRICKET
LVDCL
By LIAM DURKIN
RAWSON Cricket Club looks set to return to the field this season.
The Kookaburras haven't played competitive cricket since 2018, but have found an ally to help them get a team on the park for 2021/22.
Yallourn North Cricket Club has arranged to loan a number of players to Rawson each week.
The plan is for Yallourn North to field a C Grade team in the Latrobe Valley and District Cricket League Premier C competition, while the combined team will play in the C Grade division under the Rawson banner.
Rawson president Joe Hren said it would be wonderful to see cricket action again taking place
in the town.
"It will be great to get back, we're really pleased Yallourn North have come forward," he said.
"The last two years have been really sad (not being able to field a team), we never thought it would happen actually."
Rawson has existed as a social club in the last few years and kept a profile hosting charity matches and lower grade games in the LVDCL.
The picturesque Dunstan Oval recently had a new synthetic wicket laid, replacing the old pitch that had been in place since the early 1980s, as well as wooden bollards that now circle the
entire oval.
Hren was optimistic Rawson would be able to field a team in its own right in years to come as more people relocated from the city in the wake of COVID.
"Because of the property boom we've had a couple of young families move in with kids so we're hopeful," he said.
Yallourn North president John Wirz said the opportunity for as many people to play cricket in a combined team was far greater than the alternative.
"Rawson are keen so we're going ahead," he said.
"It's either do that (combine) or shut the doors, pack up and start all over again."
The Bombers and Kookaburras are set to share resources this season, with the option for Rawson to play games at Yallourn North Turf put on the table.
Cricketers were back training at Rawson last Thursday, with the hits not just confined to the middle of the ground as some of country music's biggest names were heard blaring from a speaker on the club room deck.
Those that might be interested in playing cricket at Rawson this season are encouraged to phone John Hren on 0499 599 490.