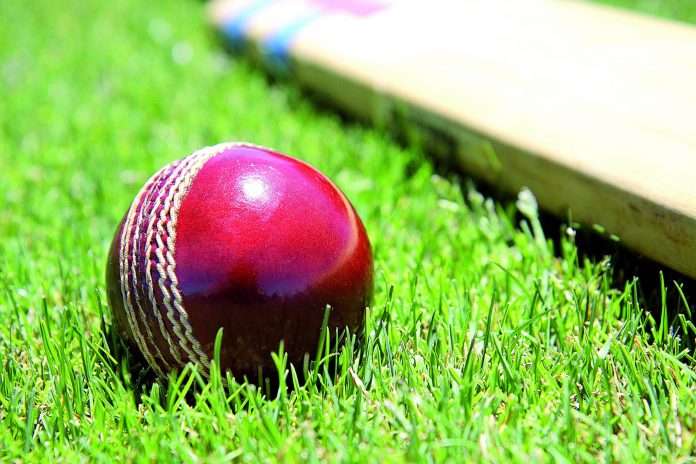 LIAM DURKIN
CRICKET
LVDCL
By LIAM DURKIN
RAIN ruined the penultimate round of the Latrobe Valley and District Cricket League season.
A decision to cancel matches across all senior grades was made last Saturday morning after the majority of grounds were deemed unplayable.
Attention now turns to the last lot of home-and-away matches to be played this weekend. While the ladder is virtually set in the Premier A and A Grade competitions, a couple of regular season games could still determine the fate of some teams before the semi-finals commence.
LATROBE will be barracking hard for Mirboo North in Premier A.
The fifth-placed Sharks are a mathematical chance of playing finals, but will need to defeat their opponents this weekend in Raiders (third) and rely on the sixth-placed Tigers knocking off fourth-placed CATS.
Even that might not be enough when the percentages are calculated, and regardless, one would imagine CATS will have no trouble beating Mirboo North, however, the subplot of a team potentially stealing the last available place in the finals holds some interest nonetheless.
Latrobe players may well be frantically checking MyCricket for live updates from the CATS/Mirboo North game come Saturday, especially if they get to tea and find themselves in a position where they could push for a bonus point against Raiders at Peter Siddle Oval.
If that is the case, Ronnie Chokununga could be given a licence to swing at the top of the order, and the message to the rest of the Shark batsman may be to 'hit out or get out'. Should Latrobe bowl second in pursuit of a bonus point, coach Tyron Gamage might produce some of his quickest stuff this season with the new ball.
Raiders will want to play themselves into form after losing their last two matches, and players the likes of Liam Maynard, Mick Higgins and Madura Perera are set to pose enough questions with bat and ball.
Although Latrobe has won the same number of games as CATS, the team from Traralgon South holds a four point buffer thanks to securing a bonus point in two previous matches and having an extra drawn match, meaning they took two points in an instance that could have seen them take four or none.
CATS, with a new ball pairing of Tinashe Panyangara and Cal Stewart, should have the impetus to blast out Mirboo North at John Black Oval.
Stewart has returned to bowling full pace in recent weeks, and this has led to CATS emerging as a late season dark horse for the premiership.
Mirboo North cannot move from last on the ladder regardless of the result, and as such, will be looking to take as many small mercies out of the game as possible.
While it has been a dramatic fall from grace since winning the premiership last season, the Tigers of 2021/22 are clearly a different entity – only three players remain from the flag winning team.
With this in mind, the young kids blooded for Mirboo North this season such as Max Woodall, Hayden Barnes and Logan Anders should be better for the experience and Tiger officials will be hoping they help form the nucleus of an A Grade team for years to come.
CHURCHILL and Morwell will play for a psychological edge.
The Cobras and Tigers have been by far the two best teams in the competition this season.
Morwell, in second, leads their nearest rival by a staggering 24 points on the ladder.
Both teams could be forgiven for having one-eye turned to next week, as neither can lose a home final advantage, but will want to take winning form into the semis nonetheless.
Churchill destroyed Morwell by 124 runs in their last meeting, highlighted by Brendan Mason hitting 109 from 89 balls for the Cobras.
The Tigers will be wanting to prove this was nothing more than an off day in the rematch, and with Dylan Day and Mark Cukier sitting two and three respectively on the league aggregate with 46 wickets between them, should provide the makings of a tight contest.
IT will be a semi-final preview in A Grade.
Traralgon West has qualified for its maiden finals series in the LVDCL – and that only tells part of the story – the Eagles last tasted A Grade finals cricket in 2003/04 in the Traralgon District Cricket Association.
The Eagles of today will take on Moe, who will be their opponents this weekend at Ted Summerton Reserve and next weekend at a venue of the Lion's choosing.
Moe superstar Andrew Philip is 14 runs clear on the league batting aggregate, and another big score could see him take the honour yet again.
Traralgon West has had a good spread of wicket takers this season, with Adam Thow, Hayden Kimpton and Tim Fitch all taking 17 or more poles. Any one of the three could prove decisive in the Eagles journey now and into the finals.
CENTRALS and Trafalgar will meet at Burrage Reserve, Newborough.
The match will present a strange dynamic, as the winner will earn the right to a home final, yet neither will get to play on their actual home ground.
The Lions home ground at Apex Park is undergoing upgrades, while the Ships home ground at Trafalgar does not have a turf wicket.
Trafalgar is one point clear of Centrals in second, and will be hoping two weeks off due to a bye and washout does not leave them too rusty when they take to the Burrage middle.
A number of left hand battles could be on the cards, with Lions left-arm bowler Marc Fenech coming over and shaping the ball away from Ships left-hand top order bats Rhys Holdsworth and Liam White.
JEERALANG-BOOLARRA has the bye and will take no further part in the season. The Panthers could still see some joy in the lower grades, with their B and C Grade sides finals bound.
REGARDLESS of how results fall this weekend, the merits of playing the last round in the one day format might be fully on display.
With the likelihood of two-day matches returning next season, it has often been suggested that the final round of the regular season should be played as a one dayer to eliminate the threat of conditions being manipulated from one week to the next by teams needing to win to make finals.