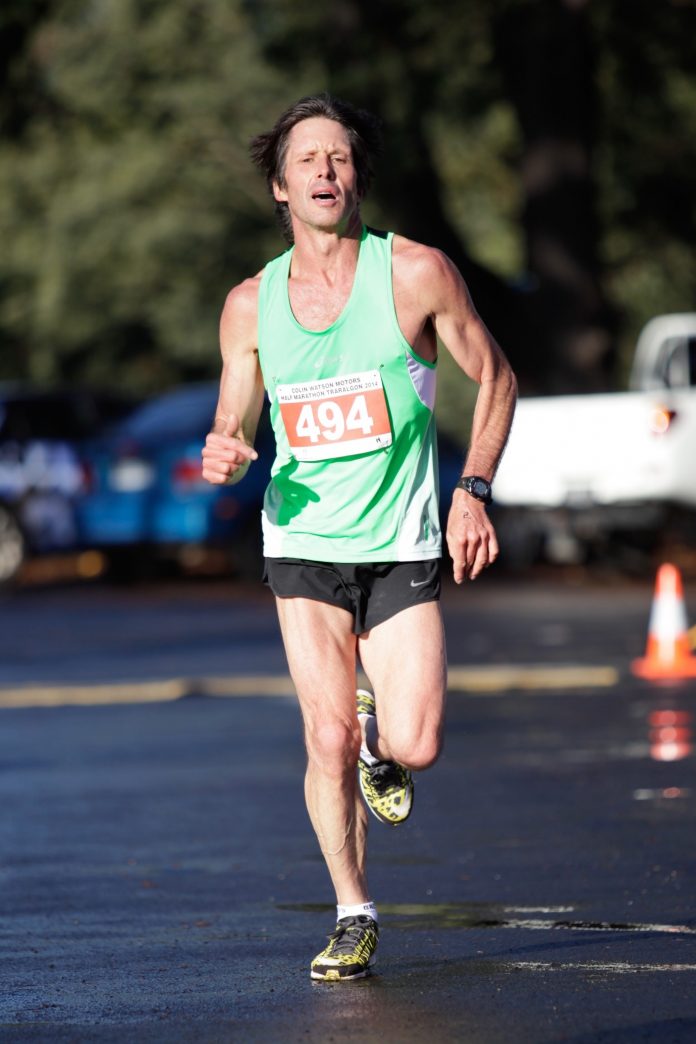 MOLLY IRVINE
ATHLETICS
TRARALGON HARRIERS
By MOLLY IRVINE
THE Traralgon Harriers weekly run took off from the clubrooms last Thursday night for the "Doughnut-loop" 6km course.
With some Easter goodies being available for members after the run, the thought of scrumptious fresh, hot cross buns and chocolate brought 42 runners out for the night.
This included the welcoming back of Brad King after a long absence from the club, who completed the three-lap course in a time of 33:51, respectively.
It was a close battle between the three fastest runners of the night with Harriers' legend Ian Cornthwaite taking the victory in a time of 23:17.
Second was young gun Miles Verschuur in 23:57, and third place belonged to Glenn Graham in another speedy time of 23:59.
For the females it was yet again Karen Graham in a time of 27:46, Zoe Kirkman in 31:00 and third place going to Carly Korab in 32:18 to round out the podium.
This week's run (April 21) is the Meadow Park Drive 6km course, which starts on Meadow Park Drive located just off Grubb Avenue (adjacent to the Harriers' clubrooms), Traralgon.
New runners/walkers are always welcome, with the annual Traralgon Harriers membership now due, and the Traralgon Marathon also looming with early-bird entries now open, and a discount included for members.
Please note, numbers will be capped for this event, so now is a great opportunity to sign up.
Visit www.traralgonharriers.org.au for additional information and upcoming events.
6.2km run results: Ian Cornthwaite 23:17; Miles Verschuur 23:57; Glenn Graham 23:59; Shane Gavin 25:44; Jason Odlum 27:15; Karen Graham 27:46; Andrew Greenhill 27:55; Steve Renehan 28:26; Warren Shields 28:02; Tim Bye 29:26; Stephen McLeod 29:36; Gary Fox 29:44; David Barr 30:19; Zoe Kirkman 31:00; Tobiasz Grzmil 31:16; Giuseppe Marino 31:34; Jack Marino 31:42; Darren Tatterson 31:46; Carly Korab 32:18; Angelo Gaudiano 32:42; Lucy Magaldi 33:37; Kate Mayer 33:50; Phill Mayer 33:50; Brad King 33:51; Ron Verschuur 34:24; Collette Hofmann 35:30; Chelsea Fox 36:00; Bjorn Luxman 37:11; Alysha Duncan 37:23; Callie Cook 38:00; Hayley Batchelor 38:06; Ree Graham 38:08; Angeline Snell 38:49; Danelle Wright 42:03; Kylee Earl 42:45; Ann Bomers 51:26; Belinda Heafield 51:27; Desmond Dalton 54:20; Barry Higgins 54:33; Ian Heafield 54:33; Simone Weckmann 63:38; Andrew Legge NTR.