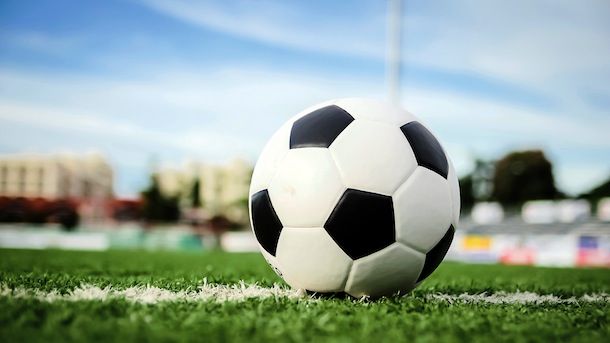 LAURIE WILLIAMS
SOCCER
LVSL
By LAURIE WILLIAMS
LATROBE Valley Soccer League action returns after the Easter break this weekend.
PREVIEW
FALCONS (2nd) v SALE (7th)
THE Saturday night attraction this weekend will be at Falcons where Sale will be the visitors. Falcons who tend to like the night games should be too strong for Sale.
In the battle of the birds, Falcons are usually stronger than Swans and in local soccer the same rule applies.
Falcons are sitting second and are making a determined bid to be the top by season's end.
The big warning for the Sale defence is the form of gun striker Jamie Pistrin, who has beaten the keeper six times already.
Goalkeeper Charles Simon is hard to surpass, but it is the defensive line that Falcons have that keep the opposition down to low scores.
The new recruits at Falcons have been impressive which looks good for the future of the club. Sale defeated Traralgon City in their last match, but will find the opposition a lot stronger this time round and will need to fight hard to give themselves a realistic chance.
RECORD: Played: 42, Falcons 31, Sale 5, drawn 6. Last time: Falcons 3-0.
NEWBOROUGH/YALLOURN (4th) v MONASH (9th)
THE season hasn't started too well for both sides so far, Newborough/Yallourn was knocked out for one match due to COVID.
Newborough/Yallourn has won two matches, but against teams below them on the table.
In this crosstown rivalry anything can happen, although Newborough/Yallourn hold the bragging rights winning eight out their last nine games.
Monash put up a fair effort against Pegasus last time out, but really need their strikers to make the most of their opportunities.
RECORD: Played: 43, Newborough/Yallourn 21, Monash 17, drawn 5. Last time: Newborough/Yallourn 2-0.
MOE (3rd) v PEGASUS (1st)
THE clash of the weekend when these two potential champions face off against each other in what will a hot match.
Moe are doing all the right things at the moment and will be tested by the feisty Pegasus team who have yet been beaten although it is only early times.
Moe have the team to roll Pegasus with Matt Shearing topping the goals with six.
Assistant coach Connor O'Hanlon has been
starring each week and he will be a danger man against Pegasus.
Moe will be on the lookout for Kuku Mahmoud, who leads both the senior and reserve goalscoring honours.
Pegasus has some very fast players who like to criss cross the ball, retain possession and are
dangerous around goals.
This match is worthy of a big crowd and
supporters should get their monies worth in the clash between two very competitive teams.
RECORD: Played: 50, Moe 24, Falcons 18, drawn 8. Last time: Moe 3-2.
TRARALGON CITY (10TH) v EAST GIPPSLAND (8th)
TRARALGON City has the chance of getting off the bottom of the table in their clash against East Gippsland Eagles.
The Roosters could charge up their season with a win this weekend.
Traralgon City has the potential to be a really good side, but results on the board haven't been what is expected of them.
East Gippsland has been competitive without gaining any success.
A win against the Roosters would be a good tonic for the Eagles.
Traralgon City should win, but the East could be a surprise packet.
RECORD: Played: 10, Traralgon City 9, East Gippsland 1. Last time Traralgon City 4-0.
FORTUNA (6th) v CHURCHILL (5TH)
THE Anzac Day special between Fortuna and Churchill will provide plenty of highlights in this game.
Surprisingly, Churchill sit above Fortuna on the ladder, but this all could change on Monday.
Performance-wise Fortuna have had some tough matches, but are always very competitive.
Churchill with one win and two draws so far will need to play at their top to give themselves a chance against the Lions.
RECORD: Played: 104, Fortuna 55, Churchill 32, drawn 17. Last time: Fortuna 3-2.