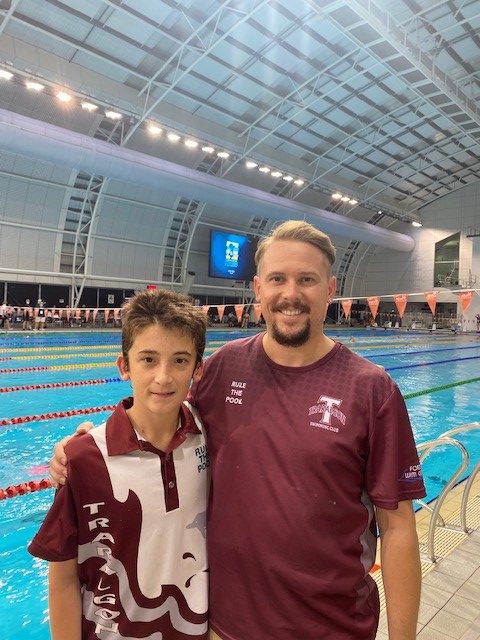 STAFF WRITERS
SWIMMING
THIRTEEN swimmers from the Traralgon Swimming Club returned from the Australian Age Swimming Championships in Adelaide with a number of medals, top 10 finishes and numerous finals.
The championships are the highest level of competition for 13 to 17 years olds in Australia and to compete requires swimmers to achieve national qualifying standards throughout the season.
Churchill 16-year-old Kayla Wilson was the standout with 10 top 10 finishes in her S7
classification Multi Class events, finishing with one gold, two silver and one bronze medal.
The gold medal in the 50 metre breaststroke event was an outstanding swim with Kayla swimming a personal best by over a second (49.70).
Silvers in the 50m freestyle (36.80) and 100m breaststroke (1.49.35) were complemented by her bronze in the 200m individual medley (3.31.24).
Following her outstanding performances Kayla was selected for the Australian Paralympic Pathways Development squad targeting Paris 2024 and beyond. She will now be invited to three camps around Australia over the next 12 months focussing on building her fitness and skills.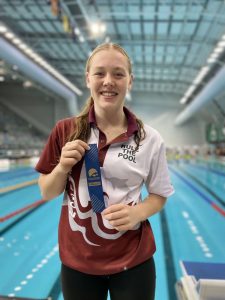 Four additional swimmers finished in the top 10 in Australia for their events. Molly Cargill (16) made three finals in the 50m and 100m backstroke and 50m butterfly.
Multi class swimmer Lockie Bellion (14) qualified in the 50m and 100m breaststroke and 100m backstroke and 15-year-old Ash Nicholes finished fifth in both the 50m and 100m freestyle events.
In some events swimmers were rewarded with another finals swim for qualifying in the top 20.
These B final events were swum by 15-year old Olivia Baillie (50m backstroke), 17-year-old Jordyn Cargill (100m backstroke) and another by Ash Nicholes (100m breaststroke).
Traralgon Swimming Club head performance coach Dean Gooch, who accompanied the team to Adelaide, was pleased with the results.
"Another nationals, another terrific performance from the swimmers," he said.
"From the 61 events contested by our 13 swimmers we had 32 personal best times, four new swimmers made their first ever final and for the 22nd year in succession we have had Traralgon swimmers medal at this event – an amazing achievement. Given the shortened COVID year we have had I couldn't be more proud of the performances."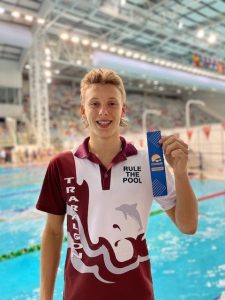 Other Traralgon swimmers who competed at the meet were Emily Auteri (50m free), Joel Baillie (100m free, 100m fly, 200m medley), Josh Dwyer (200m free, 400m free, 50m back), Kayla Pratt (50m free, 100m free), Abby Warner (50m fly) and Eliza Watts (200m breaststroke).
Vice-captain Will Pendergast also joined the team as a relay swimmer.
Traralgon Swimming Club is now preparing for the new season with training commencing for all squads.
Any people interested in swimming are encouraged to phone Traralgon's senior head coach Brian Ford on 0419 584 145.