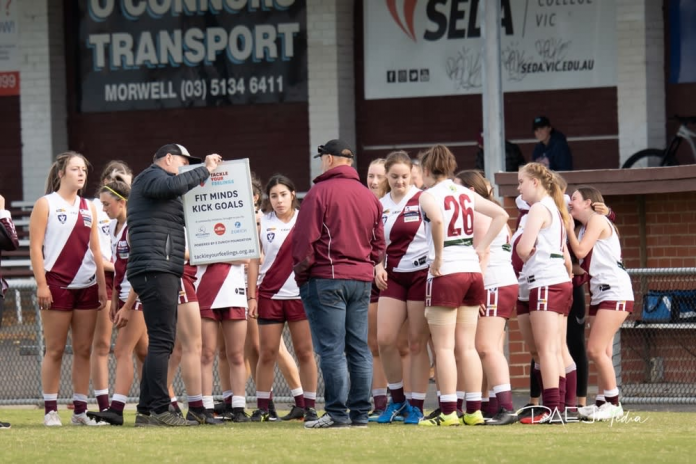 STAFF WRITERS
FOOTBALL
YOUTH GIRLS
YOUTH Girls football is now three rounds into the 2022 season.
A 14-team competition is being staged this year, ranging from Bairnsdale to Philip Island.
Locally, Traralgon, Newborough, Moe and Morwell are all fielding sides.
Traralgon had a convincing win over a gallant Moe in Round 1 at Ted Summerton Reserve.
With a mixture of experienced and first-time players, the Maroons won thanks to Addison Howe and Ella Stoddart providing plenty of ball to the forward line.
Best for Moe was Ally Boyle and Charlie Vardon-Phillips.
Newborough started its season with a 7.3 (45) to 3.0 (18) win over Warragul Industrials.
Elise and Alisha Molesworth stood out for the Bulldogs, along with Libby Hunter.
Morwell played Philip Island in Round 1, and was well served by Aluel Bior and Eleanor McEwen.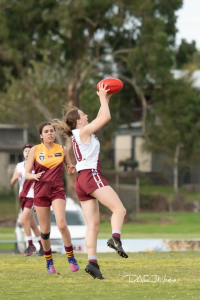 Traralgon backed up its opening round effort with another convincing win over Drouin with Leah Hughes best on.
Newborough won the local derby against Moe while Morwell faced Dusties in a rematch.
Leila Gaunt and Keiley Keady were voted best for Morwell.
Moe won its Round 3 match last Sunday, defeating Dalyston 8.9 (57) to 2.0 (12).
Brandi King and Demi Radford played well for the Lions, as did Jemia Clink, Jordan Radford, Haylee Wilson and Natalie Bills.
Morwell got on the winners list with a 5.7 (37) to 1.0 (6) victory over Drouin.
Jade Beer was best on, followed by Anna Passalaqua, Melanie Birrell, Abby Taylor and Valentina Beschle.
Traralgon was too strong for Woodside, winning 9.13 (67) to 1.1 (7).
Best for the Maroons were Stoddart, Elaina Domagala, India Van Berkel and Amber Schutte.