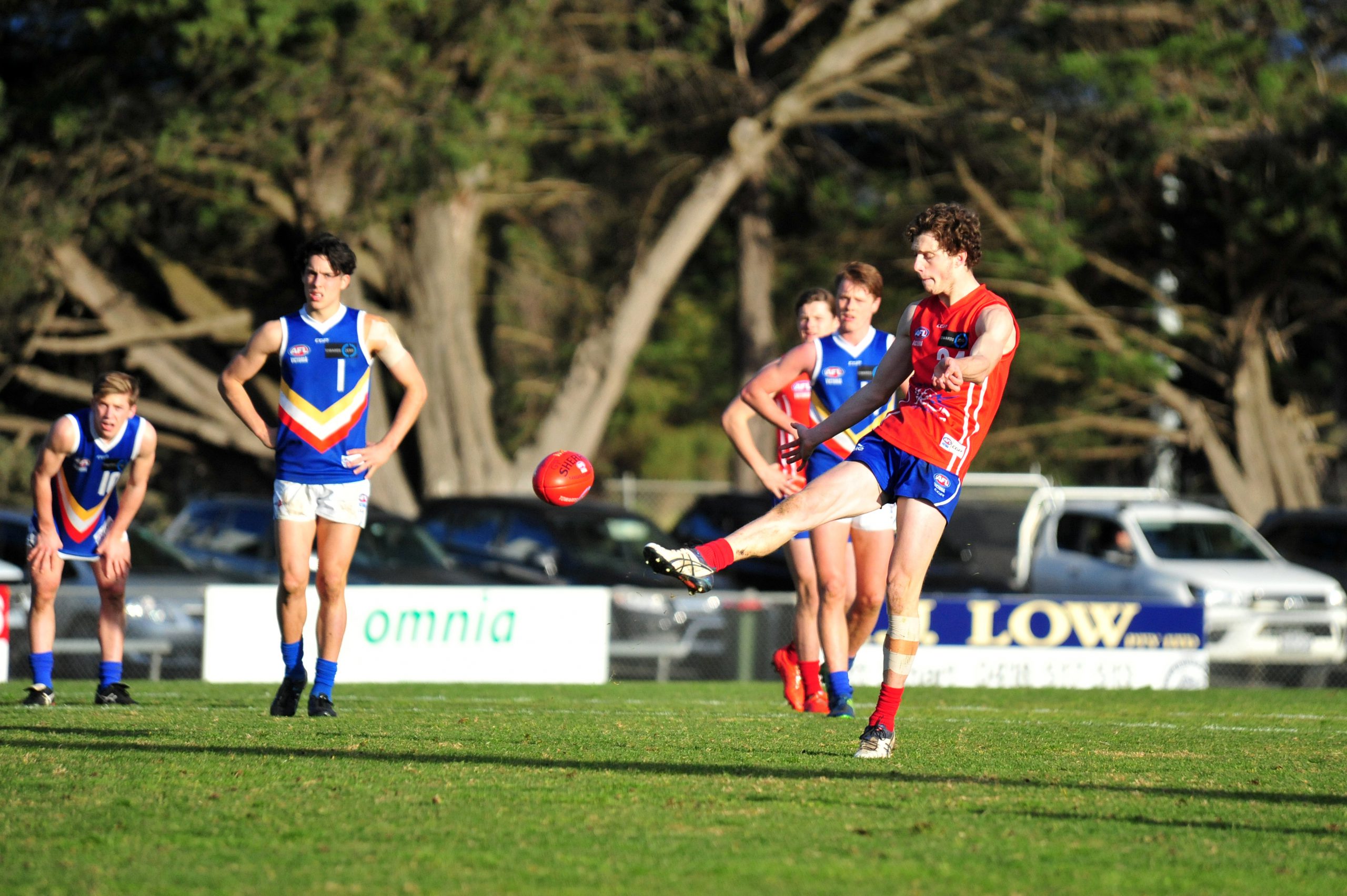 FOOTBALL
GIPPSLAND POWER
Gippsland Power was blitzed by Eastern Ranges in its TAC Cup at Morwell Recreation Reserve on Saturday.
The Power was on the back foot from the opening bounce and struggled to match it with Eastern Ranges at every stage of the match.
In the opening minutes of the match, the Ranges set the tempo by punishing the Power's mistakes with slick rebound football that gave them two easy goals.
It took some more effective ball use by Will Stephenson to find Kyle Reid who kicked truly.
By quarter-time, Ranges had built a sizeable 4.4 (28) to 2.1 (13) lead.
Things looked worse early in the second quarter as the Ranges kicked the first two goals with almost no opposition from the Power.
The visitors were dominated in the clearances from stoppages due to the dominance of their ruckmen and the skill and pace they used to get the ball away and then set up scoring opportunities.
By the end of the term, Eastern Ranges had taken a massive 9.8 (62) to 4.2 (26) lead.
The third term was not pretty footy as both sides wasted scoring opportunities despite working so hard to set them up.
Late in the quarter, the Ranges restored the status quo by clinically exploiting turnovers and playing incisive, rebound football.
One of these more effective passages of play allowed Sean Masterson to kick the opening goal of the quarter and seemed to give the side vital self-belief.
Youngster, Xavier Duursma initiated good ball use with Tom Murray and Kim Drew and then cleverly finished it off with an excellent goal.
But Eastern Ranges regained the initiative in the last few minutes with another of their running goals and at the final siren the visitors had won 13.18 (96) to the Powers' 6.6 (42).