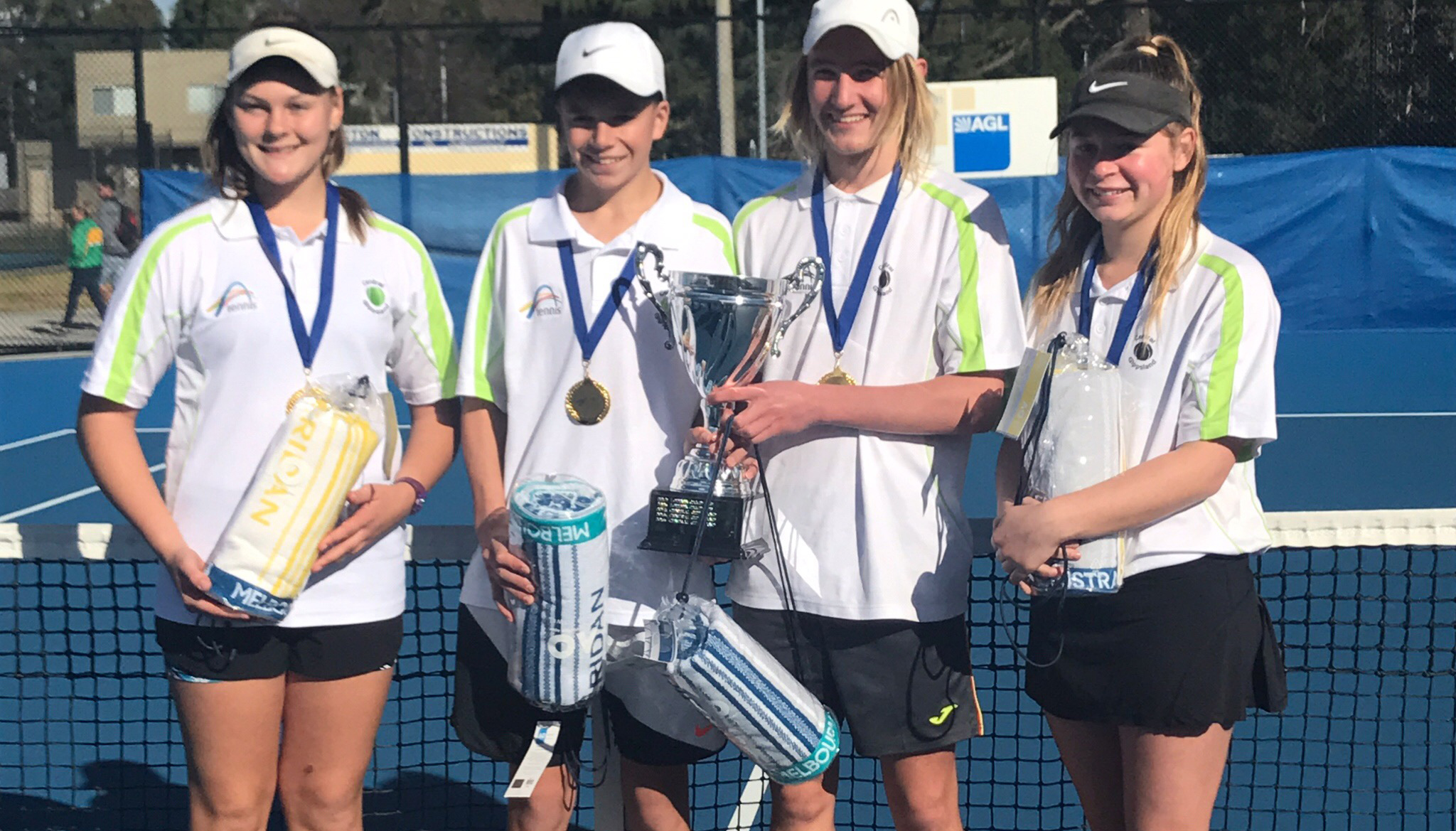 TENNIS
Central Gippsland has once again dominated proceedings at the Bradtke/Luczak Cup with the region taking out its fourth consecutive title at the Traralgon Tennis Association last weekend.
Ben Grumley, Damien Hough, Jemma Ashe and Alex Luders dropped just two sets for the tournament to finish streets ahead in top spot at the end of the round robin fixture.
The final was a whitewash, with Central Gippsland taking out all four single rubbers to defeat Goulburn 4-0, 24 games to 7.
Team manager and head coach Graham Charlton said the dominance of Central Gippsland in recent years served as motivation for the young team.
"Their peers have won the event for years so there's a lot of pressure on them to carry that through," Charlton said.
"They work very hard to keep up the strong tradition of winning.
"It's not always easy to go out and win when you're expected to so it was a really good effort."
He said the event was an opportunity for players to experience a different form of tennis.
"Tennis is an individual game so to be able to play altogether as a team for their region is something the players really enjoy."