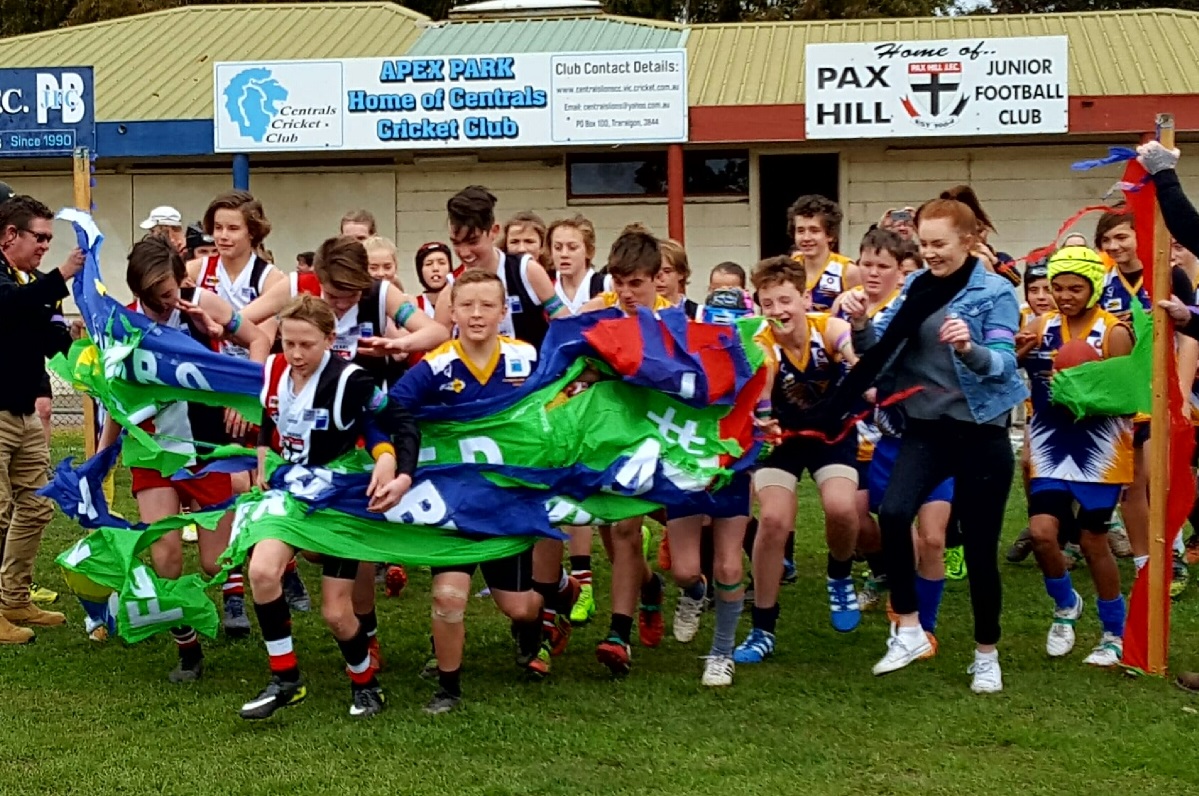 Cumberland Park Junior Football Club and Pax Hill stood united in green and purple at the weekend in a bid to raise awareness about bullying and youth suicide prevention.
Green and purple, the official colours of suicide prevention, washed over the under-14s match in the Traralgon and District Junior Football League on Saturday, 5 August with both clubs coming together to raise funds for Lifeline Gippsland.
The concept was created by Cumberland Park JFC after one of its families was impacted by bullying and youth suicide.
After running united through a specially-designed banner, members of both sides formed a circle around the affected family for a minute's silence in remembrance of those lost to youth suicide and those currently suffering.
The family said a few words and thanked all involved for their acknowledgment of the cause.
Supporters, umpires and match officials wore green and purple armbands while Headspace and Lifeline provided packs and information for players, families and community members.
A total of $277 was raised from a raffle and will go toward Lifeline Gippsland, with money from a donation tin still to be counted.
Cumberland Park JFC secretary Jessica Tooth was grateful for the outpouring of support shown by both clubs, local businesses and the wider community.
"We would like to thank the entire under 14s Pax Hill community and the club alike, Cumberland Park's under 14s community, with all those who assisted in making the match happen," Tooth said.
She thanked various organisations, businesses and parents who made donations towards the cause.