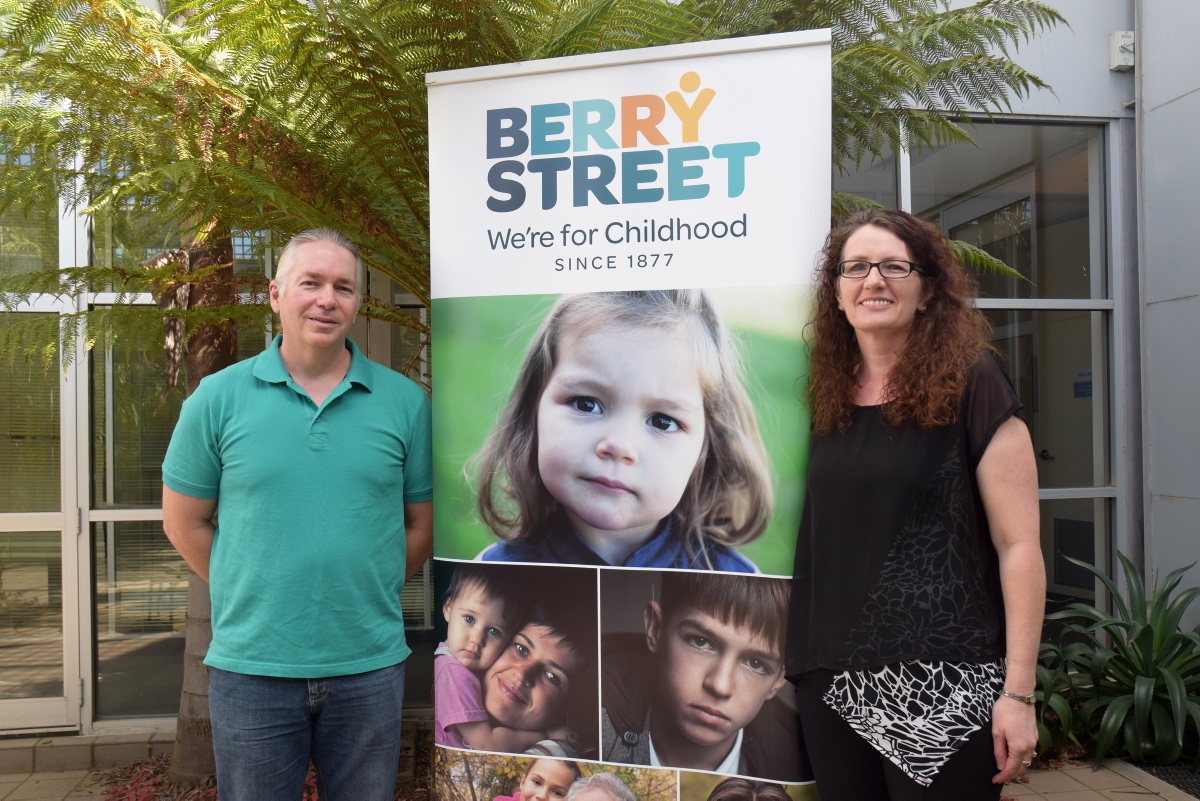 It is always almost a full house at the Morrey's home in Churchill where the sound of children laughing and having fun reverberates throughout the six-bedroom property.

Christine and Anthony Morrey decided to become foster carers after six of their eight children had left home.
More than two years later a total of 21 foster kids had come to their door for a night, a weekend, or even for several months.
Two boys aged eight and nine have lived with the couple and their two young children for the past 18 months.
The Morreys are foster carers for Berry Street which cares for 100 vulnerable kids every night around Gippsland.
Christine said she was initially apprehensive about the idea of fostering, mainly because of fear.
"It was more like 'what sort of kids would we get?' You thought they may all be troubled kids – if they'll have an effect on your own, all the negatives – but it was nothing what I expected they're so lovely," she said.
It was an eye-opener for the family which makes every child that comes into their home feel safe, something that was lacking in many of these children's homes.
"It opened our eyes that there are families struggling and there are children who needed to feel safe, they are this scared and they've got these issues whether they're so hungry or they don't have nice clothes or they need a good shower … it's just to feel safe," Christine said.
The Morreys try to make their foster children feel part of the family whether they are staying only for a night or a weekend or for a couple of months.
Christine found it took a while for the children to warm up and that exposing them to house rules such as requiring them to always say 'thank you' and 'please' can sometimes be unfamiliar.
But as the kids became comfortable with the family the laughter starts to break out and the household is once again teeming with happy children.
"We like to hear the laughter which sometimes happens after a couple of days 'cause they're a bit stressed," she said.
"There was never a dull moment in our house it's always loud and we love that."
Berry Street senior manager residential and support services Gippsland Antony Giannini said a huge number of their children had experienced significant psychological and physical abuse from either their parents or carer who themselves may have had a similar experience.
"Out of home care, the reality is becoming inter-generational, so you do the step back on a family's history and you find that it keeps going," he said.
"The opportunity for the young person to break that cycle of abuse is also extremely valuable."
For the Morreys, the possibility of changing lives happens one child at a time.
In their home is a photo album of the children who have come and for some, returned for a second time, to their inclusive home.
"I just like the feeling of seeing the child different when they leave to when they come, that's always a big thing for us," Christine said.