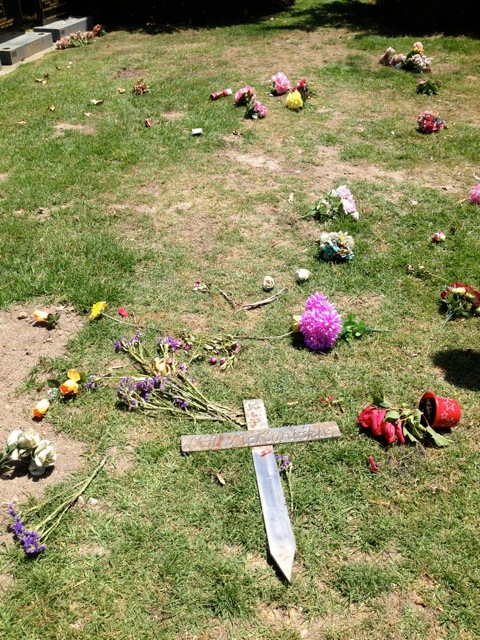 "DISGUSTING" vandalism affecting several graves at Traralgon cemetery has upset grieving relatives.
Vicki McLoughlin, who reported the incident to the police, said when she arrived on the morning of 30 December to place flowers on her mother's grave she could not believe what she saw.
"There were things spread out across the ground, bottles and vases smashed, flowers thrown all over the ground," Ms McLoughlin said.
"They had pulled out a (temporary) cross and thrown it. It was devastating."
Ms McLoughlin said "quite a few" other people arrived while she waited for police and they were crying and very distressed.
"People were bawling. It was just awful," she said.
Traralgon Police Seargent Jeff Graham said an investigation was underway, but people had entered the cemetery overnight and "made a real mess", impacting at least 30 graves.
"While it's not a high level crime it impacts emotionally on many families, who were upset by the irresponsible acts of others," Sgt Graham said.
Traralgon Cemetery Trust manager Dennis Seymour said it was "disappointing" to see the vandalism which would have distressed families in the area of the monumental lawn and lawn 10 where the act occured.
"I would like to reassure families that the cross has been returned to its proper location and that flowers and any broken ornaments have been cleaned away," Mr Seymour said.
"There was no visible damage caused to headstones, plaques or the ground for any graves."
Sgt Graham said police are appealing for any information from the public to phone Traralgon Police on 5174 0900 or Crime Stoppers on 1800 333 000.
Relatives or friends with concerns can phone Mr Seymour at the cemetery on 5174 9071 or email
manager@gippslandmemorialpark.com