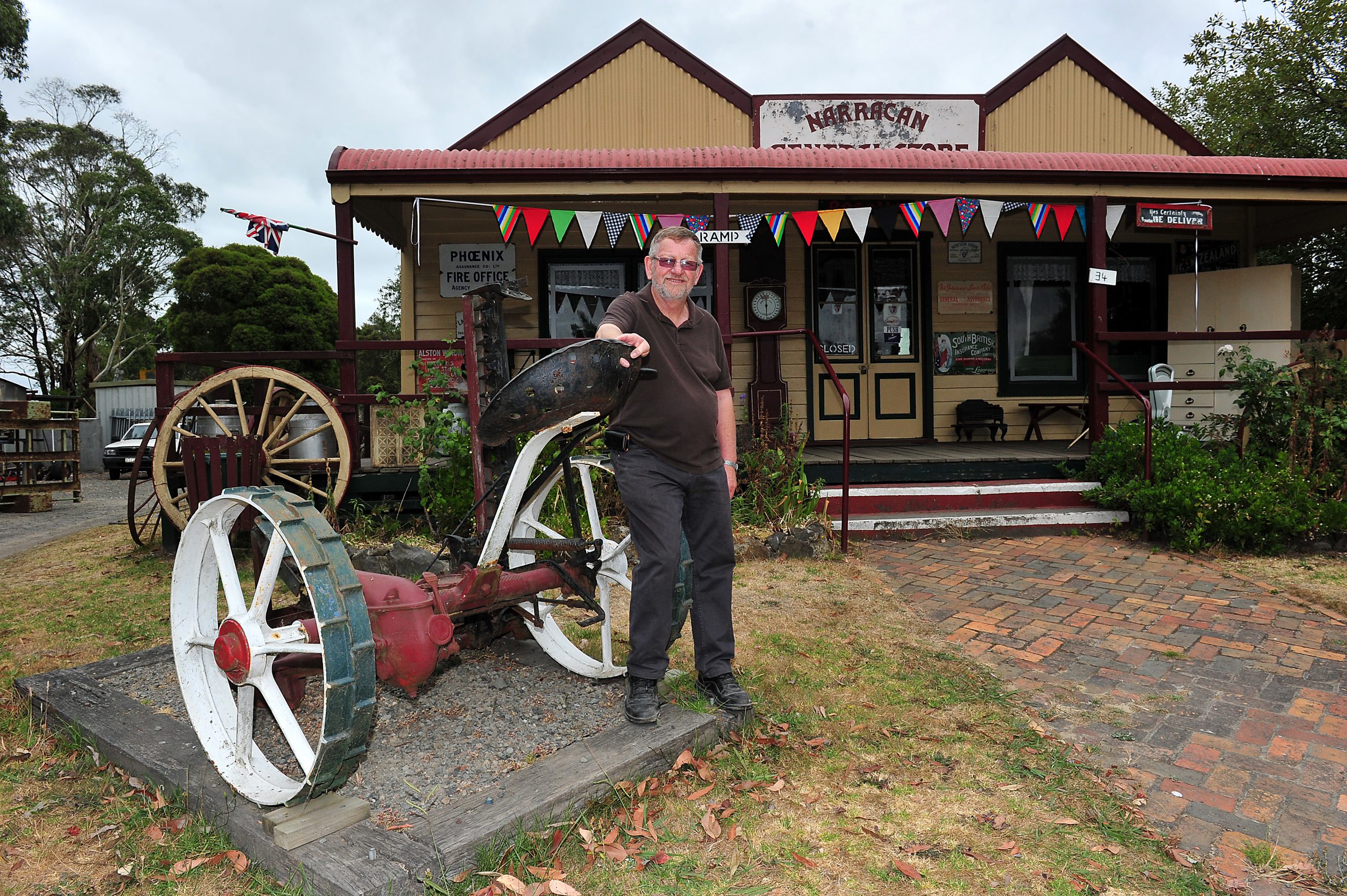 MANAGEMENT of Old Gippstown will begin looking for a replacement for outgoing manager Michael Fozard, whose resignation has been described as a "massive loss" for the heritage park and the broader community.
Today will be Mr Fozard's last day as manager after eight years of service to the heritage park.
Mounting frustration with the State Government's lack of support for the park and its people has forced Mr Fozard, who brought the park's annual attendance from 10,000 to more than 40,000, among other achievements, to take the park to a "crisis point".
"They've now got to face reality that they've got to help us. If by me doing what I'm doing forces a crisis, for them to change their mind, then I've succeeded," Mr Fozard said.
Mr Fozard threatened to resign in 2010, but said this time it was no stunt.
Mr Fozard said while he was stepping down as manager, he would continue to support the park as a volunteer and hoped staff and the community would do the same.
"My wife Ruth will stay on as an employee and assist in running the coffee shop and I've agreed that I will become a volunteer," he said.
"As long as I can, I will support them in the various programs that they run, as a volunteer."
Mr Fozard, who has been in and out of hospital with illness several times over the past nine months, said it was his mental health, not physical health that contributed to his resignation.
"Health was one of the issues, but I could overcome that if I had the support of… government and their resources," he said.
"I've been through difficulties in life… I don't want to find myself being pushed down as I am by State Government decisions, psychologically."
Meanwhile, the Gippstown Reserve committee of management
is in the process of finding a new management arrangement.
Friends of Old Gippstown vice president Kevin Coade said he feared without Mr Fozard as manager his group's future projects would not be possible.
"I think the fact that it's come to this shows the lack of ability of the government to take responsibility for such a valuable asset for the town," Mr Coade said.
The Department of Sustainability and Environment refuted Mr Fozard's claims it had failed to adequately support the park.
A DSE spokesperson said at the request of the Old Gippstown board of management the department had been assisting it to move towards a more sustainable business model.
"This has involved a review of their business model, funded by DSE and Regional Development Victoria, to develop a business plan," the spokesperson said.
"DSE continues to work with the board to implement these and other strategies to put Old Gippstown on a more secure financial footing."
Mr Fozard said he would look for full-time employment elsewhere to support himself, adding he would have liked to stay as manager "for probably the next 10 years, until retirement".
"My intention has always been to get it to the next stage… I'm sad and I'm disappointed I'm not going to get it to the next step in the development of this facility," he said.
Administrative manager Jodie Rainbow shared his disappointment, saying Mr Fozard would be "sadly missed" and his absence would leave a "massive hole".
"It's like a big family here and it's a huge thing to have a big part of our family taken away from us. He's been a mentor to us; and a family figure to a lot of us, he's not just a boss," Ms Rainbow said.