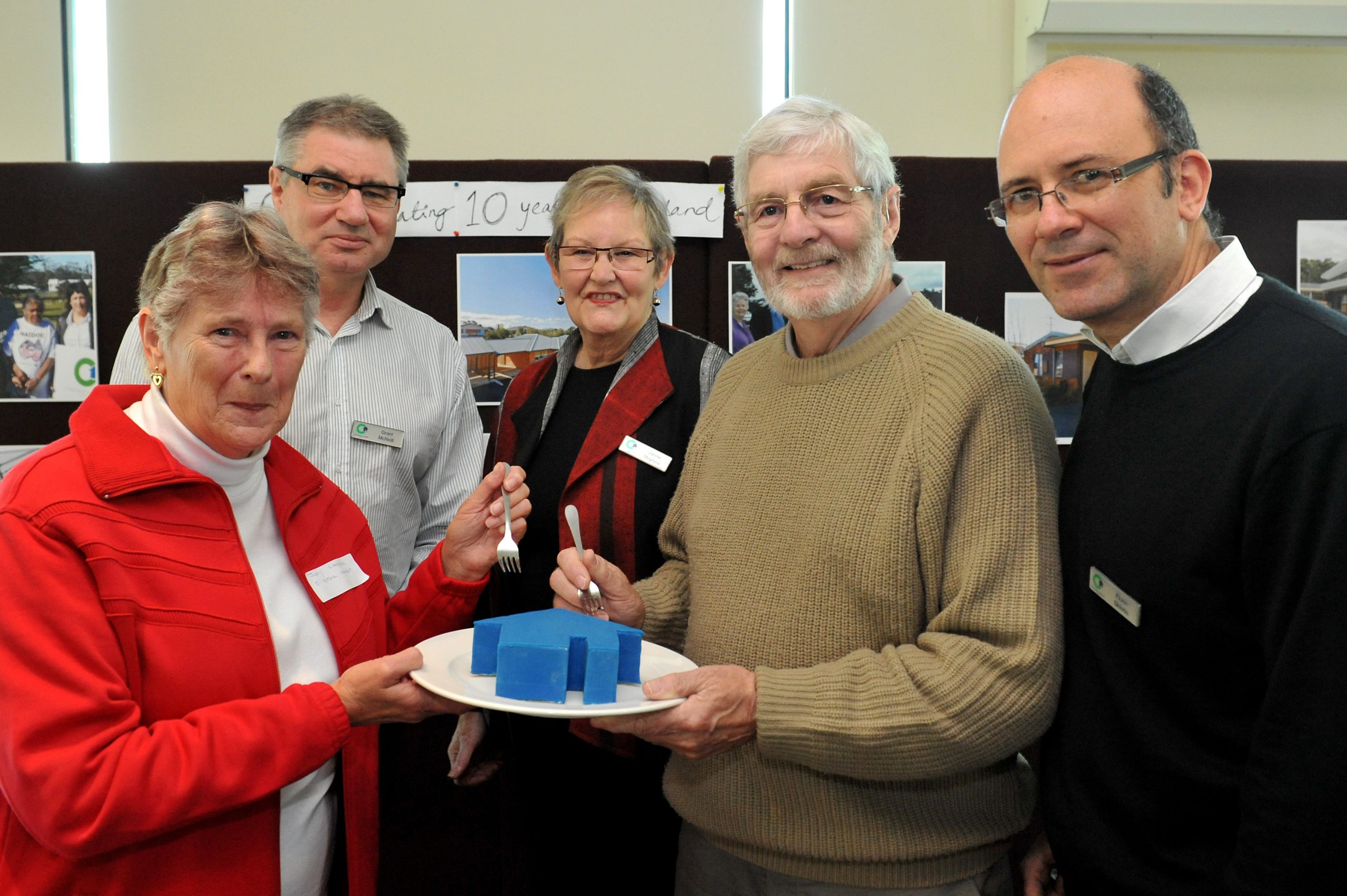 Tenants, families and officials gathered last month to celebrate 10 years of provision of community housing to Gippslanders.
Community Housing Ltd is a not-for-profit organisation which provides low-cost housing to people in need.
Judy Lineham, a mother of a tenant with an intellectual disability, expressed her appreciation for the services provided by CHL.
"Craig has a disability… he's 43, he's a worker, he works two jobs and he just loves it, since he's been in his unit he has come out of his shell," Ms Lineham said.
Craig lives in one of a group of units alongside people with similar impairments who also needed community-styled units.
Ms Lineham said without CHL's help, many of the people enjoying the units would have been forced to go into aged-care facilities when their carers or families weren't around.
Fellow tenant Des Dowie said he enjoys living in an affordable retiree housing block.
Formerly, Mr Dowie and his wife resided in a caravan park.
He said his grandchildren were now able to stay the night, he had a garden and "mowing the lawn takes all of 10 minutes".
"For us it's one of those places we would have dreamed of getting into but never thought it would have happened," Mr Dowie said.
CHL managing director Steve Bevington said almost anybody could become homeless and need help and CHL provided housing for a "huge" variety of people.
"(An individual) is only one accident, loss of a job or bad breakup away from maybe not having secure accommodation," he said.
Currently, there are about 1000 people on the waiting list for public housing in Gippsland.
Mr Bevington said CHL's vision was to triple their "archipelago of houses" to meet the public's need for affordable housing.