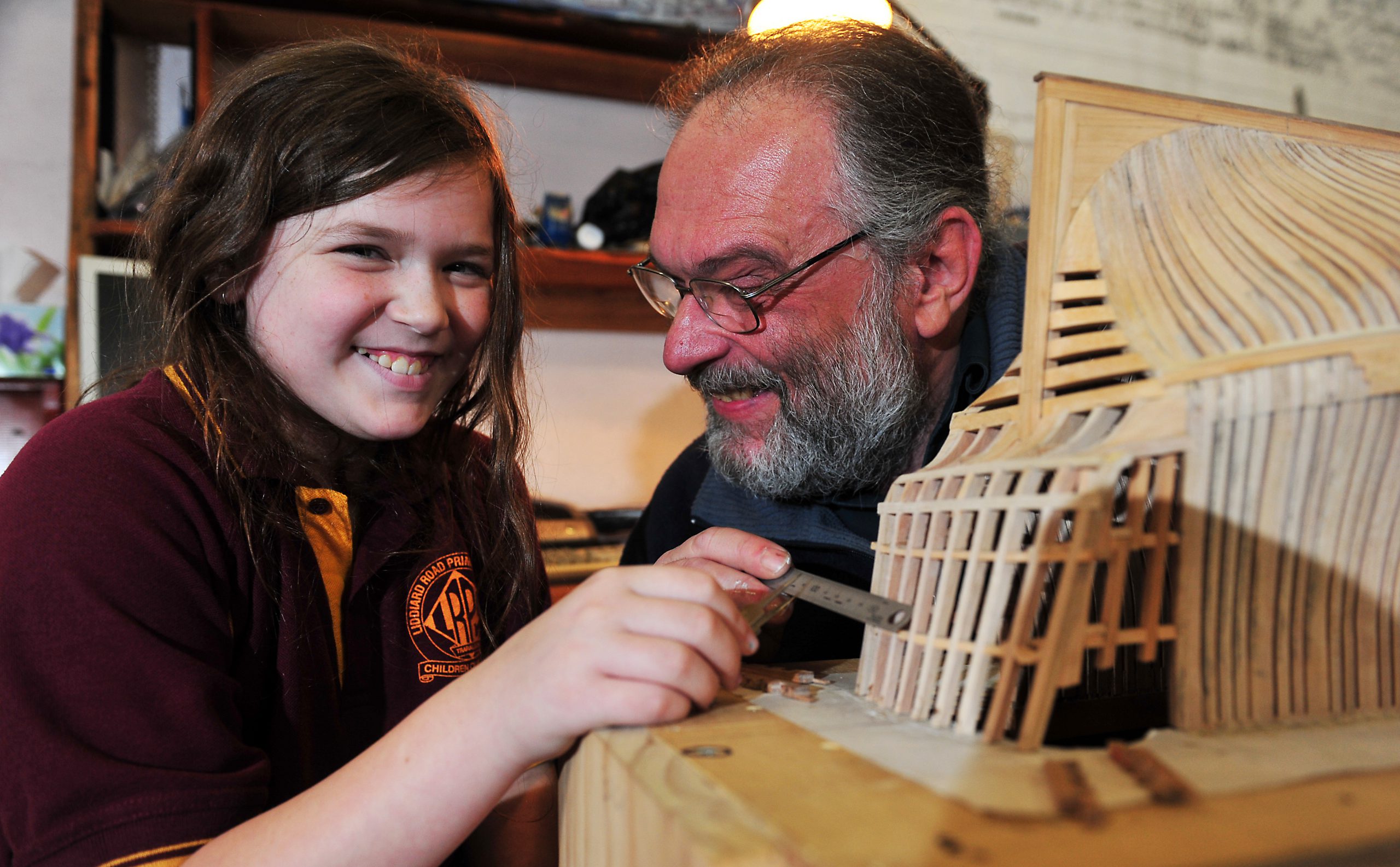 Liddiard Road Primary School students selected for their ongoing good behaviour have been participating in weekly model-building classes in a group project to build lighthouses.
The miniature model-makers used their miniscule tools to construct lighthouses and ports at the Traralgon Men's Shed.
"These are the kids that day after day turn up to school and do a good job and this is one way of getting them out into the community and showing them that good work does pay off," principal Bill Mullen said.
"Sometimes those quiet kids get missed and they slip under the radar a little bit, it's more recognition than reward."
Mr Mullen explained while the school provided the finance, local model enthusiast Zibby Lelito provided the "expertise". "There's never been a program set up like this, he's a world renowned model builder living in our community," Mr Mullen said.
The models will eventually be on display at the school, but are still a long way from being finished.
Each student works on a different part and layer of the project.
Talia and Chantelle were painting and making windows and said they were very excited as everything was "brand new" and before the program, they had never done any model-making.
"(Mr Lelito) works really well with the kids and the kids really enjoy working with him… what he focuses on is enjoyment, they enjoy it and it's stress free," Mr Mullen said.
Mr Lelito has lived in Traralgon for the past 13 years and has made models since the age of six.
He said the students started off with patience, but they have now found passion and love for model-making and the progress they make each week.