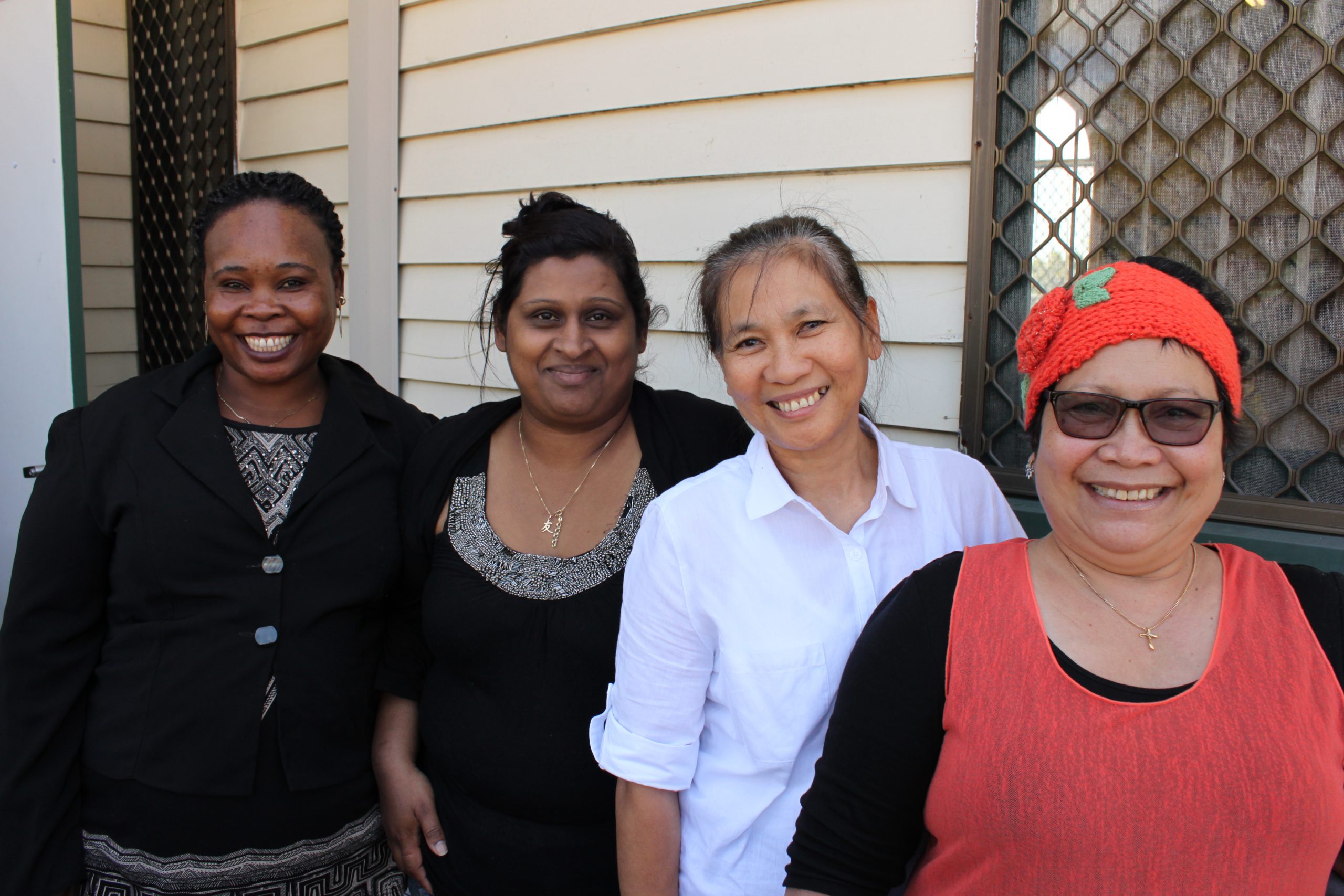 A practical seven-week course is equipping 11 women from culturally and linguistically diverse backgrounds with the skills needed for a job in aged or disability care.

The Latrobe Community Health Service course, 'Changing the face of aged and disability care', helps participants build confidence in their communication and written skills.
Natalina Bango arrived as a refugee to Australia in 2006 and expressed frustration at Australian employers' unwillingness to hire her.
"I have a Certificate III in child care and aged care, I'm going to do a Certificate IV in disability care," Ms Bango said.
"I have done the training. I have the qualifications. I have the will. I don't want to do more courses – now I just want to work.
"I've done everything in my heart to help my children, help my family. When you think about getting a job too much, it makes you feel sick."
LCHS settlement grants program project coordinator Debra Carnduff said many people from a migrant or refugee background struggle to find work in Australia due to cultural differences and a lack of confidence, rather than a lack of skills.
"Often new arrivals have come from places where there are different expectations about work and workplaces," Ms Carnduff said.
"But they are not insurmountable differences. This course is about women who are seeking to bridge that gap. I am encouraging employers to meet them half way."
Ms Carnduff said, far from being a liability, the diverse cultural backgrounds of the course participants were a great asset to potential employers.
She said the program taught participants through role plays, case studies and education on industry terminology, with topics such as practice interviewing and preparing an application.
The course has included an industry tour to Yallambee, which provided participants with the chance to see first-hand the workings of an aged care facility.