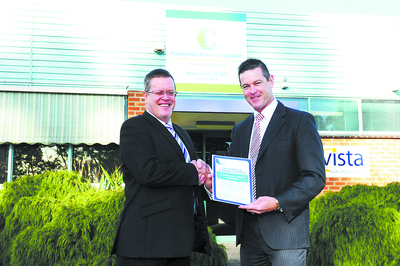 TWO Learn Local organisations have received a share of more than $65,000 as part of the State Government's Adult, Community and Further Education Board Capacity and Innovation Fund.
Community College Gippsland received $50,000, while the Art Resource Collective Yinnar (arcYinnar) received $16,044 to help them promote ongoing learning.
CCG chief executive Paul Wilson told The Express on Monday the funds would be channelled towards setting up a project to identify shortfalls in key industries' workers literacy, language and numeracy skills.
"We will be working in partnership with local industries to help raise productivity by increasing foundation skills," Mr Wilson said.
"We don't know how many (organisations) we'll have yet but it is likely to be large; there are a large number of semi-skilled workers.
"This is a way of adding value to organisations by helping them upskill their workers so they can better comprehend work instructions, fill out reports, and so on."
arcYinnar education and community garden facilitator Catheryn Thompson said they were "very pleased" with the funding, which would go towards offering a new unit to promote sustainable gardening with applied design concepts.
"The unit will be called 'CRED', or Creative Resourceful Ecological Design," Ms Thompson said.
"The 12-month pilot project will be promoted to residents of the region aged 16 years and above and build on their hobbies."
Ms Thompson said as the arc functioned on a small budget, the funds received would be used to help cover cost overheads and "pay for what is often voluntary labour in the production, promotion and presentation of courses".
"The overall outcome we are hoping for is to have sculptural elements in our new community garden; this is the only pre-accredited unit of its kind which offers pathways into other areas of employment," she said.
In announcing the funding, State Member for Morwell Russell Northe said in a knowledge-driven economy, it was important to have a workforce with higher levels of qualifications and skills.
"Through these funds, the Learn Local organisations in our region are further enhanced to supply this education and training," Mr Northe said.