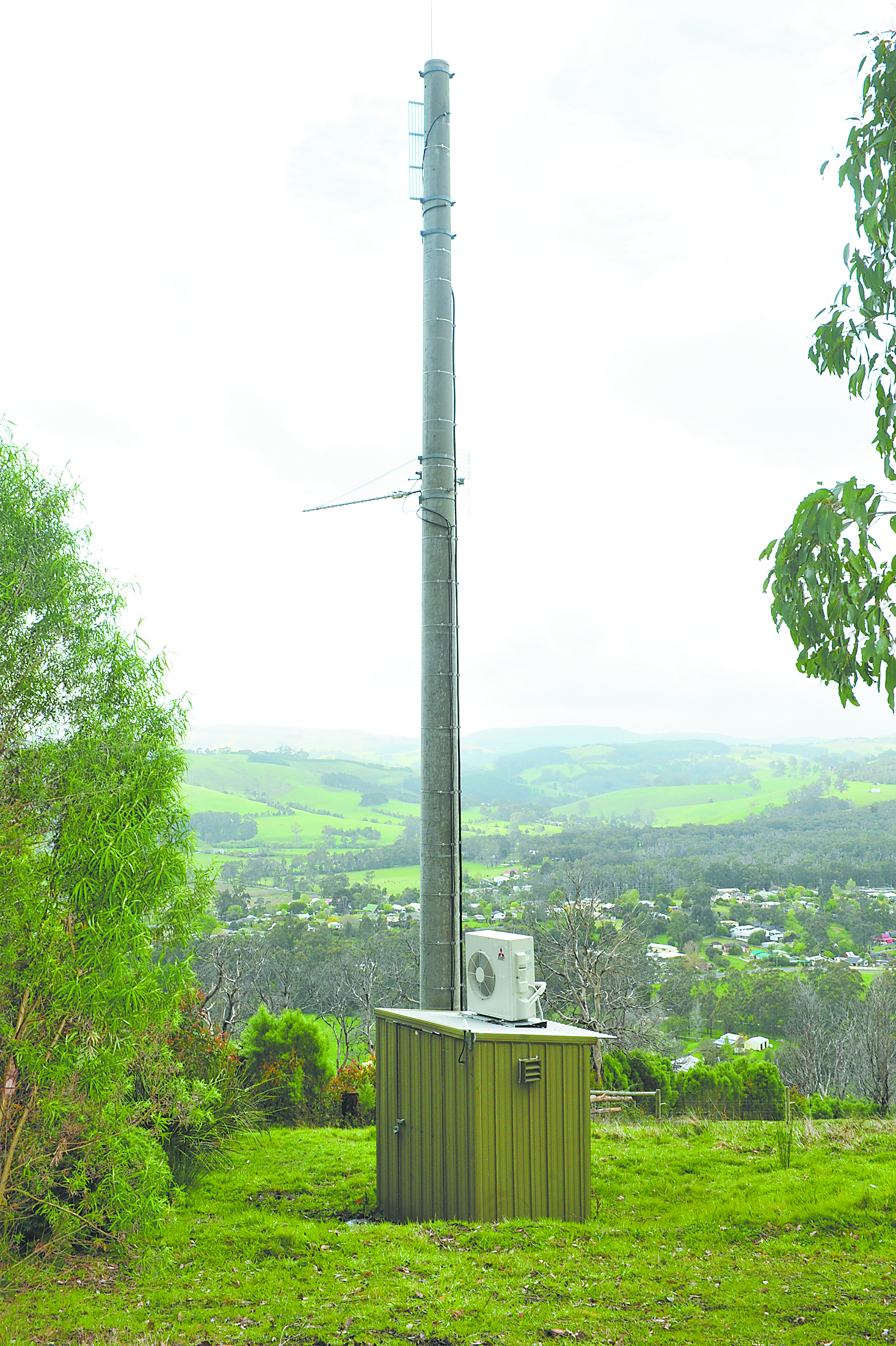 THE Federal Government has had a change of heart over "hopeless" digital television reception issues in the Boolarra, Yinnar and Churchill communities, stating it was now "committed" to finding an appropriate solution.
In a statement made to The Express last week, a spokesperson for Communications Minister Stephen Conroy said given the ongoing reception problems he had instructed the Digital Switchover Taskforce to investigate the issue further.
"This will involve contacting local residents, obtaining more details about the reception problems and liaising with broadcasters, including Southern Cross Austereo (the commercial broadcaster responsible for the local transmission tower) to ensure that an appropriate solution to provide a reliable digital service to every household in the area is put in place as soon as possible," the spokesperson said.
This comes after The Express ran a front page article last month, regarding 18 months' worth of reception issues in Boolarra community since switching over to digital broadcast, in which Minister Conroy was quoted stating he was "confident" all necessary adjustments had been made to transmission infrastructure to provide adequate digital television to Boolarra residents.
In a meeting with Mr Conroy last Wednesday, Federal Member for Gippsland Darren Chester advised Mr Conroy of a 62-strong petition from Churchill residents experiencing similar reception issues expressed by Boolarra residents.
Head petitioner Bill Burrows, who gathered the signatures over the past month unaware Mr Chester had tabled a similar Boolarrra petition in parliament in May, said "half of Churchill is going through the same thing".
"I'm a lawn bowler, and talking with other people down at the bowls club, it appears this is certainly something that is being experienced across this whole area," Mr Burrows said.
In a twist to the ongoing reception saga, The Express received numerous reports of television reception drastically improving in Boolarra the day of publication of the Boolarra news story.
Boolarra resident Michael Watt, who has experienced multiple interruptions every day since the switchover despite significant attempts to upgrade and improve reception, said the reception had "all of a sudden" improved itself on 27 September.
"Up until the Wednesday evening I was having multiple interruptions every day and every night – the article came out on Thursday morning , and then I had no interruptions whatsoever at any time of day or night; literally none," Mr Watt said.
"It leaves me wondering what's been going on, but as far as I'm concerned we are all being conned and everyone's time is being wasted here."
However the improved reception period, confirmed by a number of other Boolarra residents, has since deteriorated.
Southern Cross Austereo transmission technician John Holmes, who is personally exploring solutions to the issue, debunked suggestions of a conspiracy, and said the behaviour described by residents of temporary reception improvements suggested it could be a "fading" issue.
"Traditionally in a poor reception area the reception will just fade in and out; even though our equipment is not seeing that fading at the moment, all the parameters that people talk about – how it goes in and out – suggests that could be what is actually happening," Mr Holmes said, adding there were literally hundreds of environmental factors which could cause fading.
"But how that getting through the (monitoring) system is a bit of a mystery, but somewhere like Boolarra tucked away in the hills is inherently going to have those problems because the site can never see the parent transmission site at Mt Tassie."
Mr Holmes said Southern Cross Austereo was moving to experiment with different equipment and boost input into the repeater tower, before contacting locals for feedback.