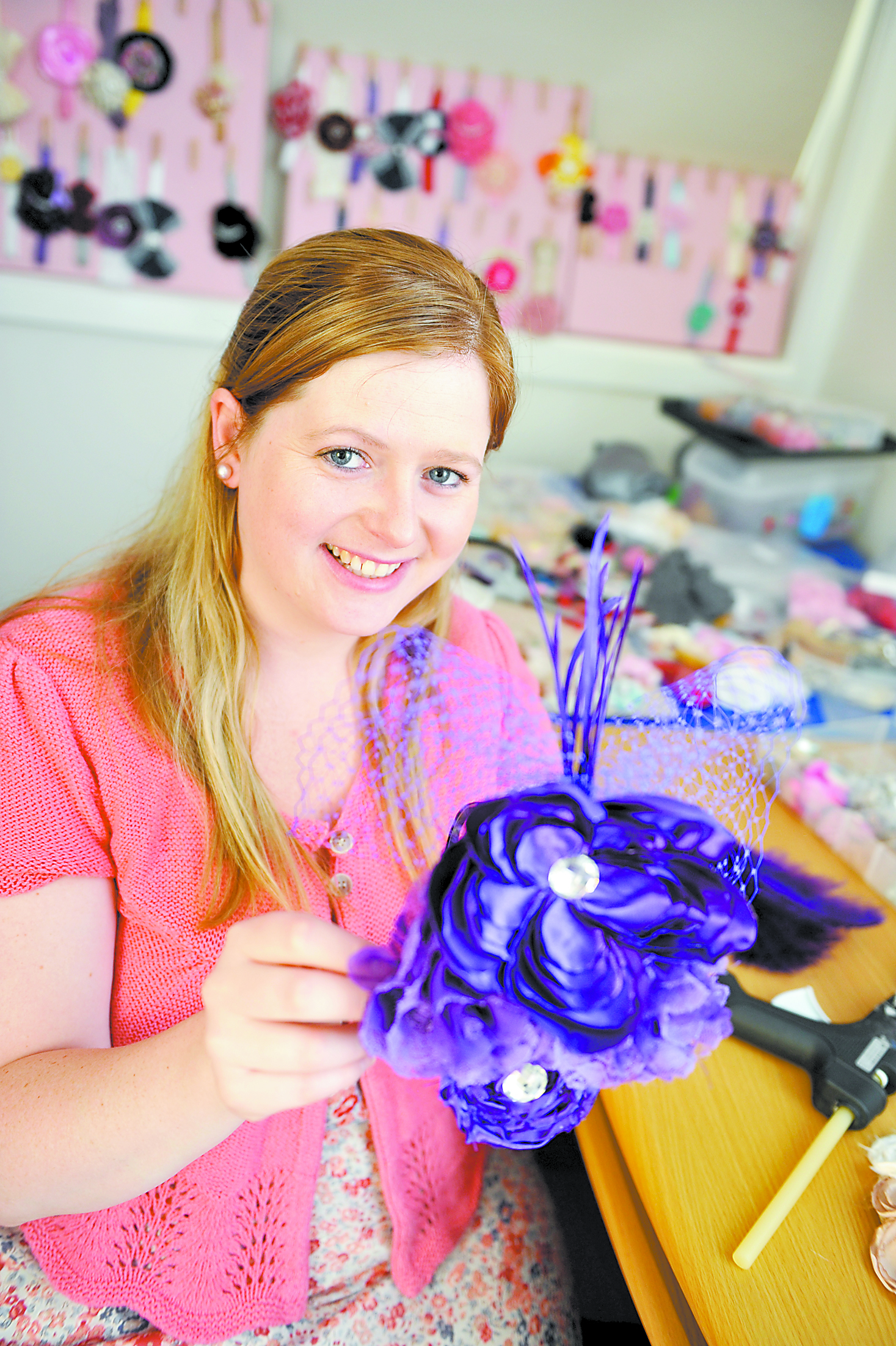 AFTER her daughter Layla was born, Traralgon's Nicole Darby was looking for a headband which was safe, comfortable and cute for her little girl.
Not finding what she was looking for, Ms Darby was struck by an idea to try her own hand at making headbands and hairclips suitable for children.
The progression to making hair accessories for older children, as well as adults, seemed like a natural one, and she has been encouraged by the support of her family members and friends, especially into the spring racing season.
"Last spring, I began making headbands and fascinators for a few friends, and people started buying from me on Facebook," Ms Darby said, adding a majority of her business came from word-of-mouth referrals.
"It was just trial and error."
This year, Ms Darby has made about five fascinators, and was looking forward to making one for herself to wear at an upcoming race.
"I haven't gone to any (races) this year, and last year I didn't go because I had a newborn; I like going to the races and enjoy the day out," she said.
Ms Darby said she sought inspiration for her fascinators from the internet, in magazines and on television.
"This year, I have used feathers a bit, and 'big' is in, as well as bright colours," she said.
"My style is nothing too sculptural; I like (feminine elements like) pearls, flowers and lace."
The design and colours used in her fascinators depend very much on her clients' needs and the style of their dress, Ms Darby said.
"I like to see the dresses first and try to match the fascinator to it," she said, adding it took her a few hours to work on a fascinator.
"All the pieces I make are one-of-a-kind."
While her online store, Cute as a Button, was not a full-time business venture, Ms Darby, who also works in a local pharmacy, is kept busy with her two young children.
That means most of her crafting is done after her children have gone to bed, in her own little work room in the house.
"I enjoy doing it; it's a little bit of extra money," Ms Darby said.
"I also like dressing my daughter up; she loves wearing the headbands."
Ms Darby, who sources her materials locally and online, has sold her children's range of headbands and hairclips at several locations across the Latrobe Valley and occasionally sells at craft markets and various events.
Because of her online presence, Ms Darby said she also has interstate buyers.
Cute as a Button, which has hair accessories for all ages, is online at www.facebook.com/CuteAsAButton.Au