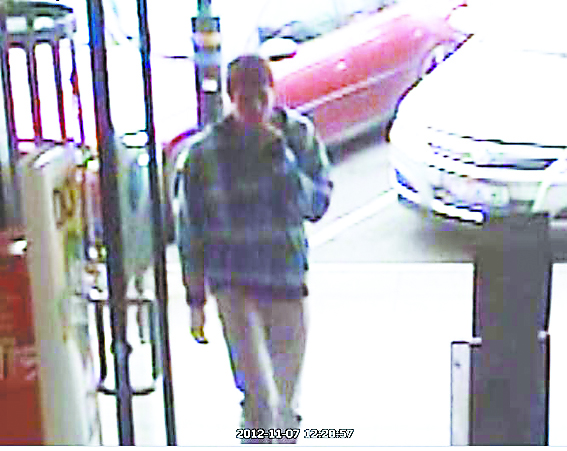 AN investigation into an armed robbery at McDonald's in Morwell in the early hours of 19 September is ongoing, with police urging any witnesses or persons with information to come forward.
Staff at the fast-food restaurant were threatened by two men in dark clothing, one of whom wore a hoodie with a skull motif, carrying a meat cleaver.
The men were believed to have escaped on foot with a quantity of cash.
Tablet stolen in Traralgon
Traralgon Police is seeking help in identifying an unknown male suspect who entered the Dick Smith Traralgon store about 12.30pm on 7 November.
It is alleged a Samsung Galaxy Tablet valued at $698 was stolen.
The male is described as being aged between 18 and 21 years of age, slim build wearing a blue and black checkered hoodie.
Anyone with information should phone Traralgon Police Station on
5174 0900 or Crime Stoppers on
1800 333 000.
Windows broken
Police are investigating an incident which occurred at the Albert Street Primary School, Moe on 14 November where a pot plant was removed from the school's garden and thrown through one of the school's windows, breaking both the window and the pot.
Police are urging anyone with any information to phone Crime Stoppers on 1800 333 000 or visit
www.crimestoppers.com.au
Appeal for witnesses
POLICE are appealing for witnesses after a 19 year-old Traralgon man was knocked unconscious during a fight in Kay Street about 2am on Sunday.
Investigators say a large crowd had gathered after the fight, but dispersed upon police arrival.
The victim suffered head injuries and was taken to the Alfred Hospital for further treatment.