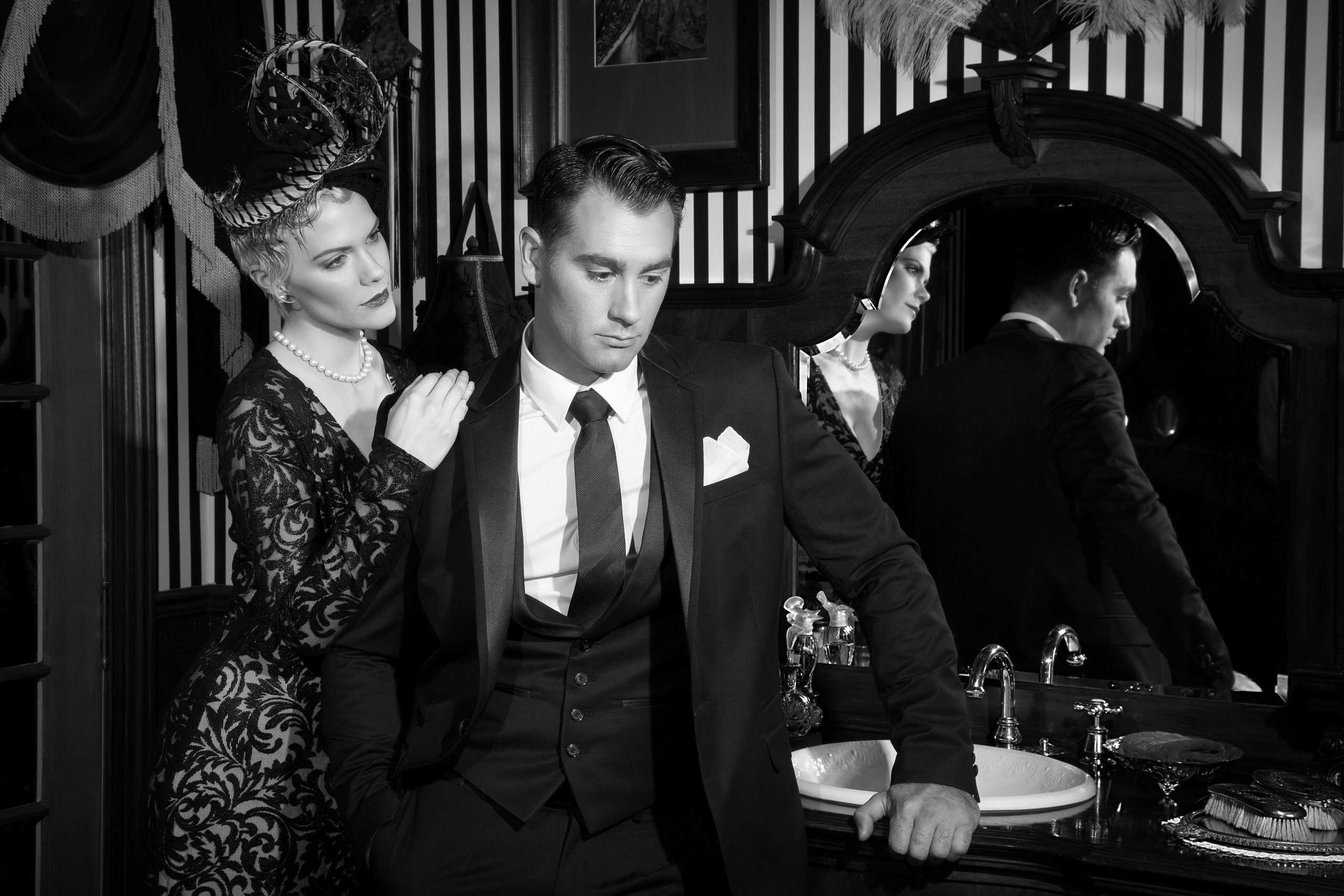 THE creative force underpinning Barrier Breakers' healthy community profile flourished at the weekend, raising thousands of dollars in the process.
An enthusiastic committee, steered by event creative director and well-known local milliner Eleanor Marguerite and organising committee chair Gael Wilson, presented a spectacular titled 'Man in the Mirror' as part of Barrier Breakers annual charity dinner.
So far the dinner has raised more than $31,000 to contribute to a pilot project providing supported accommodation for local people with a mental illness.
Construction is set to begin soon on the six-unit project in Traralgon, with the intention to "roll out the model" in every major town across Gippsland, according to Barrier Breakers chief executive officer Derek Amos.
The partnership project, which aimed to, in some part, address "one of the greatest unmet needs in Gippsland", had secured some State Government support but was lobbying for about $10 million to enable a full roll-out, Mr Amos said.
The organisation benefitted from the tireless volunteer efforts of Gippsland's creative community which collaborated for months at a time to bring each annual charity dinner extravaganza to life, Ms Marguerite said.
She said the 1940s Casablanca-era theme of this year's dinner had been such a hit that attendees from Melbourne claimed they had not seen anything of its calibre anywhere.
While the event's two previous themes focused first on both genders, then on women specifically, this year's event shone the spotlight on "the men in our community who are touched by mental illness" but tended to "suffer in silence", Ms Marguerite said.
Lending its title from the Michael Jackson hit 'Man in the Mirror', the most recent 'black-tie' event replicated, in every way, a decade that saw the end of the Great Depression and it "paid tribute" to the "bravery" of men "through the beauty of creativity," she said.
Attention to detail was key to the night's success and volunteers and sponsors, including Century Inn as the venue, contributed to everything from the graphic design of the event program to its foyer displays and props, including a 1936 Ford Coupe, a number of fashion and theatrical performances on the night and a main auction, Ms Marguerite said.
She paid tribute to the efforts of her committee and the broader community, saying the event "couldn't exist without all these talented people around me", adding "so many people complemented what the committee does and took it on so passionately".
Given Mr Amos said Gippsland now had less than 100 beds available across a "variety of settings" to meet the accommodation needs of the region's mentally ill, the money raised by the committee – now looking set to reach more than $96,000 since the charity dinner's inception – has been welcomed.
Mr Amos joins Ms Marguerite, Ms Wilson, Valerie Besselink, John Calabro, Catherine Kanara, Maxine Cattanach, Joanne Peake and Natalie Szabo on the committee.