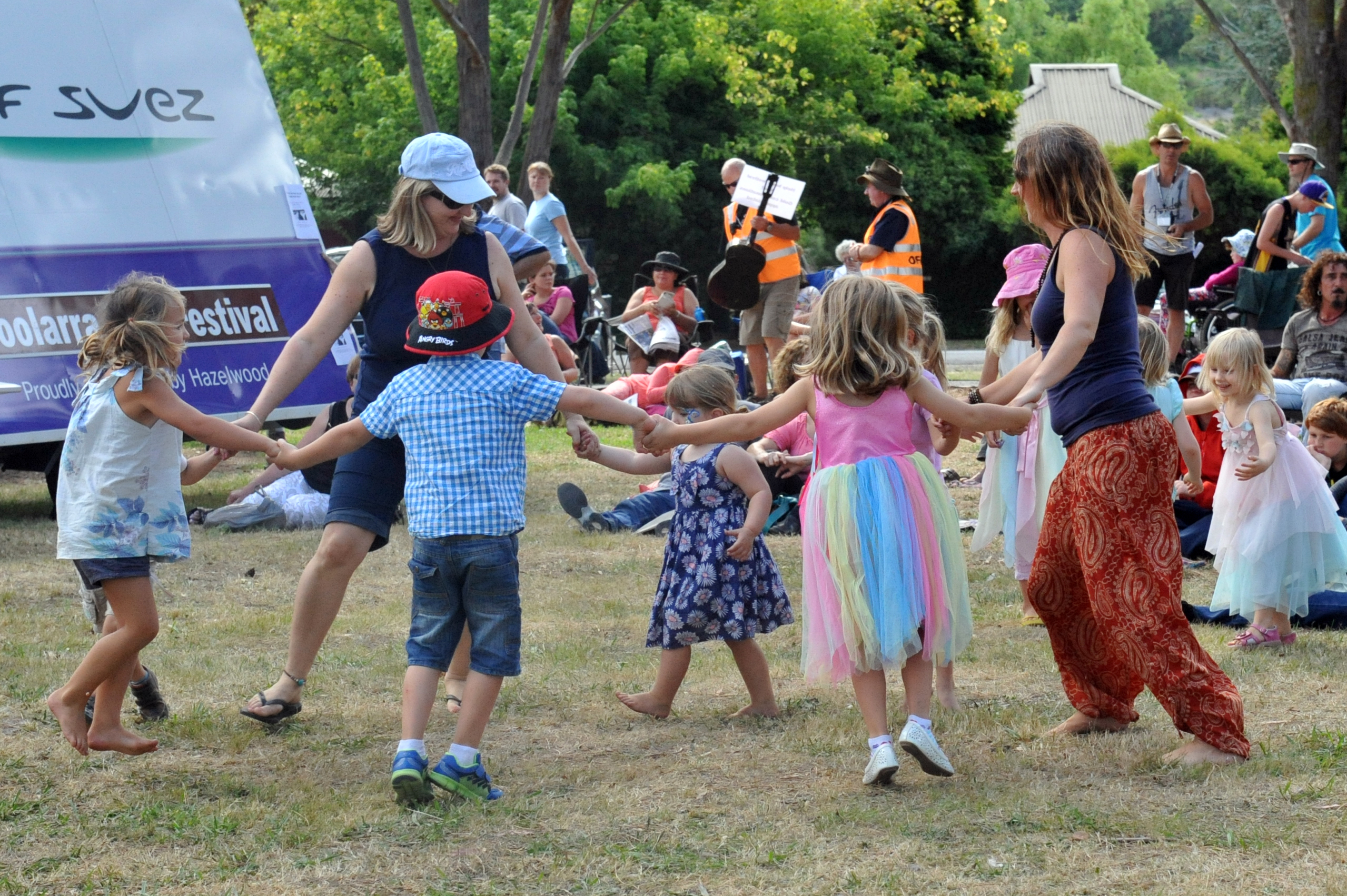 About 7000 people converged on Boolarra at the weekend for the town's annual folk festival.
A combination of pleasant weather conditions and free buses from Morwell to give residents some respite from the smoke contributed to the day's success, with festival president Ray Stewart describing Saturday's event as "one of the best".
"The buses coming from Morwell would have brought a few hundred people in and I think it was probably the best day we've had weather-wise in the festival's 12 years," Mr Stewart said.
He said the festival had drawn a large crowd despite less advertising this year.
"I think the festival has got a really good reputation of being a good family-friendly event.
"One of the really unusual things about the festival is the age group. You get little kids right up to people in their 80s."
The free event featured 13 music acts, along with market and food stalls in Boolarra's centre.
"When we keep getting those sort of numbers of people, it pretty much guarantees we can keep going with a free event," Mr Stewart said.