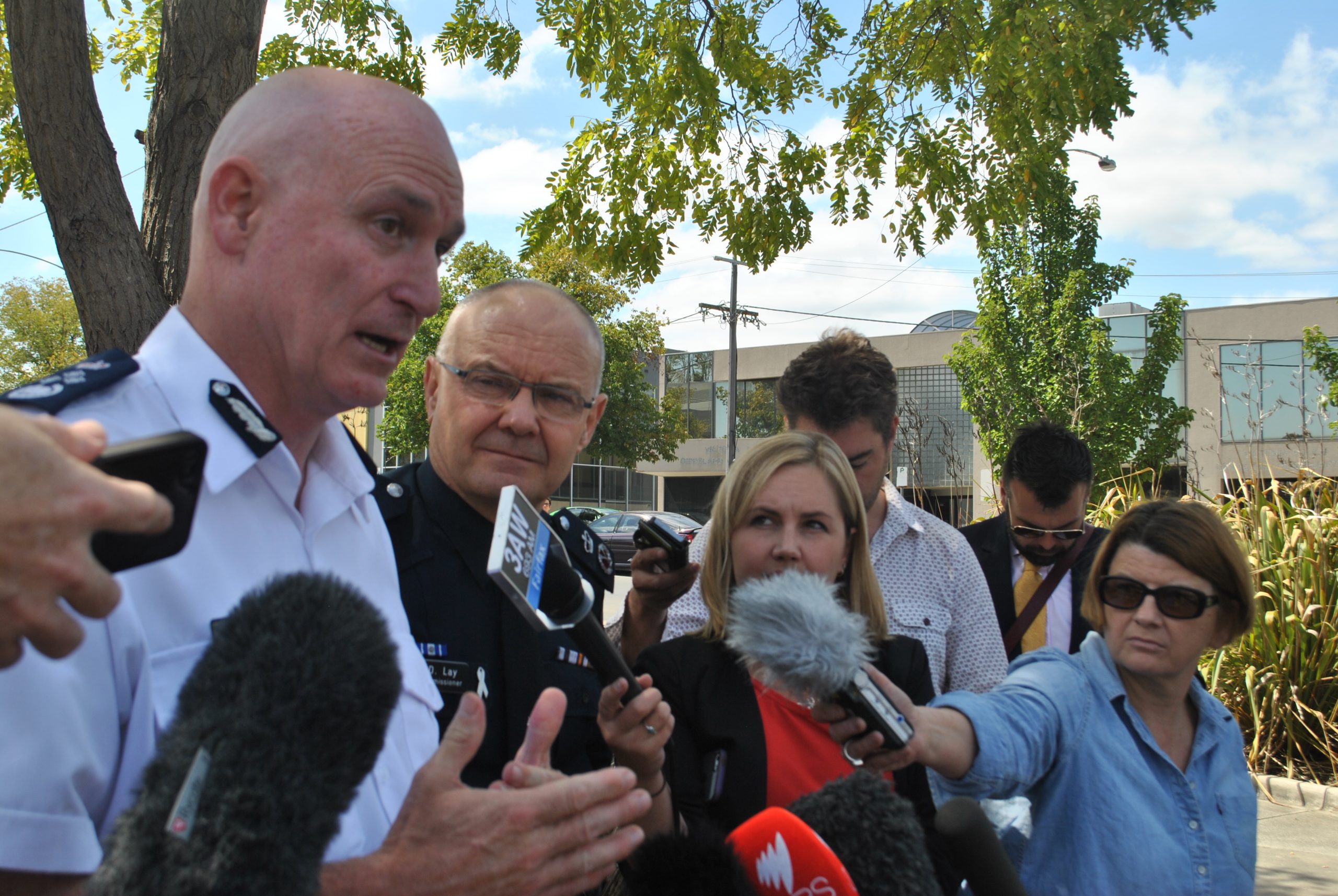 Hundreds of 'at risk' Morwell residents have approached the State Goverment for relocation assistance, after they were advised to leave the area on Friday afternoon.
Falling short of widely-made calls for an evacuation of vulnerable residents, the upgraded 'relocation' advice comes amid ongoing fears continued exposure could compound on residents' long term health.
Department of Human Services Gippsland area director Argiri Alisandratos said 320 people had sought relocation assistance as of 6pm Saturday evening, and 106 relocation payments had been made.
Mr Alisandratos said a further 280 appointments were scheduled to take place yesterday.
Under the upgraded alert, which remains in place today, people over 65 years, pre-school aged children, pregnant women and those with pre-existing heart and lung conditions, have been advised to leave the area for the duration of the Hazelwood fire smoke crisis.
St Hilary's nursing home on Elgin Street has relocated 48 residents to West Gippsland facilities on Saturday afternoon.
The advice applies to residences and businesses south of the V/Line rail line, west of Hazelwood Road, and east of the Strzelecki Highway turnoff; workers within the targeted demographics have also been advised not to attend work.
Fire Services Commissioner Craig Lapsley said the consistent levels of poor air quality produced by the open cut blaze had left vulnerable people exposed to high levels of fine particles, prompting the government to go to the next level of advice.
"Instead of taking a temporary break we are now advising those people move out for the duration of the incident," Mr Lapsley said, stressing the advice "was not an evacuation".
Residents had been previously advised by Victoria's Chief Health Officer Dr Rosemary Lester to "limit their exposure" to the ongoing plumes of smoke.
"There has been no significant increase in (pollution) conditions today, but because the fire is likely to continue, vulnerable people exposed to the smoke over a longer terms increase the risk of bad outcomes," Dr Lester said.
"This has been the appropriate advice about the length of the exposure until now, now we believe this is the appropriate time to upgrade the warning," Dr Lester said on Friday.
"The short term effects do increase the longer you are exposed – but people are not at risk, this is just the next step up."
Mr Lapsley said with at least another week of smoky conditions to come in the firefight, and high winds predicted this week, affected residents should take the relocation advice seriously.
"We have come to the point now where we really want this thing out, but we can lose significant ground on the fire front in wind events," Mr Lapsley said.
Responding to concerns about the security of empty households in the area, Police Chief Commissioner Ken Lay said 30 additional police had been brought in to service on Friday to increase patrols in Morwell South.
However the upgraded advice falls short of widespread-calls for vulnerable residents in the Morwell South area to be evacuated, made last week by the Labor party, Greens, numerous residents and Latrobe City councillor Graeme Middlemiss.
"Whoever has the ability to pull that evacuation trigger has not been prepared to do it for some reason – but the social welfare system in Victoria is resourced such that this should be arranged easily," Cr Middlemiss said before the upgraded announcement on Friday.
People in these more vulnerable groups should phone 1800 006 468 to seek advice and make arrangements for temporary relocation, and enquire about relocation grants of up to $1250 which are being made available to eligible residents and families.
'Good news'
Meanwhile in a Hazelwood fire update yesterday morning, Mr Lapsley said significant gains had been made on suppressing the northern batter fire.
"The success of cooling and putting out the fire is of note, there has been a very clear reduction the fire in the northern batter," Mr Lapsley said.
"The use of foam, water and in some places excavation has allowed further suppression to occur the amount of heat has reduced significantly."
While Mr Lapsley likened the gains made over the weekend as a turning point for the ongoing firefight, fire crews were preparing for inflammatory weather conditions predicted for tomorrow.