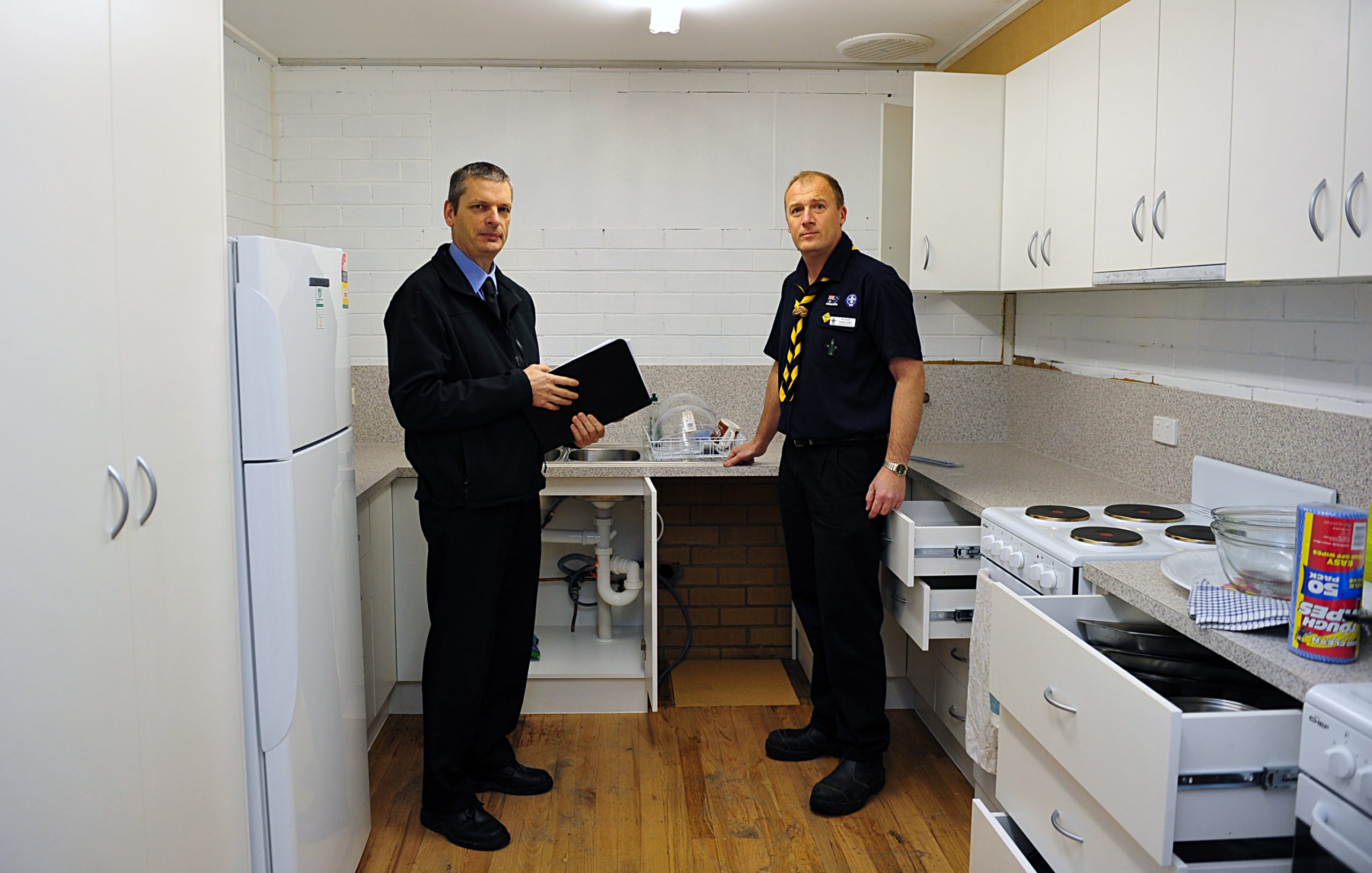 UPDATED 3pm, 3 July
Two Morwell men have been charged with committing a string of burglaries in Morwell, Hazelwood North and Churchill this past week.
Detective Senior Constable Peter Ferguson said the 21 year-old and 23 year-old men were charged with eight burglaries after being apprehended at the site of one of the thefts early Wednesday morning.
It is alleged the two men broke into and stole from The Morwell Scout Hall, Enjoy Church, Morwell Netball Association's canteen, the Hazelwood North primary school and tennis club, St Andrew's Presbyterian Church and Churchill cricket clubrooms.

The men were bailed to appear at a magistrates court at a later date.
Morwell Netball Association's canteen was ransacked overnight last Thursday, with $300 worth of food and drinks stolen.
About $4000 worth of camping and kitchen equipment was stolen from the scout hall sometime between Thursday and Sunday morning.
Police believe the same offenders broke into Enjoy Church about 4.30am on Sunday and made off with more than $10,000 worth of equipment, guitars and cash.
Overnight Tuesday, the Hazelwood North Primary School and neighbouring vacant church and tennis courts were broken into.
Morwell Scout Group Leader Roy Ewald was angered by the break-in at the scout hall and theft of six tents, two gas cookers, a microwave, a dishwasher, a vacuum cleaner and cash.
"It smacks in the face of volunteers who put all their time into getting this equipment," Mr Ewald said.
"The dishwasher is mainly used so the group leaders can spend more time doing activities with the kids rather than doing the dishes," Mr Ewald said.
Meanwhile, Enjoy Church Pastor Daniel Bates said the five stolen guitars were his brother-in-law's, valued between $8000 and $10,000 and used for performing songs of worship.
Mr Bates said the stolen video camera and LCD television were used during services to ensure the entire congregation could see the sermon.
"We've been here since the 80s. It took a long process to get these things through donations," Mr Bates said.
"You don't want to go through this stuff. It's horrible."
MNA committee treasurer Sandra Mills said the association discovered drinks, hot dogs, chips, dim sims, bread rolls and lollies stolen and the area left in a mess on Friday morning.
Ms Mills said parents helped the canteen manager to restock ahead of Saturday's matches, which see about 150 netballers taking to the courts each week.
"We're a non-profit organisation. It was not nice to find we were broken into," Ms Mills said.
At time of going to print the men had not been charged.
Anyone with information should phone Morwell Police Station on
5131 5000 or Crime Stoppers on
1800 333 000.