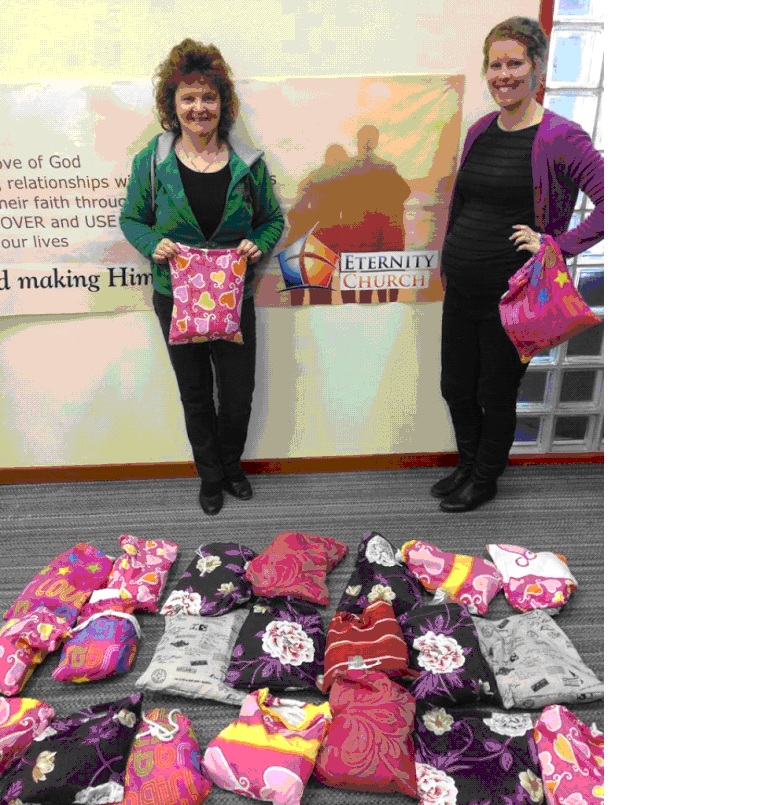 IMAGINE having no access to sanitary products during menstruation. What would you do?

In some parts of Kenya, girls sit on the dirt and isolate themselves from everyone.
Some skip school, while others engage in prostitution for money to buy hygiene products.
About 2.5 million girls in Kenya are caught in these dire conditions.
A group of women from a Christian church heard about their plight during a conference last year and decided to do something about it.
The women, from Morwell-based Eternity Church, are now part of a number of volunteers around the world who make hygiene kits for Days for Girls, a not-for-profit organisation that provides sanitary napkins and other hygiene items that have so far reached 100,000 girls in 75 countries.
Anne Hardy, who heads the group, said the women meet on Fridays to sew washable sanitary napkins and put them in a hygiene kit with other items, including a soap, underwear, and a washcloth.
The kit also includes a gallon-sized Ziploc bag so girls can store water and soak the washable napkins, due to limited access to water.
The hygiene kits go to a community health centre in Kenya where local school girls receive them.
Ms Hardy said the thought of her only daughter being caught in the same experience prompted her to get involved with Days for Girls.
"I went to the shop and bought them (for my daughter) and it was like God was saying to me 'see how it is easy for you?' It really hit me," Ms Hardy said.
So far the women have been able to send 50 hygiene kits to Kenya and aim to make a total of 300 by the end of the year.
Ms Hardy, who loves sewing, said the kits were simple to make, but they could be life-changing for others in poor countries.
"We've got so much and we take so much for granted. It's little for us but it means a lot to them," she said.