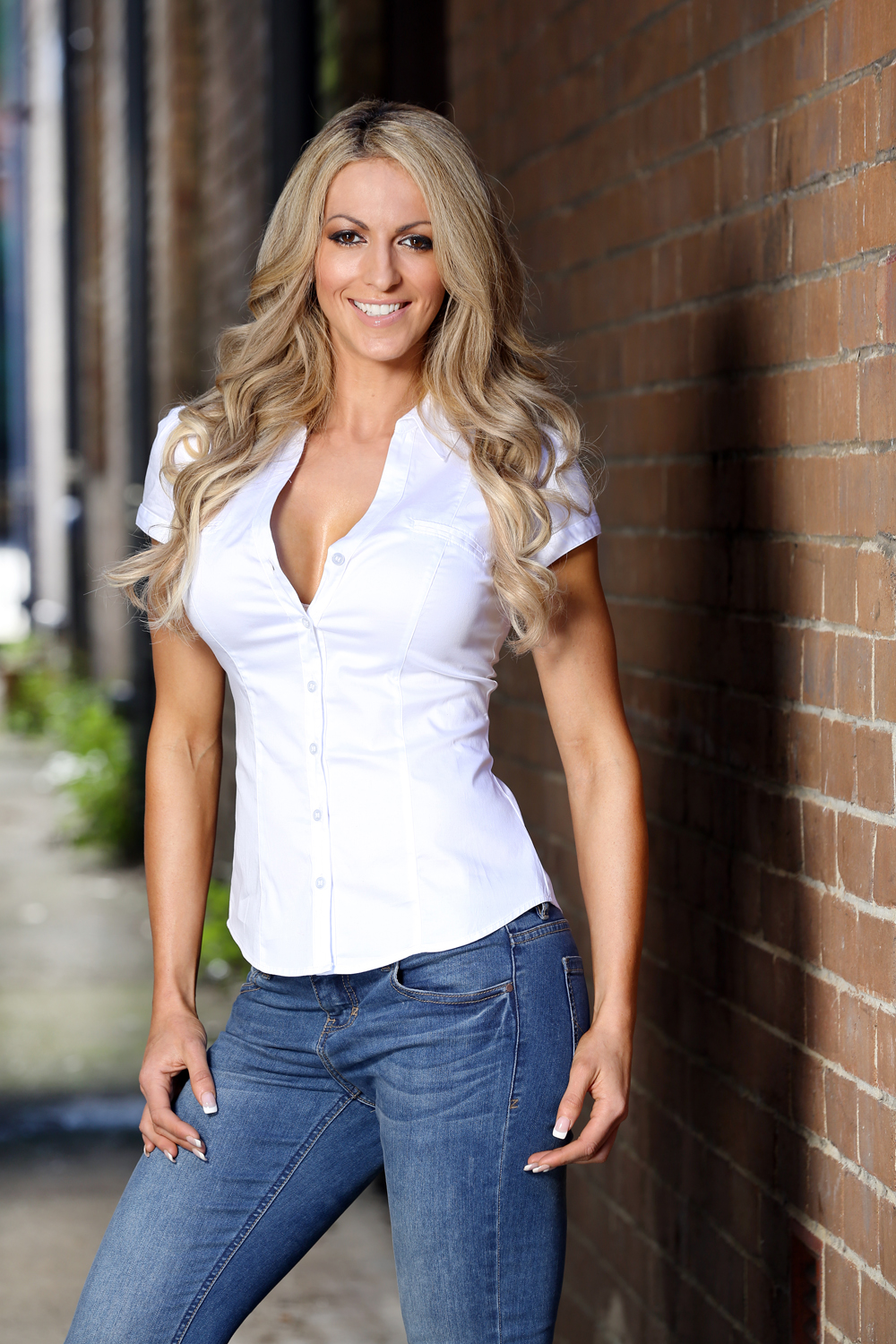 A Traralgon personal trainer and fitness model's search for the man of her dreams came to an abrupt end last week, when she was chosen to leave reality television series The Bachelor.
Normally competing in fitness modelling competitions, Stacey Graham was hoping to be noticed by The Bachelor for who she was.
"We were all just getting to know him and all fighting for his attention as you can imagine, because there's so many girls and only one Blake (The Bachelor)," Ms Graham said.
Giving one of her personal training inspirational dog tags to Blake, Ms Graham said it was a token of the journey the two began together.
However, on Thursday evening her television journey ended when The Bachelor chose not to give her a rose, signifying her time on the show had ended.
Starting her career as a beauty therapist in Moe, Ms Graham decided at 27 years old she needed to change her lifestyle and became heavily involved in the fitness circuit.
"I was never a really sporty person. The first time I walked into the gym was when I was 27 and I thought I'd never walk back into another one, it was just an awful experience for me," Ms Graham said.
"I got to the point where in 2007 I was quite unwell, I had depression and I was stressed and I was overweight at the time, I got up to a size 20 pants."
Ms Graham said her father's battle with Huntingtons Disease was also a motivating factor to change her lifestyle.
"He was a great advocate for fitness and a great advocate for myself. He went on to live more than 10 years longer than diagnosed by the doctors," Ms Graham said.
"I just turned my life around and started trying to move myself and really got into fitness and started feeling much better about myself and started feeling fantastic."
Approaching 34 years old, Ms Graham said her decision to apply for the dramatised reality television show stemmed from a desire to settle down and have a family.
"It's something you think, going on The Bachelor, he's someone who's genuinely looking for love and he's putting himself out there saying he's ready to find someone and I'm doing the same thing by going on the show," Ms Graham said.
Tasked with living in a Sydney mansion with the rest of the contestants, Ms Graham said there was ample opportunity to meet her fellow competitors.
"I think the girls are great. I'm the kind of person that gets along with everyone and I think every girl is so different, they all bring something different to the table," Ms Graham said.
"My belief is you can play games but that's not my way, I'm not there to play games because I believe in the end the truth will always come out.
"At the end of the day no game playing is going to find you love – if it's meant to be, it will be."