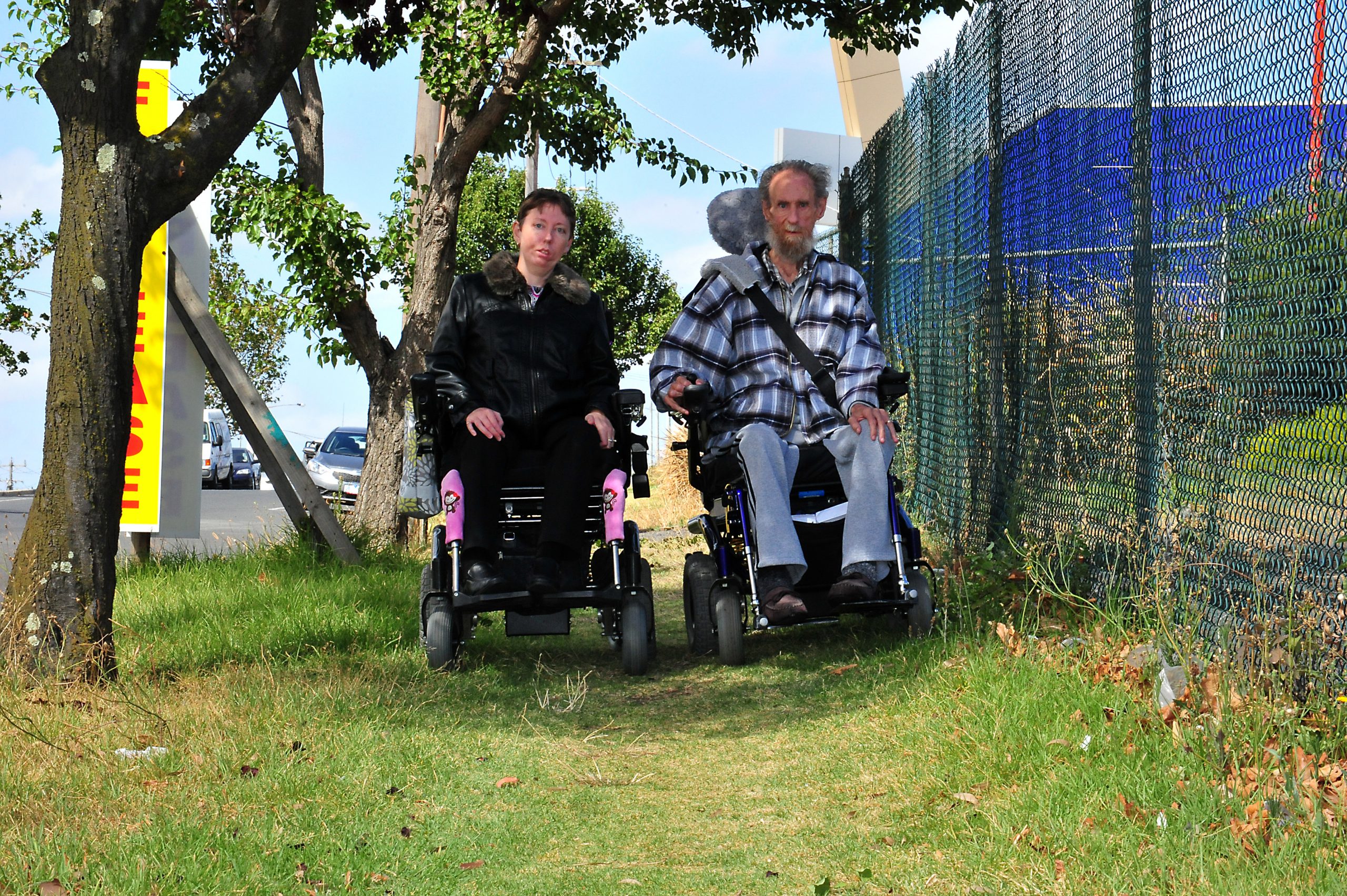 Traralgon Taxis has been forced to cut back on its wheelchair accessible cabs amid increasing financial pressures.
The service will no longer offer wheelchair accessible taxis, often referred to as maxi taxis, on a Sunday, Monday or Tuesday after 6pm.
Traralgon Taxi owner Andrew Lane called it a "community service" which was struggling to continue.
WATs make up one third of the Traralgon service's 15-car fleet and have grown in number to keep up with demand, with only one wheelchair taxi available 18 years ago.
However Mr Lane said WATs had never been profitable with owner-operators in Traralgon subsidising the service.
For years Mr Lane said he tried to get extra WATs licenses, but it was like "extracting teeth", and a new scheme to put the licenses up for tender to make money had failed "because everyone in the industry knows that a wheelchair taxi is too hard of a boat to run".
"Our mantra has always been you need to provide the community service," Mr Lane said.
"You do the right thing and hopefully you'll be held in a good light and we're there to provide a service."
Even on a Friday night, when the WATs are available for groups heading out for a night on the town, Mr Lane said the income did not recoup the losses.
"The income we make on those nights goes back into the kitty to try and keep vehicles on the road. Nobody gets paid," he said.
"We all do it on a volunteer basis to keep the show on the road."
Gippsland Taxi representative Carmen Giddens and a supporter of WATs, called it an expensive way to ensure the public was being served.
Ms Giddens said late last month there were 24 WAT licenses handed back to the State Government because it cost about $28,000 to lease each one.
"The biggest owners of licenses are State Government, they're the biggest stakeholder in this industry," Ms Giddens said.
Changes to the Traralgon service have not been well received by people with a disability.
Traralgon resident Cherie Stone, 44, who uses a motorised wheelchair, believes it would significantly limit her mobility.
"You just won't be able to ring up like you could and know there would be one available," Ms Stone said.
"It's putting limitations on us, we can't go out like anyone else could."
Taxi Services Commission chair Graeme Samuel said the taxi service, like any small business, had to make regular decisions about how it runs its business.
"Any commercial decision made by operators to limit the availability of certain services at different times of the day should be made with respect to local community needs including those of wheelchair passengers," Mr Samuel said.
He said the TSC had reiterated there were a number of incentives for operating WATs, none of which had been taken up in Traralgon as yet.
This included a TSC-funded wheelchair accessible subsidy scheme in country or regional zones, which provided the difference in capital purchase cost between conventional taxis subject to eligibility.
It also offered a Performance Based Booking System, providing an incentive to book companies that service WAT bookings quickly and consistently.