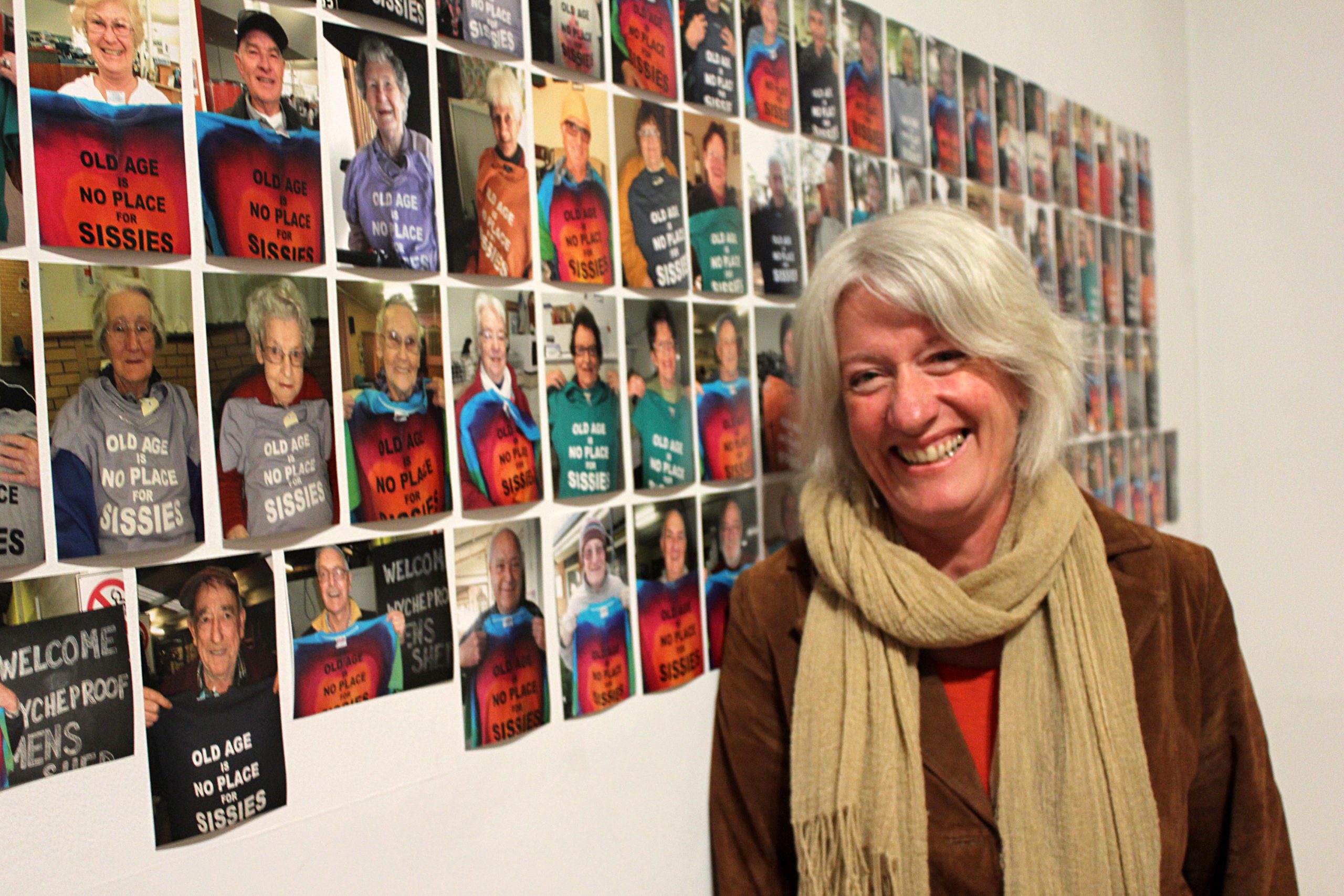 The saying 'old age is no place for sissies' has been emblazoned on T-shirts worn by more than 1100 oldies in a photography exhibition embracing the humour in growing older.
The arcYinnar gallery exhibition by Warrnambool conceptual artist Lauren Dietrich is open until this Saturday and showcases country Victorians over 60 years of age, from Gippsland towns such as Moe, Churchill and Newborough, to as far north as Mildura.
Ms Dietrich, 63, said the inspiration for the exhibition began when she was diagnosed with arthritis and unable to continue her passion for stone sculpture.
"I decided to take photographs, sick of being invisible as an old person. Old age started to feel like it was hard going," Ms Dietrich said.
So she travelled around the state, meeting people on the main street of country towns, the local senior citizens centre and men's shed to capture their portrait with a slogan many could identify with.
"They really responded to the slogan and found it to be factual, fun and saw the humour in it," Ms Dietrich said.
Ms Dietrich said she would like people to walk around the exhibition, look at the faces and think about each person's story.
"Many of them thought they never achieved anything, but they absolutely have. Just to live into old age is a privilege," she said.
arcYinnar gallery coordinator Liz Tyler said she liked the diversity and personable nature of the photographs.
"It's wonderful seeing all these people being acknowledged as individual folk who have had amazing life experiences. It shows what a force the older generation are."
Open are Saturday 11am to 3pm.
For more information, phone arcYinnar on 5163 1310.