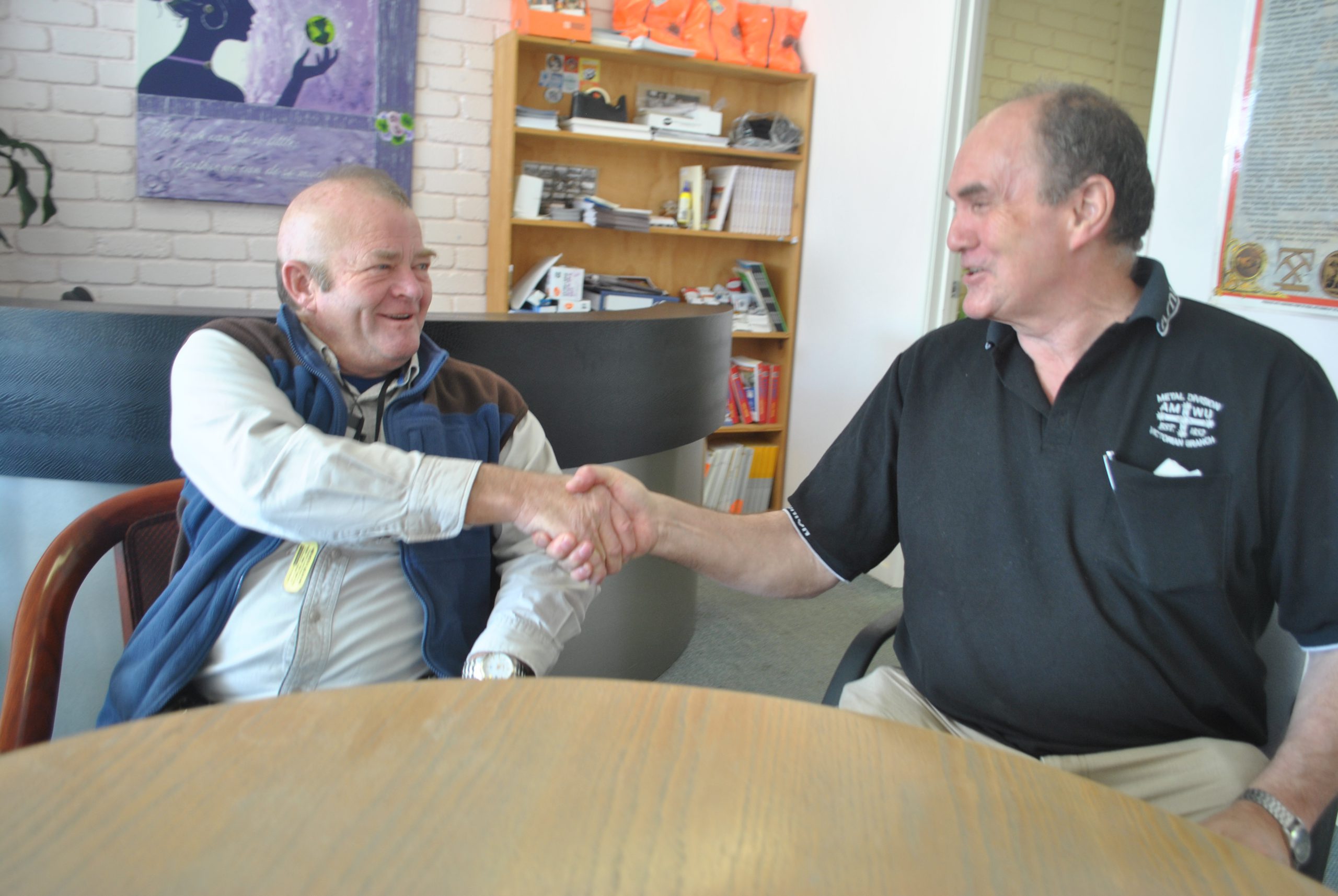 The Gippsland Trades and Labour Council has vowed to continue its fight for social and community justice under the leadership of its new secretary Steve Dodd.
The ascension of Mr Dodd, the Australian Manufacturing Workers Union Gippsland organiser, comes as part of a role reversal with long standing secretary and social justice campaigner John Parker, standing down amid ongoing health concerns.
Diagnosed with motor neuron disease last year, Mr Parker's health suffered an additional scare earlier this year when he underwent surgery for an aggressive brain tumour.
"I'm not running as fast as I used to and the council needs someone a bit more slick on their feet in the role," Mr Parker said.
Mr Dodd, who has acted as assistant secretary since the GTLC's formation 12 years ago, referred to his time in the council as a "12-year apprenticeship".
Among the GTLC's ongoing priorities, Mr Dodd flagged a continued effort to raise awareness of asbestos' lethal legacy, and combatting the growing rate of Valley-based workers relying on fly-in-fly-out employment.
"If I talk to most people in parts of Australia, someone has seen Latrobe Valley workers there," Mr Dodd said.
"We want industry to stay here, and support the workers and the families to stay here. We don't want families to become dysfunctional as a result of this."
Mr Parker, having recently returned from months of sick leave, said he would be concentrating his time continuing Latrobe Valley's transition discussion, as the region works to shift its industrial economy away from brown coal-fired power generation.
"After my brain operation I spent a bit of time watching TV, and I saw a show called 'Utopia', and I thought 'I've seen that before so many times," he said.
Defined by the ABC as a government satire about the difficult process of taking grand, uncosted, inadequately planned, fundamentally flawed schemes – and passing them off as "Nation Building", Mr Parker said the Valley had seen numerous such promises.
"We need to take the (state and federal government) glossy brochures, pull them out and see if they've been delivered, and ask the hard questions on why we haven't seen anything eventuate," Mr Parker said.
"Unions can't afford to be slowed down in these fairly turbulent times. We need to be in as strong a position as we can."
Among his greatest achievements during his time as secretary, Mr Parker marked the fight to save Korumburra's Coal Creek Community Park and Museum with the Korumburra business association in 2007, and joining the landholder fight against the Basslink high voltage pylon rollout.
"Unions have been major social changers, you only have to look at the history of Wonthaggi; unions brought the bakery and the chemist there," he said.
"That's the importance of the GTLC, we don't get involved in industrial issues, it's about the social issues."