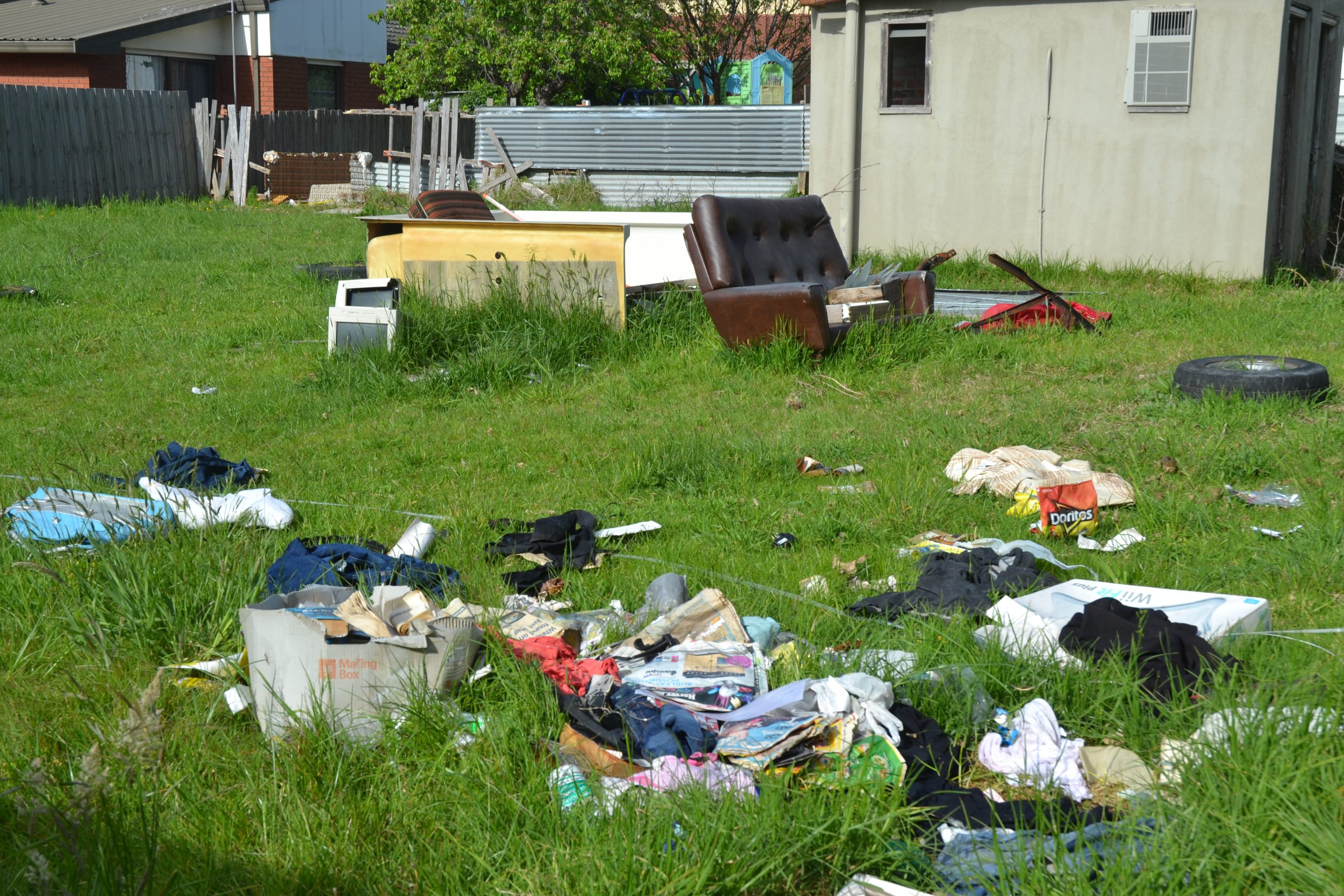 A 91 year-old woman can no longer endure the inconveniences lying just outside her Morwell home.
The final straw came last Saturday when, while gardening, a grocery trolley hit Janina Strouhal's back, causing her to fall.
"I was bent over removing snails from the soil and I thought somebody behind me touched me," Mrs Strouhal, who has lived on Avondale Road since 1991, said.
"I fell over and couldn't get up.
"Nobody saw me. I could've been dead and people won't even know why."
Mrs Strouhal, who has previously had hip replacement surgery, said it took some time to pick herself up off the floor.
The Yugoslavian-born woman said the bump was so painful she could not move in bed that evening and her doctor recommended she undergo an x-ray to check for possible internal injury.
Mrs Strouhal said she also lived next door to a vacant lot piled with rubbish.
An abandoned building, which used to house an artist's studio, sits in front of the vacant lot where old clothes, boxes, pieces of furniture and damaged computer monitors have been dumped for many years, according to Mrs Strouhal.
She said she has reported the incident to Latrobe City Council multiple times over the past three years, but was told to put her complaint in writing.
"They expect me to give it to them in writing but I'm not capable to write because I'm vision impaired," Mrs Strouhal, who has macular degeneration said.
She said she informed council of this.
"The rose garden doesn't lift the image of Morwell. Just take a look around the corner and see this lot – that makes an impression more than the rose garden."
Latrobe City's general manager community liveability Sara Rhodes-Ward said council had no record of any complaints made by Mrs Strouhal or any resident in the area.
"However, now that information has been brought to our attention, a local laws officer will complete a drive-by inspection of the property in coming days to make an assessment," Ms Rhodes-Ward said.
She said council advised residents to report an issue by attending a service centre in person, phoning
1300 367 700 or visiting www.latrobe.vic.gov.au/About_Council/Contact_Us/Report_an_Issue