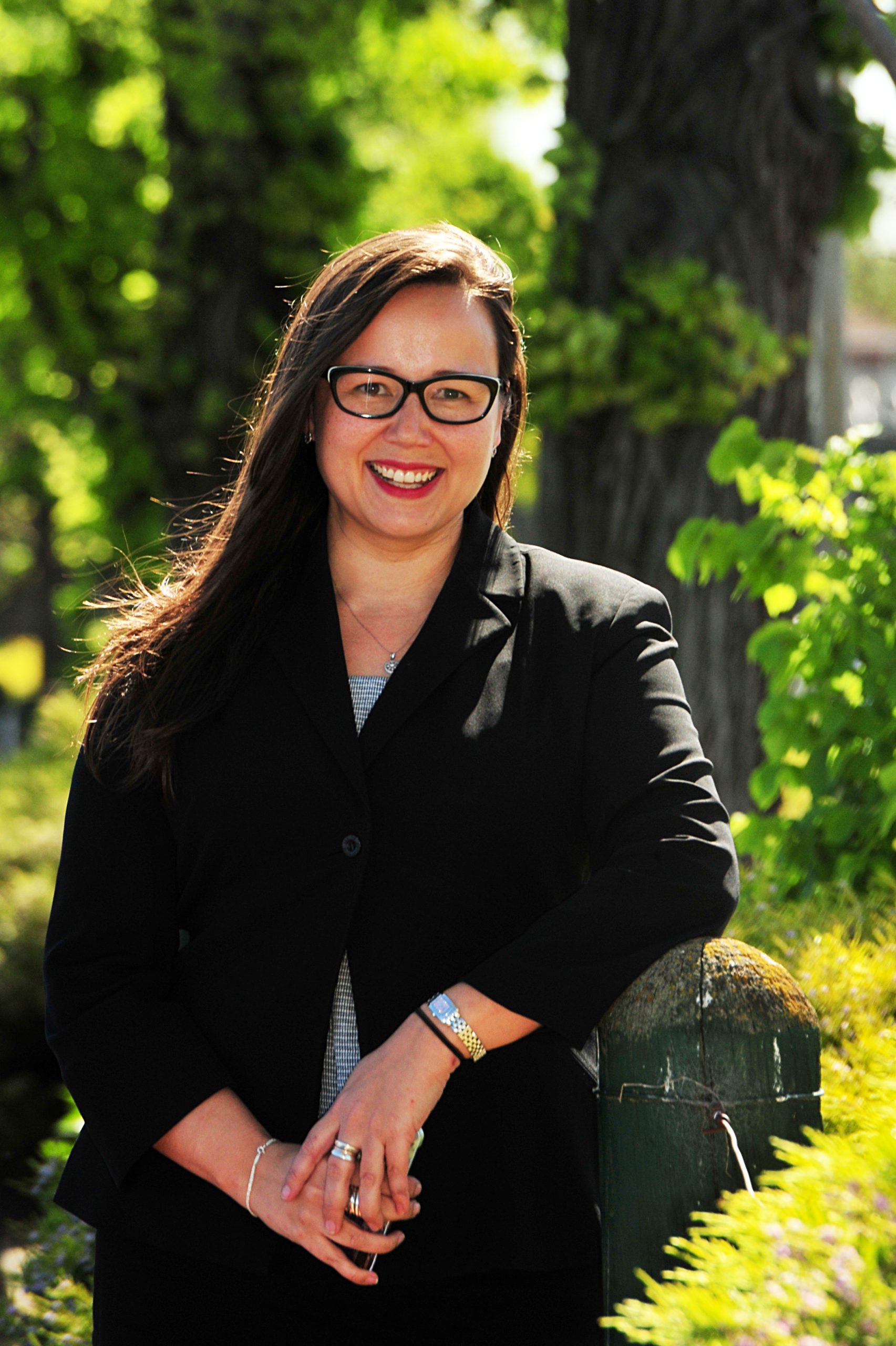 When Labor party newcomer Harriet Shing discovered her likely ascension to the upper house at the November state election would see her become Eastern Region's first female member, she felt bestowed with a great responsibility.
First on Labor's ticket for the region, nothing short of a colossal swing towards the conservatives across Gippsland voting booths can prevent her electoral success.
"To be the first woman elected to the upper house (Eastern Region) to champion issues of equity which are extremely important to me, I am honestly delighted," Ms Shing said.
A successful vote would also make her the third woman to represent Gippsland in any house of state and federal parliament, behind Labor MP Valerie Callister who held Morwell from 1981 to 1988 and independent Susan Davies, who sat in Gippsland West (now covered mostly by the Narracan electorate) from 1997 to 2002.
"There are more than 45 female candidates standing for election across the state this year in both houses which is an incredible achievement," Ms Shing said.

"There's a number of women in my life who taught to me to stand up for what I believe in and to be authentic, and we've gotten to the point where women have incredible opportunities in being what they want to be, but there is still a lot of work to be done.
"So there's an element of positive role modelling in having this title that shouldn't be underestimated; and by being in parliament I'd really like to encourage women to do the same thing."
As a lawyer for the Australian Services Union, and later an industrial advisor in government where her work on a landmark test case saw a historic pay rise for the social and community services sector, Ms Shing said fierce advocacy for social equity came naturally.
When asked about her foray into politics, she marks the ascension of Julia Gillard to prime minister as a significant turning point in her desire to influence change.
"It occurred to me that when an extremely articulate and warm sensible woman could become prime minister, it gave me a shot in the arm to further pursue my own pathway," she said.

"And I am sure it had the same effect for many other women and the pathways they choose, whether that be career in politics, getting a degree, or having a family and working in a paid role at the same time.

"I lament the treatment that Gillard endured by the media where her gender became a springboard for some of the most harsh and improper treatment of any politician I have ever seen, so I think her determination to make her leadership about issues was a testament to her character."

After her successful preselection as Eastern Victoria candidate late last year in a controversial process which circumvented rank-and-file voting, Ms Shing moved to Warragul amid concern Labor's Gippsland representative base had hit critically low levels.

With her eyes on an electorate office to be based in the Latrobe Valley, she acknowledged the scale of the task ahead if the Labor party was to regain its standing in the region, currently represented wall-to-wall by National and Liberal party members in the lower houses of state and federal parliament.
"There have been important lessons to be learnt from losing Morwell and Narracan as lower house seats; regions in Victoria suffer largely from neglect, which is simply an 'out of sight, out of mind' mentality, which is all too easy for politicians in the city to fall into, and we've certainly seen that from the Coalition lately too," she said.
"And that being 'taking for granted' is evident when you drive along the road around Gippsland and see them deteriorating and not being serviced or maintained."
Responding to the range of regional investment spends signed off by the Coalition over the past four years in Gippsland, Ms Shing said the region had been largely kept afloat by the resilience of local communities.
"Of course when any investments are made in improving the quality of life and essential services people are going to be grateful, especially when they form a relative drop in the bucket, but that doesn't mean there isn't much more to be done," she said.

"The Latrobe Valley is at a cross road, and we can pick a number of opportunities and go with – there are huge opportunities for Gippsland to become much more of a target for investment in tourism, manufacturing and agriculture – but they will require a decent whack of government investment and time to get up.

"But until now the region has been largely neglected by a 'steady as she goes' approach, and it gets to the point where people can't continue without getting some serious external help."
Known for her "tenacious" advocacy and ambition, she sees her love of words as one of her greatest political weapons.
"As an advocate and lawyer and negotiator, one thing I've learnt over the years, courtesy of my dad, is that you get more bees with honey than with vinegar, and that's how I'd like to do it (and) achieve things for this region," Ms Shing said.
"I look forward to being a really strong and niggling advocate for Gippsland, I'm quite determined to be as assertive as I possibly can.
"But there's always going to be a line. I'm not one to lose my temper, but I am one to have an expressive vocabulary at times, and that may see itself emerging during my parliamentary career."