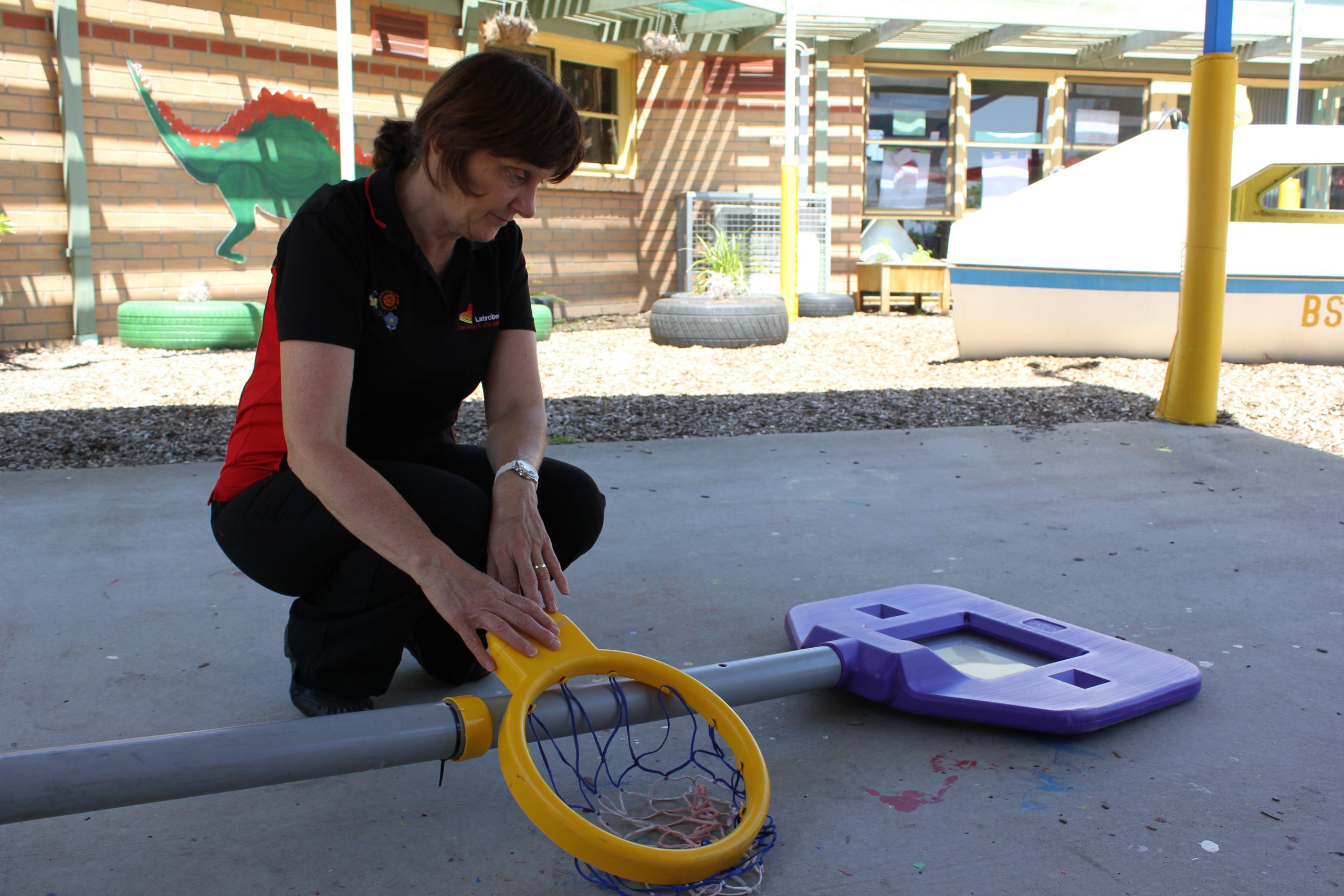 After a long Melbourne Cup Day weekend, kindergarten children were shocked to discover their playground had been vandalised by opportunists.

It is believed the offenders jumped the fence of Parklands Preschool in Morwell and destroyed whatever they could.
Signs were knocked over, climbing frames broken and smashed, garden gnomes stolen, storage bins tipped over and plants ripped from the ground.
"The first day out there, all the kids went back to kinder and weren't allowed outside for the day. A group had to get out there and make it safe enough for the kids to play," Parklands Preschool committee president and mother," Shannon Forster said.
Ms Forster said while Latrobe City Council owned the facility and paid staff wages, the committee of parents were in charge of fundraising in the way of repairs, supplies and extra equipment.
"It's disappointing. We spend a lot of time fundraising in our own hours to raise money for the kinder to make sure that the kids have a great area to play and learn in. We rely on donations," Ms Forster said.
"The playground has been there as long as the kinder has been open, but over the last three months we've put in new equipment in with fundraising money.
"We probably only finished about a month ago updating the yard for the kids."
Latrobe City Council community liveability general manager Sara Rhodes-Ward said council was disappointed to discover the playground and outside areas of the preschool were damaged during a "deliberate attack" of vandalism on Tuesday.
Ms Rhodes-Ward said the senseless act was one that would appal the vast majority of residents in the municipality.
"This sort of incident has an emotional impact on the parent group and ultimately the ratepayers in Latrobe City," she said.
She said council had alerted Morwell police, who would be investigating, and the playground had been cleared up.