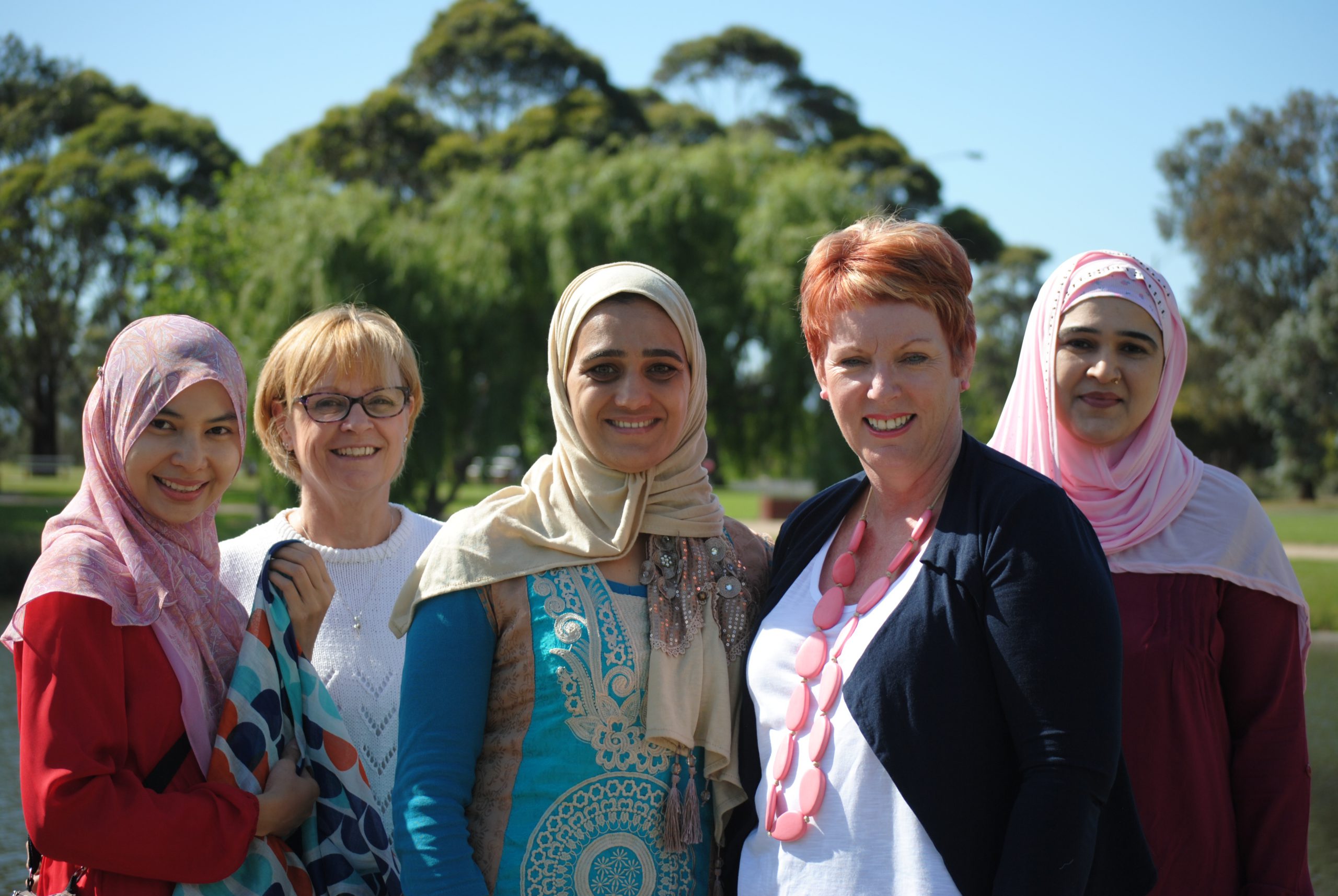 In the wake of increased public rhetoric targeting the Muslim Australian community, local leader Lisa Price decided to reach out to Muslim women of the Latrobe Valley.
"With all the stuff that was in the media about Muslims being identified as being terrorists and stuff like that, for the (Muslim) people who live in our community, I wanted to make sure that they didn't think that our community thought that and they felt our community was supportive of them," Ms Price said.
"Fear is always built on ignorance and if we can educate the community about the Muslim culture, that should go some way to reducing any fears that the community would have."
Together, they will host an 'Understanding Scarves' event, where women of all faiths and cultural backgrounds can come together to get to know their Muslim neighbours in a casual setting.
"The fact that these women wear a head scarf doesn't make them any different from us," Ms Price said.
"This is about all those things that you've always wanted to ask and find out and the women are all quite open about offering responses. What we want is people to go back and have conversations in their workplaces and their homes about what they've learnt."
United Muslim Sisters of the Latrobe Valley president Khatija Halabi said the local attitude towards Muslim women had remained largely positive.
"There were women in Perth and Brisbane who were being harassed, because they wear the scarf, they are easily identified. But in the Valley we haven't had any of that," Ms Halabi said.
She said the group also planned to illustrate that the local Muslim community was made up of people from a variety of countries and cultures and that throughout history, head scarves were worn by a range of women from different religious backgrounds.
"People should still feel free to dress the way they like without being labelled," she said.
The Understanding Scarves event has been supported by Latrobe Community Health Service, Centre for Multicultural Youth, Gippsland Trades and Labour Council, Global Studio, the Federal Government's Settlement Grants Program and the Victorian Multicultural Commission, with Latrobe City Council providing the venue. It will be held on Wednesday, 19 November from noon to 2pm at the Morwell Recovery Centre, 22 Hazelwood Road, Morwell.
Participants are invited to take a scarf, to take part in a folding demonstration. Vegan, gluten free and halal dietary requirements will be catered for. The cost is $10 per person.
RSVP by Thursday to Val Prokopiv on 5133 7684, 04110 535 46 l, email gtlc@wideband.net.au or Khatija Halabi on 0429 438 841 email k.umslv@yahoo.com.au