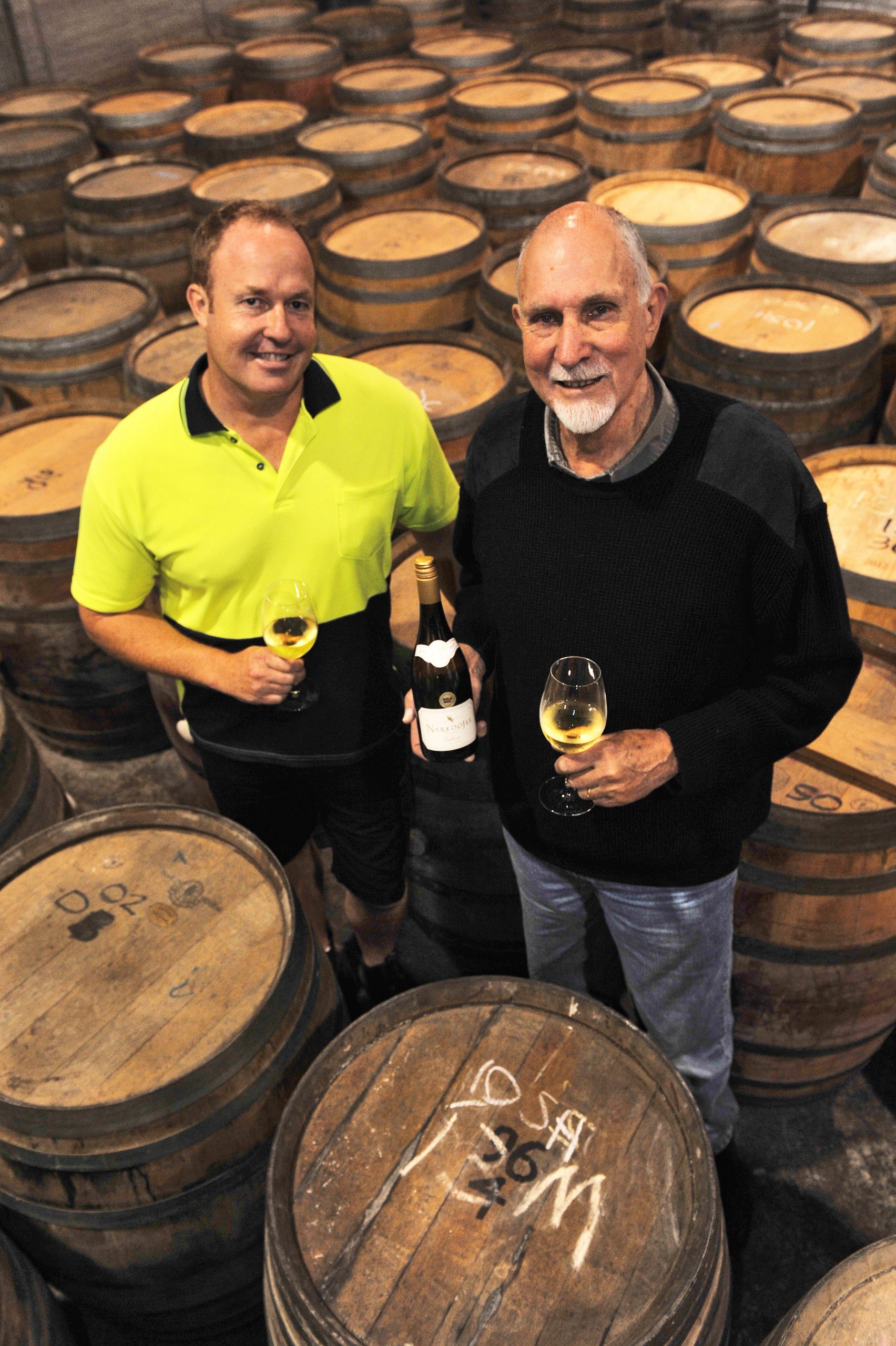 A family of Glengarry winemakers are celebrating gold and silver medals from a recent French-Australian Victorian wine show.
Affectionately named after winery part-owner Valerie Friend, the winning 2013 Valerie chardonnay took close to 12 months to make and was highly regarded in the Les Concurs des Vins de Victoria at Etihad Stadium.
Upon visiting the cellars of Narkoojee Winery, it was clear winemakers Harry and Axel Friend knew their product.
"We deliberately made this wine, a third level really above our reserve range, because 2013 was a terrific season; the wines were all lovely, rich, full-flavoured wines," Harry said.
With new barrels picked for Valerie, Harry said only the best wines were chosen for his wife's namesake.
"We're picking what we perceive as the best barrels, for this it will always be new oak, you get that extra dimension of flavour," Harry said.
"In the barrel we stir the yeast leaves through the wine weekly.'
Narkoojee's 2013 Reserve Chardonnay and 2013 Reserve Pinot Noir took out silver medals in their categories.
Other Gippsland wineries reaching success at the show were Nicholson River, Glenmaggie Wines and Cannibal Creek.
"The Gippsland wine industry is now a credible and increasingly recognised wine region of Victoria, where grapes can grow superbly in the differing soil and weather systems from the far East to Central and South Gippsland," Valerie said.
"Gippsland wineries are not only an agricultural source of producing grapes and making wine.
"Clearly now with a food and tourism focus associated with them, they play a significant role in increasing job opportunities as well as making an important contribution to the social, cultural and economic development of our region."