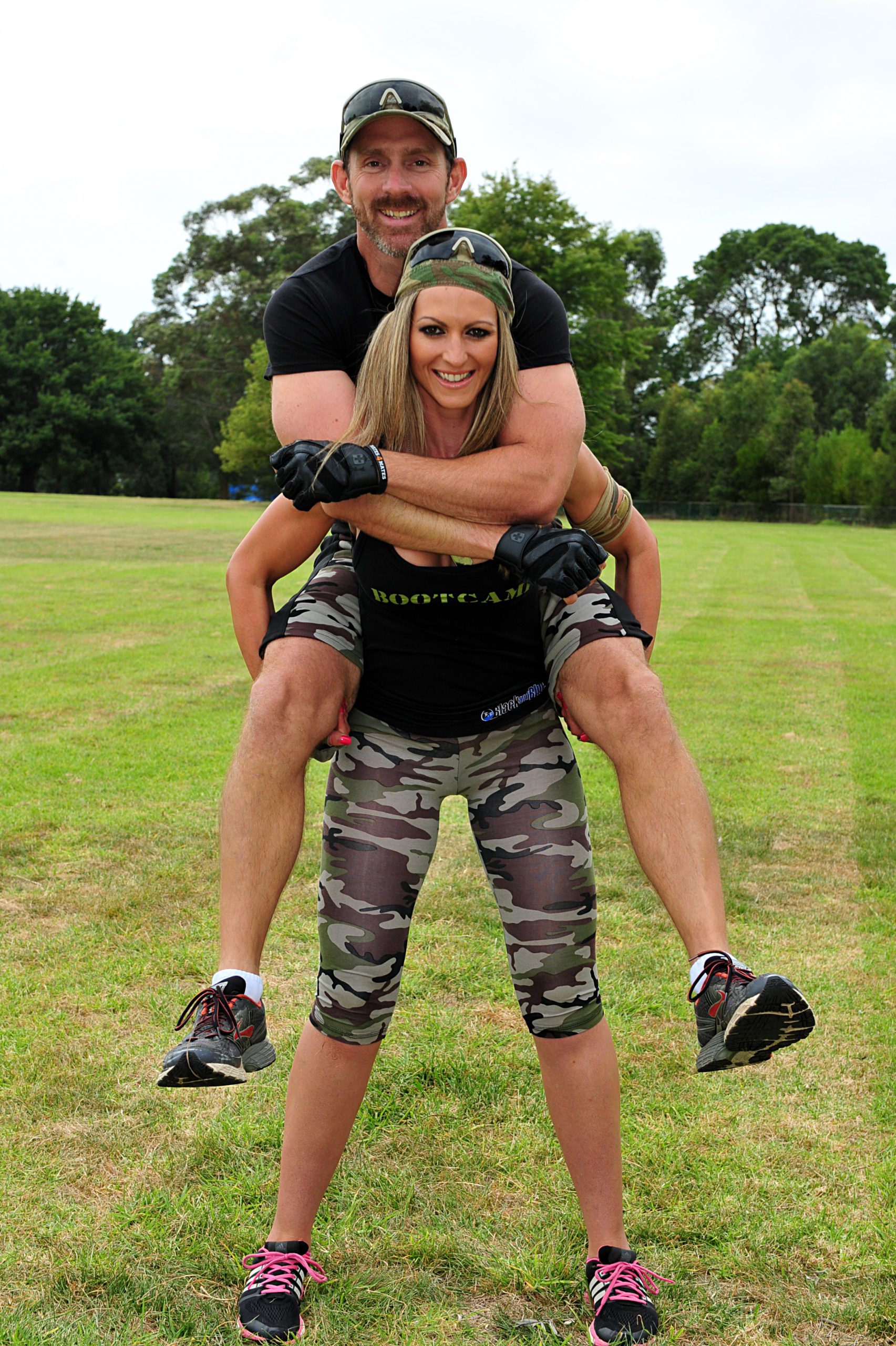 Two fitness fanatics hope to put lovers from across the Latrobe Valley through their paces this Valentine's Day.
Major Stacey Louise and 'Sarge', who usually run bootcamps in Traralgon, are calling on all couples to join in a couples-designed bootcamp as part of Fully Fit Feb.
Fully Fit Feb is a campaign run throughout February encouraging people to live healthy lifestyles and participate in 30 minutes of daily exercise.
All funds raised will go to beyondblue.
Major Stacey is asking for all 'fitness soldiers' joining in the bootcamp to wear blue in support of beyondblue or pink for Valentine's Day.
"We want to encourage people to start their Valentine's weekend with some fitness at a really fun bootcamp," Major Stacey said.
Kicking off at 7am on Saturday, Stacey said it was an opportunity for couples to exercise before heading off on their romantic weekends or for single people to meet someone.
"It will be exercise conducted in pairs rather than breakfast in bed because we know couples that play together stay together," Major Stacey said.
"We are encouraging people to just come and have some fitness fun with friends and even if you don't have a partner or are single, we will pair them up.
"You never know, they might even find the love of their life – just like I did when I headed up to Brisbane for military bootcamp and found Sarge."
With activities on offer like wheelbarrow races, partner carrying races and three-legged races, Major Stacey said people of all fitness levels would be catered for.
Following the bootcamp, a five kilometre timed jog will begin at 8am, which also runs every Saturday morning.
From 9am the group will then head out for a coffee.
"We would love people to come to either events or all of them," Major Stacey said.
"Century Inn is donating a night's accommodation and Cafe Aura has donated a dinner for two for the winning couple or pair so people can have a night out."
People interested in registering for Fully Fit Feb can visit
www.fullyfitfeb.com.au
The couples' bootcamp will be held at Agnes Brereton Recreation Reserve from 7am on Saturday and while it is free, a $10 donation to beyondblue is required.