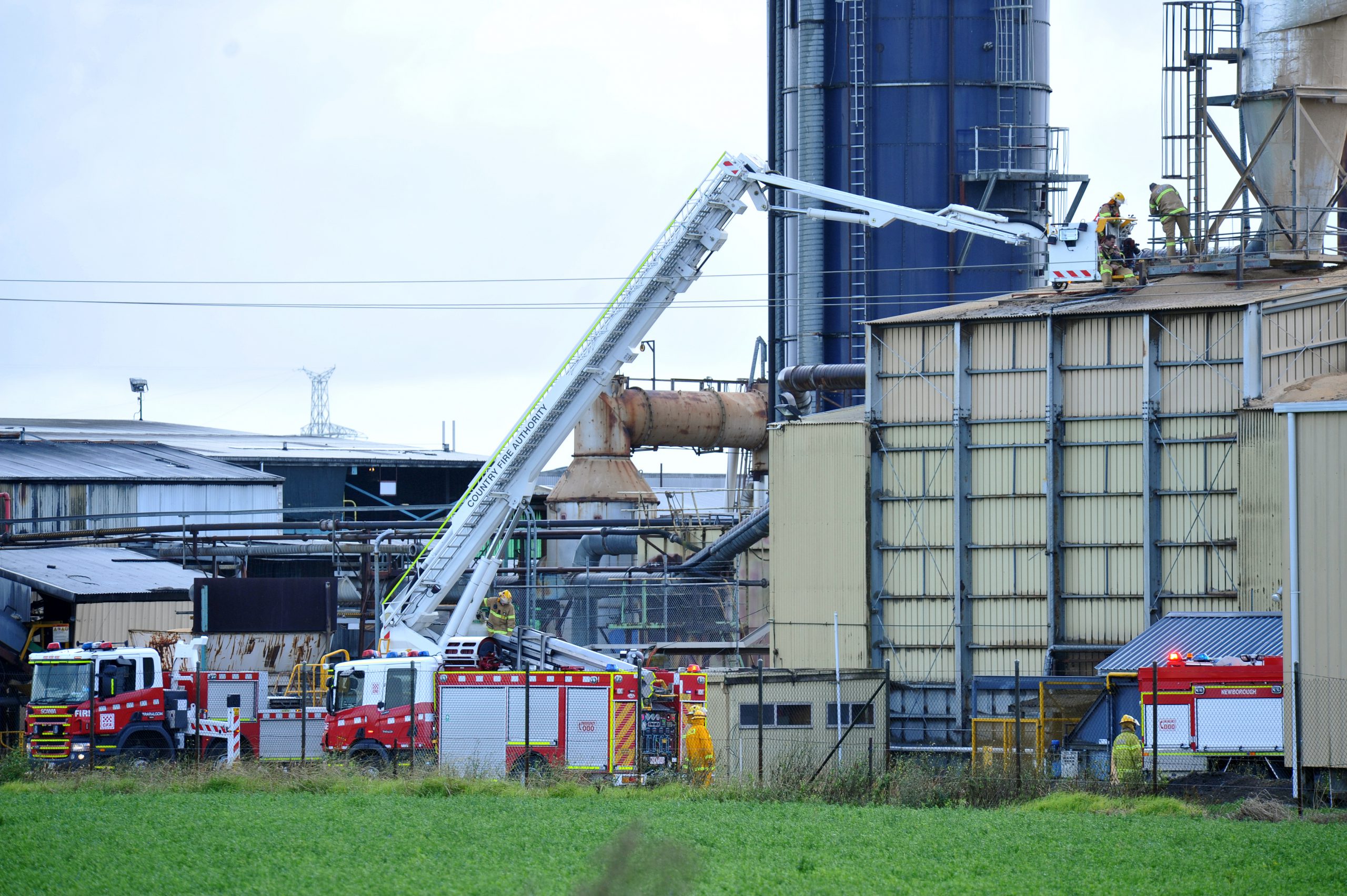 FIRE fighters worked throughout the day in testing conditions to extinguish an industrial fire at a timber yard south of Morwell last week.

Workers at the Carter Holt Harvey timber processing facility were evacuated on Thursday morning after a sawdust fire broke out in a hopper and its connected ducting.
The Country Fire Authority responded to a 9.30am callout and reports of 30 metre high smoke plumes, sending nine appliances to tackle the blaze, including Traralgon's rescue ladder truck 'Bronto'.
Traralgon senior station officer Glenn Ravenhall described the fire fight as slow and difficult.
"It was difficult to access the hopper and the metal ducting, which at first presented a few problems in terms of determining where the fire was," Mr Ravenhall said.
"We needed to tread lightly with it, as a dust, sawdust can be tricky to work with and if we use the wrong strategies it can create more damage."
With the Bronto's extendable ladder extinguishing the hopper blaze, the CFA was forced to resort to tedious confined space tactics to dampen the ducting fire before it was declared safe at about 3.30pm.
"It was a long duration tricky tedious operation and had to be played 'gently gently' because of the nature of the fuel and infrastructure," Mr Ravenhall said.