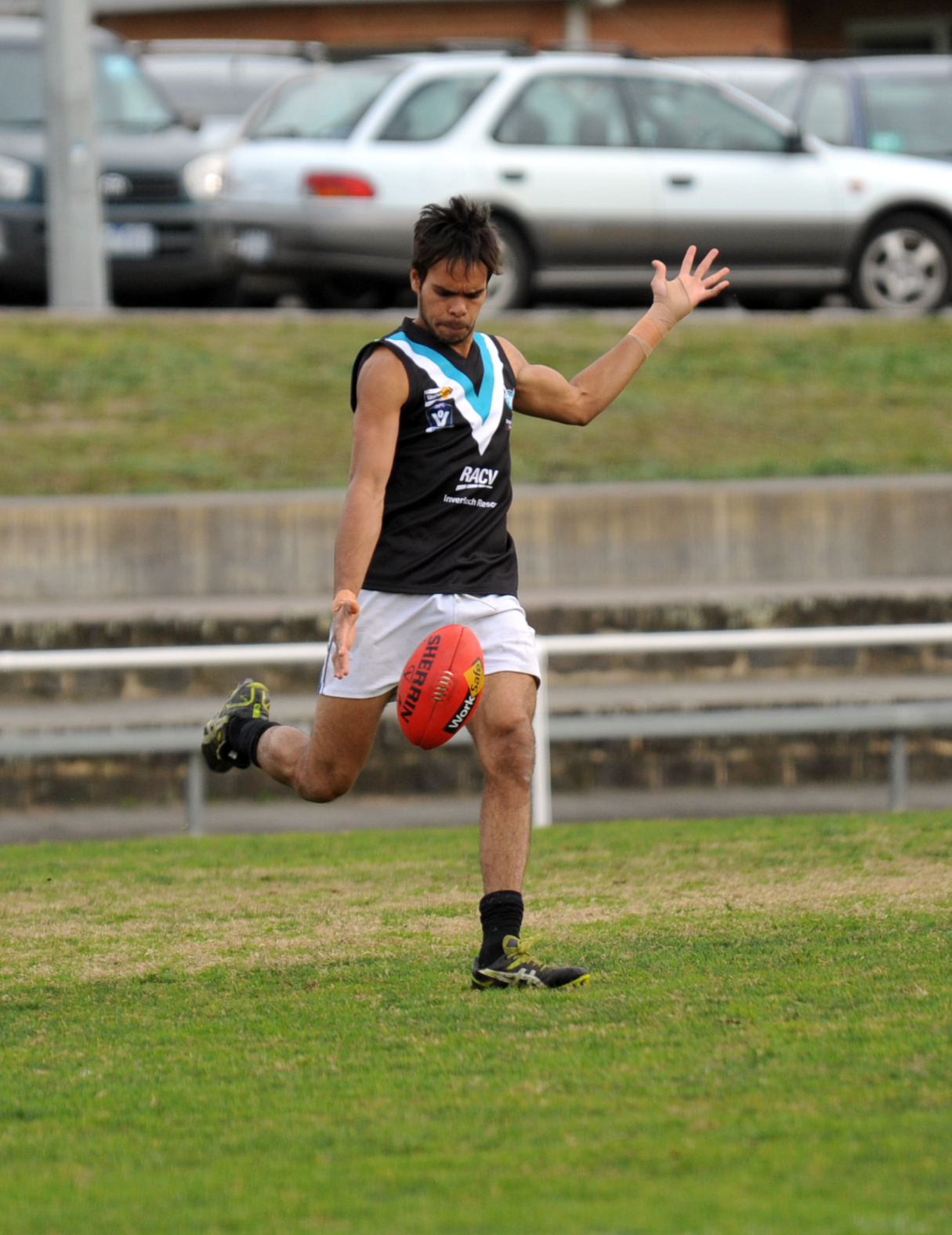 FOOTBALL

Gippsland League
ABORIGINAL culture will be celebrated at Wonthaggi this weekend when the Power hosts Gippsland League leader Leongatha in a Sunday clash as part of the 2015 Indigenous Round.
A community long 'short' walk from Ramahyuck, on Watt Street, to the football ground will kick start proceedings at 1.30pm, prior to traditional dancing and land acknowledgment ahead of the senior match.
Both sides will don an alternate strip for the occasion in a proud display of heritage for the Power's indigenous contingent Byron Dryden, Andrew Murray and Scott Butler, who played his first game in the reserves at the weekend.
"It's a good way to acknowledge our indigenous culture for both clubs," Power coach Rob Railton said.
Wonthaggi comes into the encounter on the back of a dour, low scoring match with Morwell last week.
The Power booted 4.16 (40) to scrape out a win, in a slog of a match typical of the two sides in recent years.
"It's definitely a hallmark with Morwell. We know each other pretty well and we set up reasonably similar so we're trying to counterattack and we don't get it right," Railton said.
"We've been pretty inconsistent all year, so just to get the win… that's all we can sort of take from it."
Leongatha can expect a similar fixture this weekend, with recent games against the Power featuring minimal scoring by either team; neither has kicked a score of 100 or better in their past nine meetings.
The honours have been largely shared over the past decade or so as no side has managed to string more than three-in-a-row on the other since 2000.
"It's a big challenge, just excited to take on the leader… whether we're on top or Leongatha's on top it doesn't seem to matter in these games, like with Sale and Maffra… just the rivalry and the way we treat each other we'll get ourselves up for a big clash," Railton said.
Wonthaggi will lose the influence of Gippsland Power-gun Aloysio Ferreira this week, but Railton expected a long list of injured players to begin trickling back in, including the impending return of Dom O'Connor.
Leongatha will be confident after knocking off an in-from Traralgon at the weekend, but will be hard pressed to edge out the Power on its home turf.
Morwell v Sale
RATHER than battling for top spot, powerhouses of the past two seasons Morwell and Sale will jostle for position at the other end of the top five this weekend at Morwell.
Sale holds fifth place on percentage from Drouin, with Morwell a game back in seventh.
Both teams are rebounding from tight losses and will be keen to keep in touch with the leading quartet.
The Tigers have had the edge at home in recent years, winning four of its past five, though the Magpies claimed 10 from 12 on Morwell's turf between 2000 and 2009.
Maffra v Bairnsdale
MAFFRA forward Darren Sheen will be licking his lips at the prospect of facing Bairnsdale this weekend.
The Eagles star has accumulated 30 goals in his most recent five meetings with the Redlegs, helping Maffra to six wins from their past eight encounters.
Bairnsdale gave Maffra a mighty fright last year when they ran the Eagles to a one-point margin, but could not hit the target enough to lose 10.11 (71) to 11.6 (72).
The Eagles survived a similar scare against Sale at the weekend, coming back from 31 points down to win, and will be out for a faster start on home soil.
Drouin v Warragul
WARRAGUL will be bursting to post another victory, after taking its first points of the season last weekend against Moe.
"It's a big one, everyone is up and about for that one," Warragul coach Steve Kidd said.
"Two in a row would be awesome, however we lose four players back to Gippsland Power."
Despite losing some young guns to the TAC Cup side, the Gulls should have Sam Russell and Aidan Maric back from injury.
Standing in the Gulls' path will be neighbour and rival Drouin, a side Warragul had dismissed on five consecutive occasions prior to round two this year.
The Eagles had registered five on the trot prior to Warragul's streak, and will be hoping the cycle repeats.
Moe v Traralgon
TRARALGON has won seven straight against Moe and looks likely to make it eight this weekend at Ted Summerton Reserve.
While the Maroons have succumbed just once in the past 13 meetings with the Lions, the underdog has slowly been closing the gap on the scoreboard.
Moe is traditionally about five goals better at home than away and should prove a worthy gatekeeper to Traralgon's bid to hang on to third spot on the table.