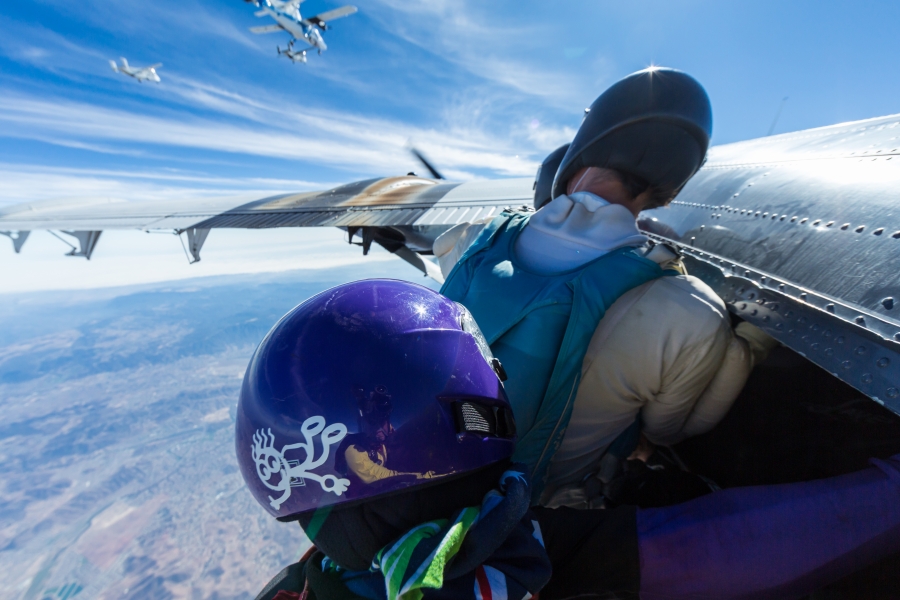 EVEN with decades of experience under a parachute, Churchill's Janine Hayes can't hide her excitement reliving the moment she joined 119 others in free fall formation over Californian skies.
She relays the moment before she plunged into the logistically complex display of aerial ballet recently, a feat which broke the Australian large formation skydiving record.

"I was climbing out on the side of the aeroplane towards the back of a seven plane 'V' formation," Janine said.
"We were at 20,000 feet, and I could see it all unfolding in front of me."
While she speaks casually about the event, it was no easy feat; the milestone came after 10 days of consecutive jumps and the shattering of a few dreams.
Initially grounded for four days by inclement weather, a 115-strong contingent of Australians (and some international tag-alongs) were keen to get the record attempt airborne.
"The weather slowly improved and allowed us to get out for our practice jumps," she said.
"But psychologically you have to get 120 people performing at their peak to do the same thing. It's no small thing.
"We made our first attempt with a really big jump, with 127 people, but unfortunately one person wasn't where they should have been (in the formation).
"That one person wasn't in their piece of the puzzle and we had to do the record attempt again, but it was horrible and awful for that one person."

In the 10 days of practice jumps and record attempts that followed, Janine racked up 39 individual dives (almost matched by her jumping and life partner Ken with 38) before the record was successfully cracked on 31 May.
"In terms of logistics, it was pretty impressive to pull off. It takes a lot of camaraderie. Lots of people bonded by the experience," she said.