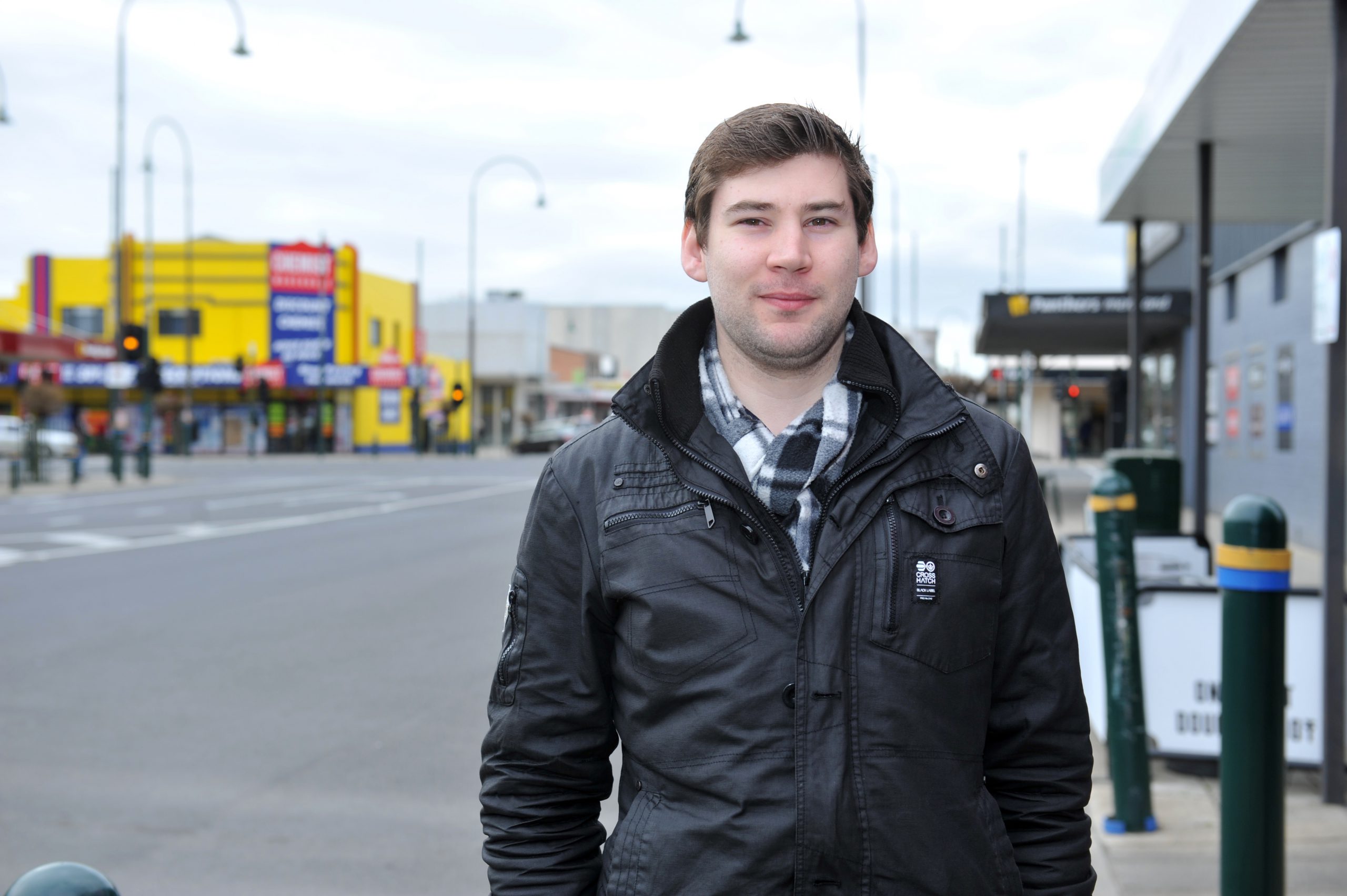 RELATED COVERAGE: Siblings are forever
Twenty-three year-old Mark Mattei cannot tell you how old he was when he first entered state care.
He can confirm he lived in more than 40 different placements, and did not know of six brothers and a sister until he was about 14 years old.
The Morwell resident compares his childhood with Johnny Cash's song, 'I've been everywhere', and admits he has blocked out most of his memory of his younger days.
"I only recently found out I lived in New South Wales for a while in care," Mark said.
"The developmental stages of a young child at the point where they've got a trauma can cause memory loss.
"I think it may be the case (with me), but I cannot say for certain."
Mark was constantly looking for the family who would let him live his own way, often fighting or getting in trouble at school.
He recalls a time when another child "melted the fire escape plan to the kitchen bench and then proceeded to light the backyard on fire".
"I was out there, trying to put it out with my feet," he said.
At 11 years old, he was "on the verge of getting a permanent foster family" who sent photographs, toys and letters describing his potential new life.
"Something happened, a family emergency, and they pulled out," Mark said.
"It was dashing, it was up against the rocks and from there I ran away from the house, got in trouble at school and promptly moved foster homes."
It took a brother 26 years older than him to change his outlook on life.
Mike contacted Mark and almost a year on took him under his care, where Mark lived from about the age of 14 until he turned 18.
"It was a game changer, I literally was undertaking 'placement breaking behaviour'," Mark said.
"When I was 13 or 14 and they came in and said, 'you have a brother', I thought, 'this is my chance to pull my head in'."
He said after an argument his brother had told him, 'I'm not letting you go back into care', and he realised someone was there for him.
Mark now has a background in social welfare and community services, volunteering to help train foster carers with several family service providers.
He hopes to train other young people to "change their ways, their lives", urging those in the situation he once faced to make their own record of their lives.
"Your own memories and experiences are the greatest tools you can utilise to change or alter the way another person sees the world around them," Mark said.