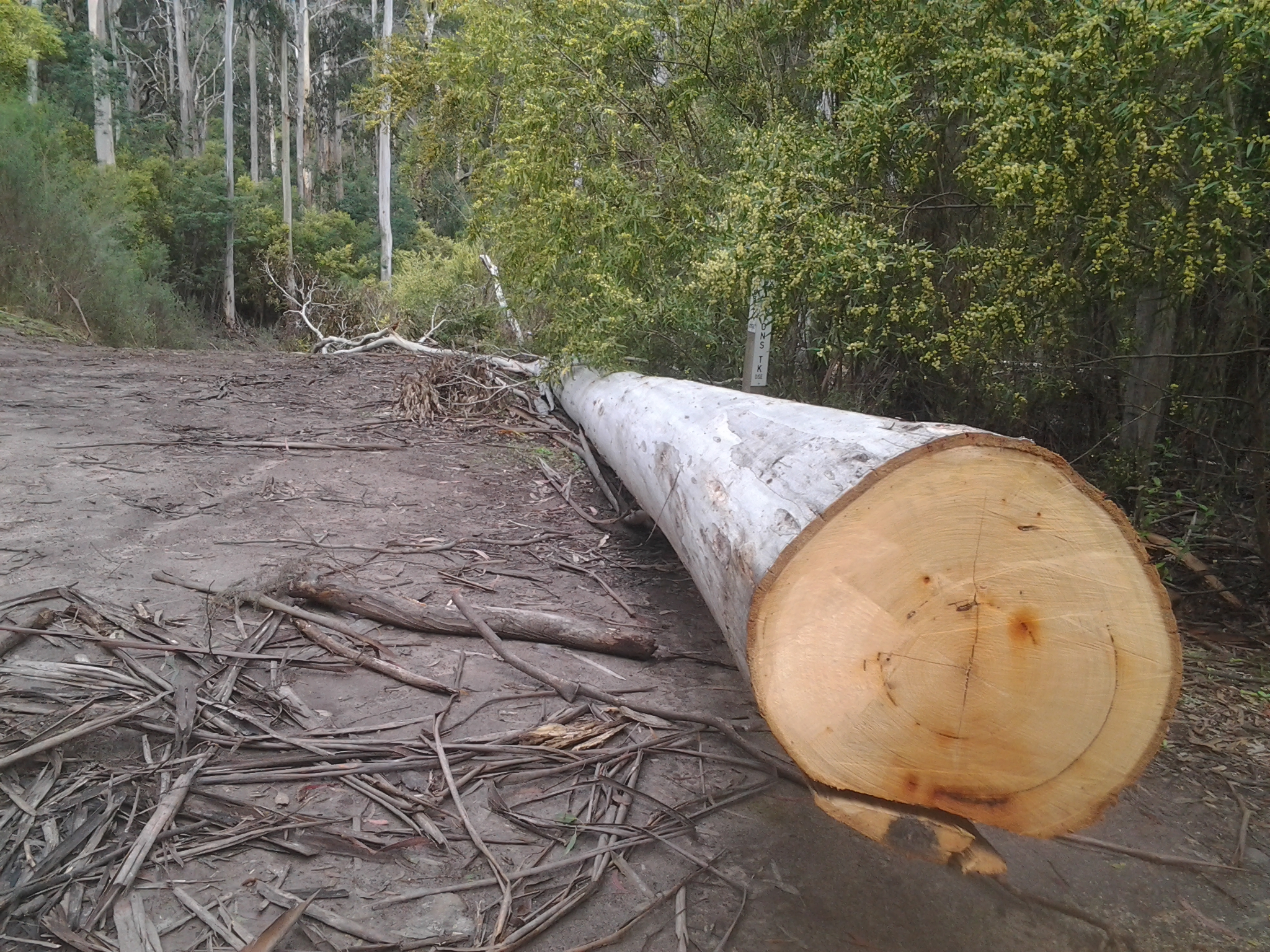 Trees recovering from bushfire have been illegally felled near Blue Rock and Tanjil South.
Department of Environment, Land, Water and Planning, along with Parks Victoria staff recently discovered more than 100 trees had been felled in park and forest areas. "We were horrified to find this destruction across a significant area of park and forest east of the Blue Rock dam," DELWP fire and land compliance coordinator Peter Simpson said.
"Trees have been felled in areas recovering from the 2006-07 fires that were outside the designated firewood collection areas and being preserved and protected for rehabilitation.
"Some of the trees were habitat trees, containing nests and hollows for birds and wildlife. Their destruction will have serious consequences for our native flora and fauna."
Mr Simpson said it was an offence to cut down standing trees or to damage, disturb or destroy native flora and fauna.
"This activity also has implications for public safety as some of the trees have been inexpertly felled across roads and tracks, or have been left hanging, ready to fall.
"We believe this is possibly part of an illegal commercial firewood operation and we need help from the public to stop this sort of activity continuing in our local forests and parks."
He said if the behaviour persisted, it would affect the availability of firewood collection areas for everyone.
"We must work together to try and catch the people responsible."
Anybody with information is urged to phone their local police station, Crime Stoppers on
1800 333 000 or the DELWP/Parks Victoria office on 136 186.