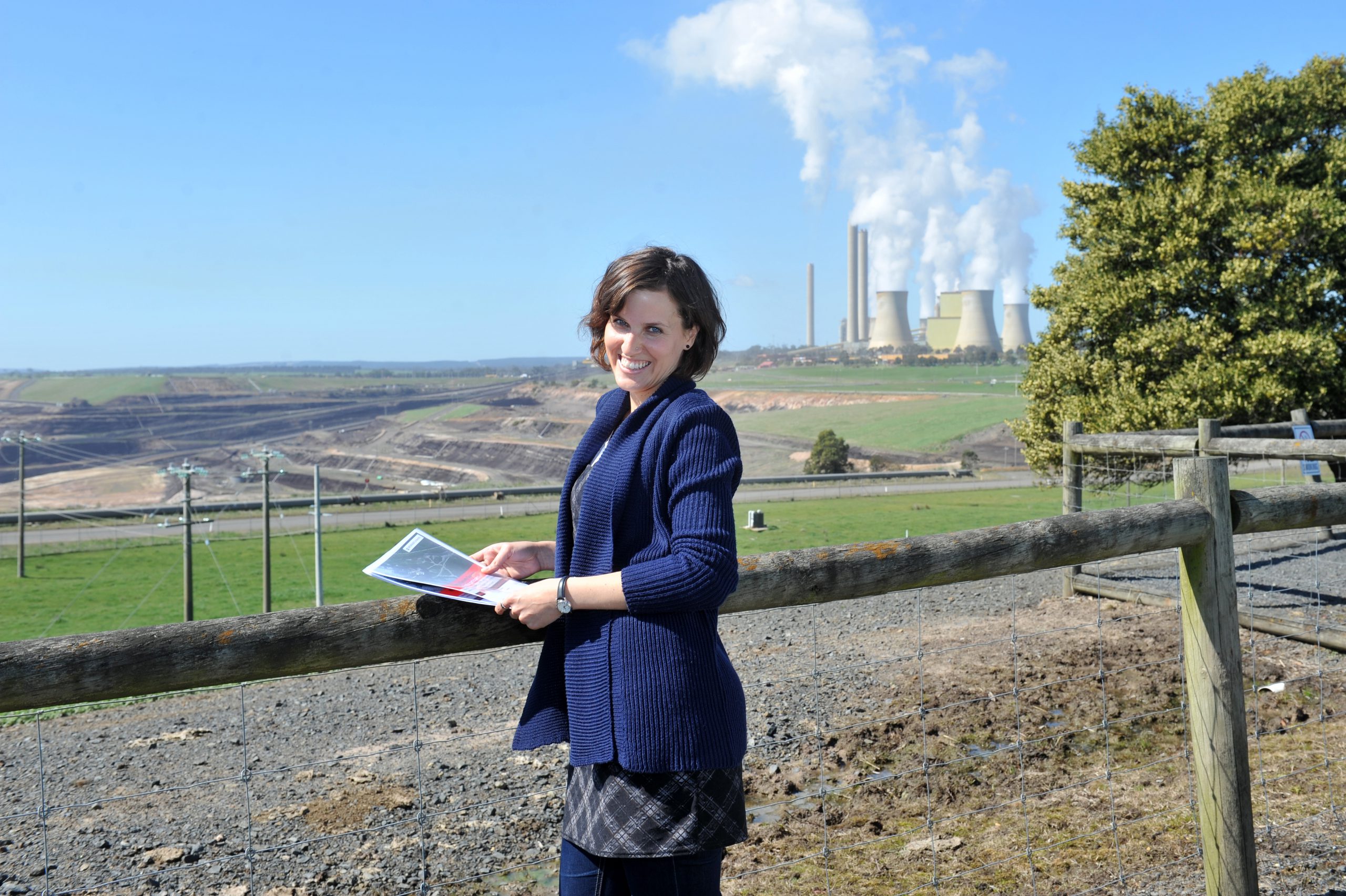 IT could be viewed that it takes a disaster like the Hazelwood mine fire for long-term mine rehabilitation and reclamation options to be considered.
This December, the reopened Hazelwood Mine Fire Inquiry will investigate what lawfully can be done in accordance with work plans at the region's three mines – Hazelwood, Yallourn and Loy Yang, following the 45-day mine fire that shrouded Morwell in ash and smoke.

However, Monash University Endeavour Research Fellow and Czech Republic researcher Kamila Svobodova, who is surveying and comparing public attitudes toward mining and reclamation in Australia with those in her homeland, has given The Express some insight into how the Czech Republic is doing things differently.

Mining companies in the east European country are legally required to create a remediation and reclamation plan before starting mining activities.
This includes considerations such as landscaping, the land's future functionality and appearance in accordance with government, mining companies and the community.
Dr Svobodova said the plan was then updated every second year with respect to community participation.
"The most effective way is community participating in post-mining landscape design from the beginning so members of a community feel they could influence their surroundings," Dr Svobodova said.
The researcher explained the difference between the two nations' approaches to mine rehabilitation was likely due to population density.
Czech Republic has more than 600 towns and cities and over 40,000 populated areas, with the average distance between each municipality about 1.5 kilometres.
Dr Svobodova said smaller or larger surface mines were part of people's neighbourhoods in the country and almost everyone had a direct experience with a mine.
"Most Australians don't have this direct experience and haven't been near a mine or at a reclaimed site," Dr Svobodova said.
"Otherwise, there are some exceptions like the Latrobe Valley in Victoria or the Hunter Valley in New South Wales, where open pits create a part of local communities' interests due to their proximity to towns."
The Monash survey will compare Czech and Australian attitudes and why they differ, focusing on five main groups of respondents – mining communities, mining employees, local councils and regulators, university staff and students in the field of mining and the general public.
It considers visual perceptions of mining and post-mining landscapes, considering the socio-demographic of respondents.
Dr Svobodova's previous research about mining in the Czech Republic found open, non-reclaimed mines were a feature of the most significant negative influence on visual landscape preferences.

On the other hand, reclaimed areas and the key role of woody vegetation in the landscapes had a positive impact.
Findings will be used to inform the mining industry, government and the public about 'what constitutes a social licence to operate' for the mining industry in Australia.
Dr Svobodova said mine rehabilitation could provide opportunities to create an environment which could produce essential ecosystem services for local communities and other stakeholders.
"If we could improve knowledge and direct experience with mining and reclamation, we could also improve community attitudes towards mining," Dr Svobodova said.
To participate in the study visit eng.monash.edu.au/civil/mine-attitudes