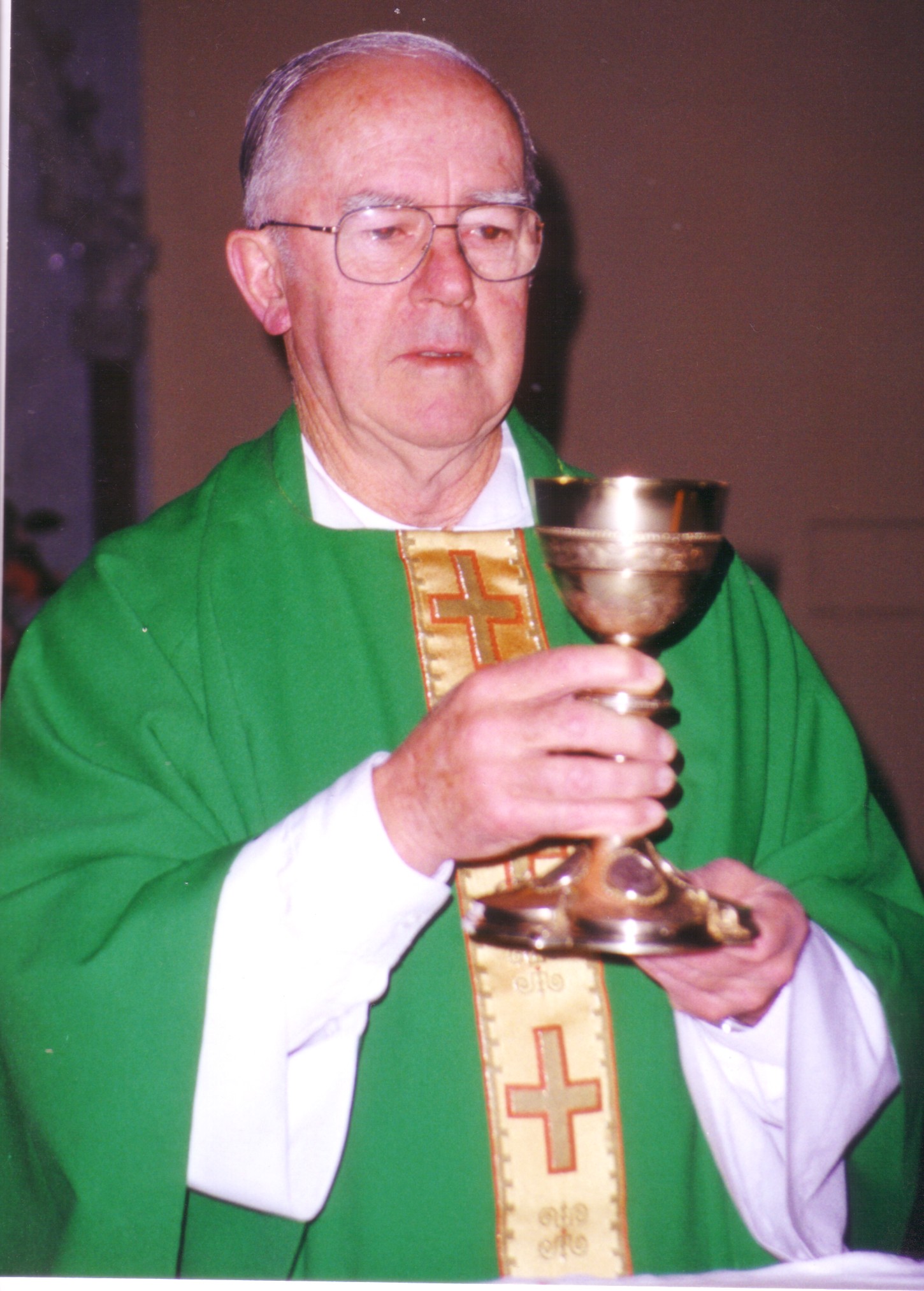 A GIPPSLAND priest with a spiritual career spanning 66 years, serving almost every town in the region, has died aged 90.

Maffra born Monsignor Bill Caffrey died peacefully at the O'Mara House Aged Care Facility at 6.30pm Tuesday.
Nephew to the deceased, Daniel Caffrey said long-time friend and retired Monsignor John Allman performed the last rites by Mgr Caffrey's bedside and acknowledged the service of O'Mara House staff.
Mr Caffrey said the two priests had grown up together as boys in the Tinamba and Heyfield area.
"It's a life-long friendship that has come to an end now," he said.
He said he would remember his uncle as a humble and gentle man with a great love for music, despite never receiving any musical tuition.
"Music was important to him and he loved organising the church choirs into four-part harmonies," Mr Caffrey said.
Mgr Caffrey was also known as a talented sportsman, playing cricket for Sale and Maffra and football for Leongatha and Cowwarr.
Mr Caffrey said former Bishop of Sale Patrick Francis Lyons disapproved of priests playing sport, so Mgr Caffrey went under the assumed name 'Bill White'.
Another tale is that Mgr Caffrey was once approached by the Richmond Football Club when playing a local football match while studying at the Corpus Christi seminary at Werribee.
"I think he would have been an elite level sportsman if he wasn't a priest," Mr Caffrey said.
The priest attended St Patrick's College at Sale as a boarder and later studied at Corpus Christi seminary at Werribee in 1942.
He was ordained in 1949 and was the first graduate from St Patrick's to become a Sale Diocese priest serving parishioners across Gippsland.
Mgr Caffrey was an assistant priest at Warragul, Sale, Leongatha and Morwell, an administrator at Trafalgar and Cowwarr and began his first job as parish priest at Morwell East, which was then a newly formed parish.
He was later a parish priest at Orbost, Koo Wee Rup, Morwell, Traralgon and Maffra – his final posting for 16 years before retirement.
In 1990 the Pope John Paul II made him prelate of honour, which entitled him to use the prefix monsignor.
Mgr Bill Caffrey's funeral will be at St Mary's Catholic Church in Maffra on Tuesday, 1 December at 11am.
He will be buried at Maffra Cemetery.