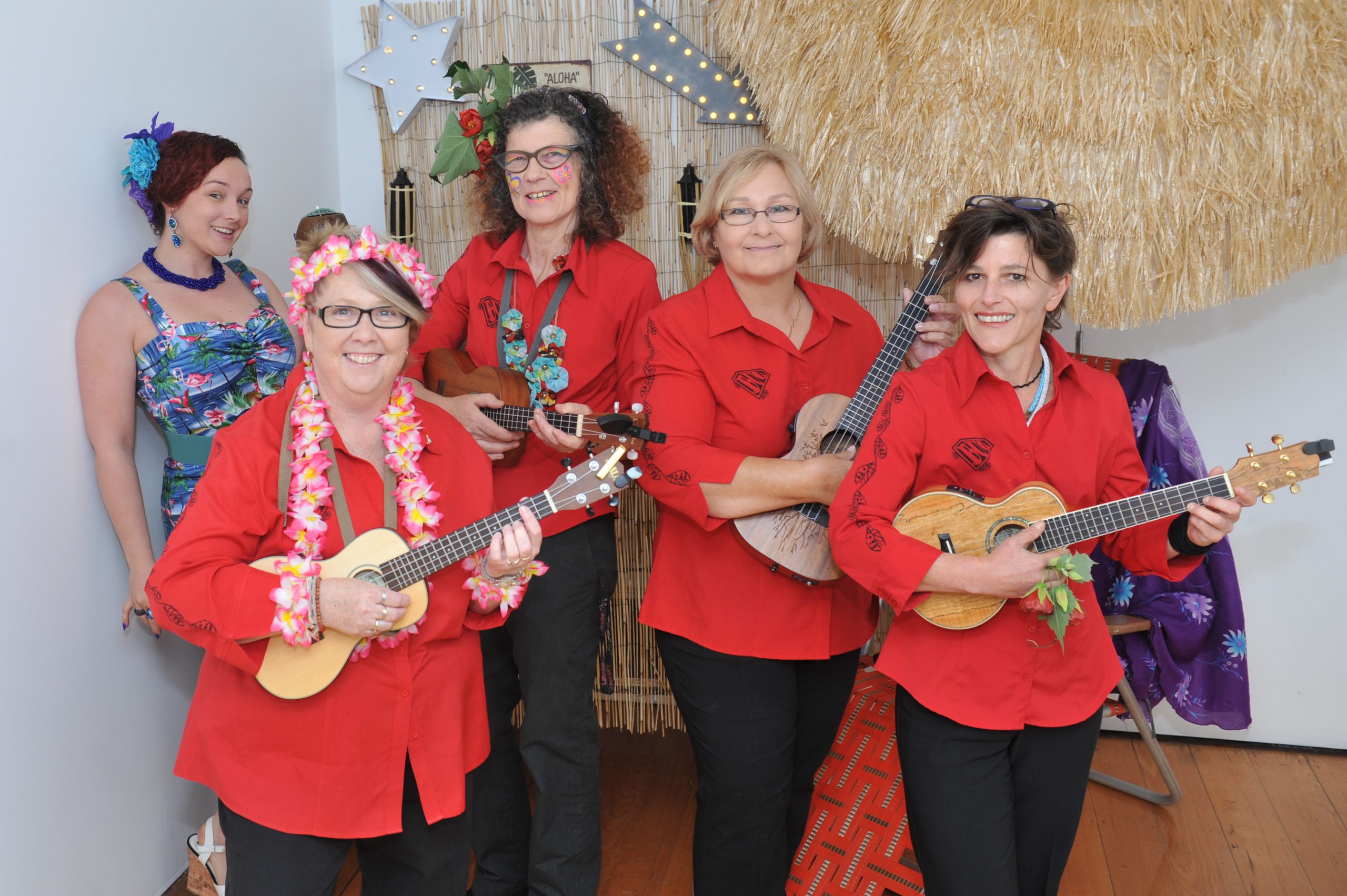 The 2015 Latrobe Spring Festival has improved on last year's event, according to organiser and steering committee member Roula Gavalas.
Kicking off in Moe with open house artists' studios, an art exhibition and chainsaw art extravaganza, the festival moved on to Morwell where musicians took to town.
Stall holders set up shop along Tarwin Street, the Latrobe Regional Gallery opened its doors after hours and Morwell traders launched their Spirit of Christmas sale.
Ms Gavalas said although the rain deterred some people, plenty of night market revellers braved the cold to see what was on offer.
"Morwell was a fantastically organised event, the only thing that happened was the rain," Ms Gavalas said.
"And I gauged from the feeling of the event that it would have been very successful if it hadn't rained."
Morwell traders Ruth Codlin and Ray Burgess shared Ms Gavalas' view, with small business owners across town providing mixed feedback about the day's trading.

Timing the Spirit of Christmas launch alongside the festival, the traders organised a roaming photographer, Santa and an animal farm, which all proved popular.
"It was a positive experience," Ms Codlin said.
"A lot of people were already having a good week last week, so it just made a good week that much better."
Ms Codlin and Mr Burgess emphasised the need to shop locally, with $1000 worth of vouchers still up for grabs until Friday, 18 December.
"Morwell people like to shop locally and I think the Spirit of Christmas combined with the spring festival gave people a good opportunity to get some Christmas shopping out of the way and to do it locally," Ms Codlin said.
"A lot of people are making a concerted effort (to shop locally), which is gratifying."
Meanwhile the spring festival heads to Traralgon this weekend, starting with an art books display at the Reader's Emporium from 6.30pm tonight.
The Old Courthouse will officially open the In2Art exhibition at 6.30pm tomorrow, while an art installation and market will take place at the VRI Hall on Saturday.
Ms Gavalas said the festival would continue expanding in years to come, with the intention to bring people from far and wide to the Latrobe Valley.
"I would say it is an event not to be missed – there is so much happening in and around town," Ms Gavalas said.
"Just make that effort to step over the railway line over at the VRI Hall and see the events happening there and also to go to the courthouse and see what's happening in front of the courthouse."
For more information visit www.latrobevalleyfestival.com or search 'Spring Festival' on Facebook.